Roofing Insurance for California Contractors
It's cheap, easy, and hassle-free to get your roofing insurance at the best price right now!
Are you searching for roof insurance in California? Stop looking! We offer multiple coverage options including general liability, commercial auto, workers compensation, and more from our trusted carrier.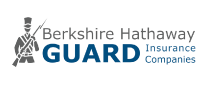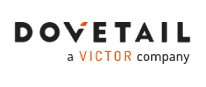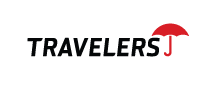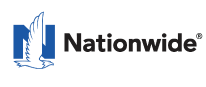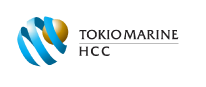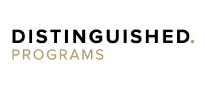 Working as a roofer involves many risks. Any small mistake can have serious consequences. In addition, there are some policies in California that are mandatory, especially for roofing contractors. That is why we are here to offer affordable policies along with an easy process to get them.
In this article, we will provide you with everything you need to know about each policy so that you can make the right choice for your roofing business in California.
If you want to get the best coverage now, from the best carriers and at the lowest price, call us at (866) 225-1950 or click for a free quote. We can assist you and answer all your questions 24/7!
General Liability Insurance for Roofing Contractors in California
This is a basic type of insurance for roofing contractors in California. This type of insurance is required for a wide range of professions in the state, including roofers. One of the main concerns that contractors have is the possibility of accidents occurring on the job site. Since accidents do happen, having insurance is essential.
A General liability policy provides coverage for accidents or property damage that occur after a project is completed. For example, if a roof was built a year ago and collapsed, injuring people, general liability insurance would cover the medical bills and other property restoration costs. This coverage protects roofing contractors from unforeseen events and provides peace of mind in the event of an accident or claim.
Worker's Compensation for Roofing Contractors in California
Roofing jobs in California are naturally risky, especially when it involves high structures, heavy equipment, and large materials. Even experienced workers can be at risk of a severe accident. If one of your employees is seriously injured and requires long-term medical treatment, they may face not only lost income but also mounting medical debt.
That's where workers' comp insurance comes in. With this coverage, your employee can file a claim for their injuries and receive compensation for lost income, medical expenses, and future medical treatment. Workers' compensation ensures that your employees get the support and services they need while they're out of work and undergoing treatment.
It is important to comply with California's workers' compensation laws to ensure that you are covered in the event of an accident or injury on the job. Having workers' comp insurance not only protects your employees and your business, but it also demonstrates your commitment to providing a safe and healthy work environment.
Commercial Auto Insurance for Roofing Contractors in California
If your company owns or uses vehicles, this plan can provide protection against accidents and resulting damages. It covers all of your own roofing contractors insurance company's vehicles and can help protect against associated costs.
In California, commercial auto insurance for roofers offers two types of physical damage coverage: collision and comprehensive. Collision loss covers damage from motor vehicle accidents, while comprehensive loss covers damage from theft, natural disasters, and other sources.
California requires all drivers to carry a minimum amount of liability insurance to protect themselves and others on the road. If you or your business owns a vehicle that is used for commercial purposes, you are required to have commercial auto insurance. The minimum liability insurance requirements and coverage limits for commercial vehicles in California are:
$15,000 for injury or death to one person
$30,000 for injury or death to more than one person in a single accident
$5,000 for property damage
It's important to note that these are only the minimum required amounts of coverage related to vehicle or property damage.
Inland Marine Insurance for Roofing Contractors in California
Inland marine insurance is important for all roofing companies and contractors in California that transport goods or equipment or store assets off-site. This coverage can protect your roofing business from financial loss due to damage, loss, or theft of assets that are in transit or stored off-site.
Consider reaching out to a reputable insurance provider to discuss your inland marine insurance needs and find the right coverage for your business.
As a roofing contractor in California, it's important to have inland marine coverage. While many businesses have replacement policies for items that are misplaced, stolen, or destroyed, this isn't always the case. With inland marine insurance, you can rely on your goods being protected from loss or damage while in transit or storage.
Builder's Risk Insurance for Roofing Contractors in California
This type of insurance provides coverage for ongoing construction projects. In California, this insurance is particularly important for roofers because it provides protection against various forms of damage, including:
Lightning
Fire
Hail
Vandalism
Theft
Natural disasters
Therefore, this policy is not limited to the builder only. Instead, it covers anyone with a financial involvement in the project, including the landlord, lender, general contractor, architects, and subcontractors. While the policy does not cover property damage during the construction phase, it typically includes coverage endorsements that can protect structures, architectural forms, and the removal and disposal of debris after a loss.
Overall, builder's risk insurance is an essential tool for ensuring that ongoing construction projects are protected from unforeseen events that could result in expensive financial losses.
Commercial Umbrella Insurance / COI for Roofing Contractors in California
In California, roofing businesses can protect themselves against the full legal expenses and potentially devastating financial consequences of liability claims by obtaining commercial umbrella insurance.
When the expenses of a claim surpass the coverage limit of a company's primary liability insurance policies, the business can turn to commercial umbrella insurance for additional protection. Without this coverage, any expenses exceeding the primary secure insurance policy limits would have to be paid out of pocket, which could compromise the financial stability of the company.
Commercial umbrella insurance in California serves as a supplementary policy that covers the costs of claims made against the company or its workers that go beyond the limits of primary insurance. However, it's important to note that excess liability insurance has its own coverage limits. In the business world, it's common to have an "umbrella" policy that encompasses general liability coverage and other smaller policies.
ACORD Certificates for Roofing Contractors in California
ACORD certificates are typically issued by insurance brokers or agents, and they provide a summary of a customer or business's insurance coverage, including policy numbers, coverage limits, and effective dates.
In California, residential roofing contractors are particularly vulnerable to liability claims due to the nature of their work. Without adequate insurance coverage, a liability claim could have devastating financial consequences for a roofing business. This is where ACORD certificates come in.
ACORD certificates can be used to demonstrate that a roofing company has the appropriate insurance coverage, including commercial umbrella insurance.
When you apply for a California certificate of insurance, you become a certificate holder. The COI typically includes the name and contact information of both the certificate holder and their insurer. This COI meets the ACORD standard, and the terms "COI" and "certificate holder" can be used interchangeably.
Your California Roofing Insurance Questions Answered
Get answers to your most common questions from Contractors Liability
In California, it is almost always required to have $1,000,000 per occurrence and $2,000,000 aggregate for General Liability Insurance. Approximately 99% of the General Liability policies sold in California meet this requirement and have coverage limits of $1,000,000/$2,000,000.
The standard requirement for Worker's Compensation Insurance in California is typically $500,000/$500,000/$500,000 coverage. This provides protection for your workers in the event that the owner is found liable, up to $500,000. However, in the vast majority of cases (about 99%), the owner is not held liable, and coverage for worker's compensation is unlimited.
To meet the California requirements for Commercial Auto Insurance, you need a Combined Single Limit (CSL) of $1,000,000 for Bodily Injury and Property Damage to the other party. Additionally, to protect your vehicle in California, you need comprehensive collision coverage. Commercial Auto Collision Insurance in California provides coverage for any collision-related damages, while Comprehensive Commercial Auto Insurance covers non-collision related damages.
Reputation Matters
Our customers trust us for great customer service and cost-effective coverage.