Workers Compensation Insurance
Are you a contracting business that has employees looking for Workers' Compensation insurance? Or are you a business that has no employees but you need a certificate of insurance showing you have Workers Compensation Insurance to get a job or be let on a jobsite.
If so, our insurance team at ContractorsLiability.com® is ready to answer some common questions for you and provide you with a online quote as well.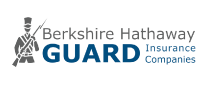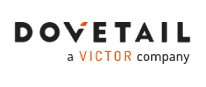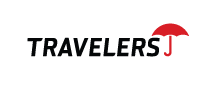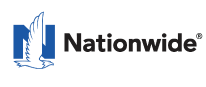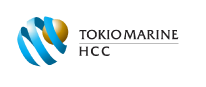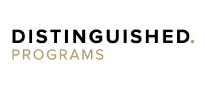 Get Fast Quote
Add details for the fastest quote

Call Us 24/7
We'll answer at any time, call us.

Customer Service
Certificate of Insurance
What Is Workers Compensation Insurance?
It covers employees who become injured or sick because of the work they perform in the course of their employment. The possibility of Injury can be part of the job description, especially in high-risk jobs.
Contracting positions such as roofing, high voltage electricians and other high-risk construction jobs can leave employees at greater risk of becoming injured, disabled, or worse on the job.
Even in low risk trades there is always the chance of an employee being injured in any number of ways. This is why workers' compensation insurance is so important for contracting work.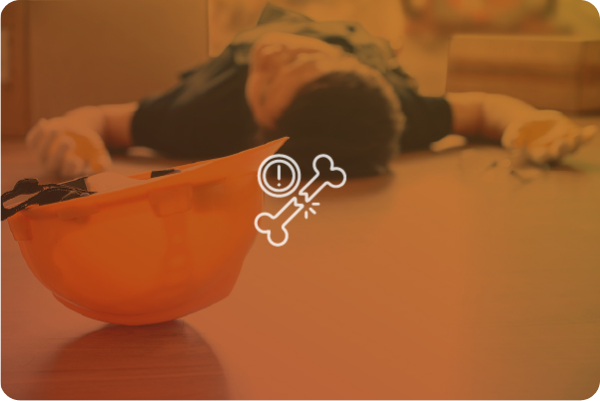 Did You Know?
In most States it is an employer's legal duty to provide worker's compensation insurance to cover all their employees.
Get a Free Workers Compensation Insurance Quote
You can fill out the online quote form below to get an instant quote or call (866) 225-1950 to talk to an agent now.
How Much Does Workers Compensation Cost?
The type of contractor you are will heavily influence the amount you pay for worker's compensation. You should also realize that even within your business there will different risks for the jobs performed by different individuals. For example a roofing company may also employee salespeople and office staff that never go on roofs. It is important that these different positions clearly pose different levels of risk for injury.
You need to make sure that your payroll is not all assigned to a roofer class code as you will paying extra for nothing. This is because higher-risk positions also have a higher potential for injury. These other things also determine the cost of your worker's compensation policy:
The age of your company
Your company's safety track record
Here are some examples of cost versus risk:
Office employee: low risk. Average around .30 per $100 worth of payroll for this employee.
Contractor: Artisan Contractors, plumber, and Painters . Average around $12 per $100 worth of payroll for this employee.
Contractor High Risk: Such as a Roofers. Average around $30 per $100 of payroll for this employee.
Do I Need To Have Worker's Compensation?
Workman's compensation insurance is available in all 50 states
However, different states have different worker's compensation regulations. In many states, worker's compensation is mandatody when you have more than a certain number of employees working a certain number of hours.
No two states are alike when it comes to the coverage they require, so it is best that you speak with a licensed insurance agent regarding what is required and what is left to your discretion.
Get the right protection for the job!
Instant Free Quote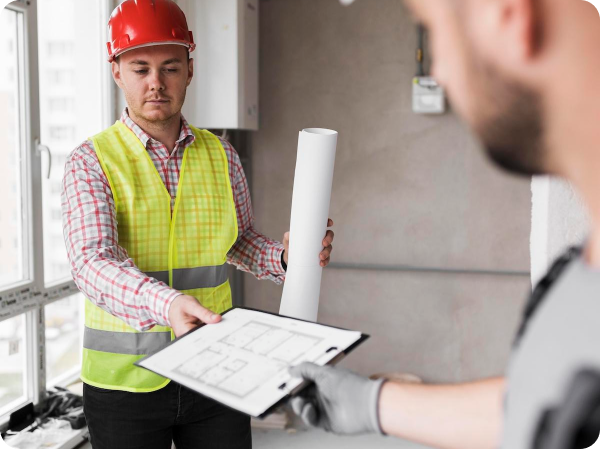 What Does Workers' Compensation Cover?
We want you to understand exactly what this unique form of insurance does beyond descriptions like this. That's why we've offered a series of definitions, as well as examples of claims that fall under each category. The list below gives you what you need to know:
Compensation for Lost Wages

Example: An employee is out of work for three months due to a work-related injury. Workers' compensation insurance takes care of the wages that they are missing out on due to their inability to work.

Medical Benefits

Example: An employee has broken a bone in an accident that is directly related to the work they do for you. A worker's comp claim ensures that their medical expenses for this injury are covered.

Disability Benefits

Example: An employee is out of work for an extended period because their body physically cannot do the work that is required of them any longer, and their inability to do that work is caused by their employment at your company.
Rehabilitation Benefits

Example: An employee suffered a crippling injury at work, and now requires rehabilitation services in order to be pain-free and potentially get back to work. Workers' compensation covers the cost of rehabilitation.

Death

Example: An electrician employed under your company dies on the job. Worker's compensation insurance will cover the cost of fees related to death benefits and funeral expenses.

Coverage for Legal Defense

Example: A former employee sues the company for injuries claimed on the job. Worker's compensation will cover the cost of your defense.
Reputation Matters
Our customers trust us for great customer service and cost-effective coverage.
Frequently Asked Questions (FAQ)
The following are common questions about Workers' compensation Insurance.
Yes is the simple answer. The rate you are charged is based upon your past safety record. The term in the insurance industry to define this is called an experience modification. This number starts off in the beginning at 1. So if your premium for workers' compensation is $20,000, you mutiple the $20,000 by your experience modification which is 1 and you get a premium of $20,000.
Now let us say you have been in business for 3 years with no accidents your experience modification may now be .75. So $20,000 times your experience modification of .75 means you will only pay $15,000 in premium. That is a $5,000 savings. Conversely, if you have a bad safety record your experience modification maybe 1.5. In that case, your premium would be $30,000. $20,000 times your experience modification of 1.5. So it is clear to see manging your employees safely is not only the right thing to do but will also save you significant money on premiums in the future.
Our agents have the knowledge and understanding of worker's compensation. Policies distinguish themselves from others via state laws, business types, and many other different applications. Obviously, this could make obtaining the right kind of workers' compensation difficult.
ContractorsLiability.com takes the work out of understanding worker's compensation insurance, by explaining to you how you can best cover your employees and yourself in the event of an accident.
Our services include representation by a licensed insurance agent, an exclusive selection of A rated insurance providers, and customer support prior to, during, and after your coverage.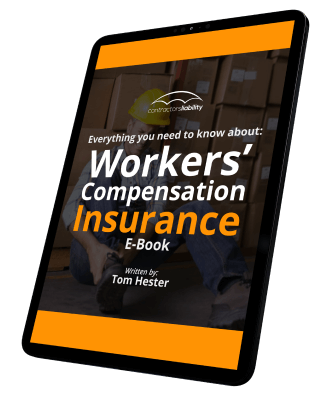 E-Book of Workers Compensation Now Available
Learn all you need to know about Workers' compensation insurance, where it is required, class codes, ghost policies, and Audits.
Read Now
ContractorsLiability.com is here to help with all your insurance coverage needs, including specialized plans and tailored insurance policies. All our highly trained agents can help you in English or Spanish.


At Contractors Liability we value and respect your privacy. That's why we don't sell or share your information with any third parties and we only use it for our commercial purposes.