Fencing Insurance
Fences keep unwanted people out while keeping beloved pets in. They can be built for strictly utilitarian purposes, or they can be built simply for aesthetic effect.
No matter what a client is looking for, the process of getting a fence built is more complex than just sticking poles into a ground and having them stay up forever.
Fencers are highly trained tradesmen that can build picket fencing, chain link fencing, even electrified fencing.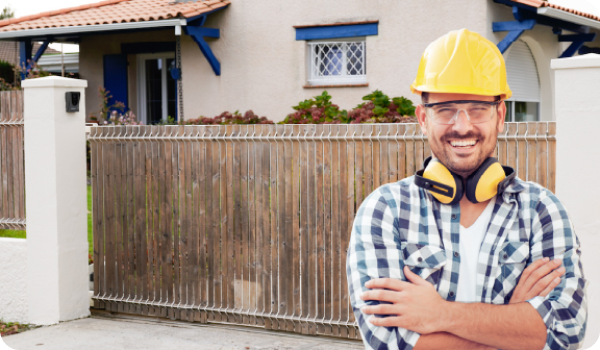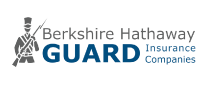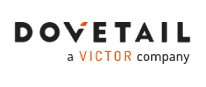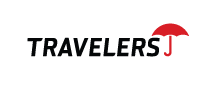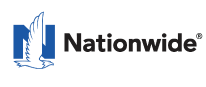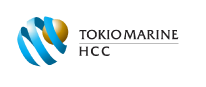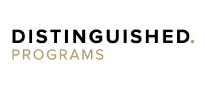 Get Fast Quote
Add details for the fastest quote

Call Us 24/7
We'll answer at any time, call us.

Customer Service
Certificate of Insurance
What Is Fencing Insurance?
Broadly speaking, it's another form of general liability insurance. On a more specific level, fencing insurance covers claims that are specific to the risks associated with the trade.
A potential bodily injury inflicted on a third party is covered under this insurance, as well as a variety of claims that aren't physical in nature. Each fencer faces a baseline of risk in their line of work, which increases in accordance with the project at hand.
If you're a fencer, and you want to stay protected in the event of an accident, Contractors Liability can provide you with a unique form of general liability insurance that has your back, should something ever go wrong.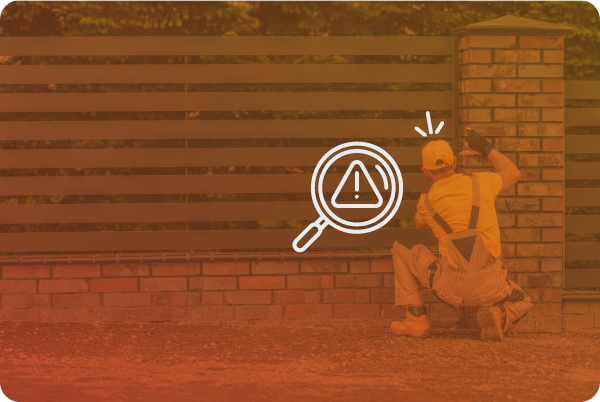 Get a Fencing Insurance Quote Fast
Only 5 minutes of your valuable time. We can often get same day coverage.
Instant Free Quote
Fencing Insurance Cost
Fencing might not have as many physical risks as other contracting jobs, but the risks are still there – for your fencers and third parties. Thus, we here at Contractors Liability want to make sure you're educated on some of the most relevant factors that play a role in determining rates.
Here are some of the things insurance companies consider when putting together a quote for your insurance package:
The nature of your projects

If you specialize in picket fencing on residences, chances are your rates are going to lower than if you build fencing for construction sites or electric fencing for agricultural areas.

Physical injury, as well as non-physical damages, tend to occur at a lower rate for residential projects, compared with commercial projects.

Where your company is located

The location of a company could also play a large role in determining how much your plan costs. If a company is in a neighborhood with high crime or theft rates, they might see higher general contractor insurance rates.
Your company's accident history

Accidents influence your rates on some level. If you have a high number of accidents on your record, don't panic. Accidents are not the only factor that determines a rate, contrary to what many may think. Talk to a licensed insurance agent today about ways you can keep your rates down.

The age of your company

The tenure of your business matters to insurance companies. It signifies that you have the responsibility and accountability needed to survive as long as you have.

If you're a younger business, that's fine. You should take it as an opportunity to prove to your clients and your insurance provider that you can build your expertise over time. It can certainly lead to rewards later on down the line.
Contractors Liability always welcomes questions and concerns regarding fencing insurance. For more information that can help save you money, Call us today.
Fencing Insurance Rates And Coverage
This table displays typical rates and coverage for Fencing General Liability for $1 Million/$2 Million Policy.
| State | Coverage | Guard | Travelers | Attune | Nation Wide | Tokio Marine |
| --- | --- | --- | --- | --- | --- | --- |
| IL | 1M/2M | $3915 | $1200 | $1250 | $2022 | $928 |
| IN | 1M/2M | $3843 | $1100 | $1196 | $1810 | $928 |
| CA | 1M/2M | $3950 | $1250 | $1290 | $2100 | $1100 |
| PA | 1M/2M | $3841 | $1100 | $1196 | $2025 | $850 |
| WA | 1M/2M | $3799 | $1130 | $1150 | $1950 | $900 |
| GA | 1M/2M | $3721 | $1100 | $1145 | $1810 | $825 |
| CO | 1M/2M | $3721 | $1090 | $1110 | $1810 | $825 |
| TX | 1M/2M | $3721 | $1000 | $1080 | $1810 | $825 |
Annual premium above includes unlimited certificates of insurance.
Rating assumes 150,000 gross revenues for Fencing/general contracting with 10% subcontractor costs.
Premium are subject to underwriting approval and financing charges may apply.
What Does Fencing Insurance Cover?
We want you to understand exactly what this unique form of insurance does beyond descriptions like this. That's why we've offered a series of definitions, as well as examples of claims that fall under each category. The list below gives you what you need to know:
Injuries to the Body:

This refers to any physical harm a third party sustains while you're on the job.

Example: You fail to notify a client that you're testing the electrification of a fence at a certain hour, which leads to moderate to severe injury.

Damages to the Property:

Any property damage that affects the client or a potential third party, such as a neighbor.

Example: A neighbor notices that your vehicle has damaged their yard or garden during a project, and they demand monetary compensation for those damages.

Personal Injury:

Any injury that negatively affects the reputation or emotional state of a third party.

Example: A fence that you built around a property attracts graffiti artists in the area, damaging the reputation of the business next door.
Advertising Injury:

Any false claim or direct attack made against a third party, as in libel or copyright infringement.

Example: Your company accidentally creates a logo that is uncannily similar to your competitor's logo, so much so that your competitor sues for copyright infringement.

Medical Payments:

This covers the medical bills of a third party caused by a painting-related injury.

Example: The client's child gets injured trying to climb over the chainlink fence you're in the process of building. Your insurance can pay for the stitches required to heal the laceration.
Reputation Matters
Our customers trust us for great customer service and cost-effective coverage.
Frequently Asked Questions (FAQ)
The following are common questions about Fencing Insurance.
Technically, yes – but only in certain states. Different states have different laws regarding the necessity of general liability insurance plans like this. This still doesn't prevent clients refusing to let you begin work without this insurance, though. Thus, we recommend having fencing insurance if you want to have a greater chance of acquiring bids on a regular basis if nothing else
Generic insurance providers treat customers who look for commercial insurance the same, regardless of their profession – which can lead to problems. We make it a point to understand contractors, and we make it a point to work exclusively with contractors.
By studying their unique needs, we have the power to provide the most comprehensive and custom-tailored insurance plans available today. In addition, we offer the following:
A-Rated insurance policies from recognizable insurance providers.
Custom policies that cover all the bases a fencer needs to be safe on the job.
Rates that work for any company of any specialization on any scale.
Knowledgeable and licensed insurance agents who understand the fencing trade.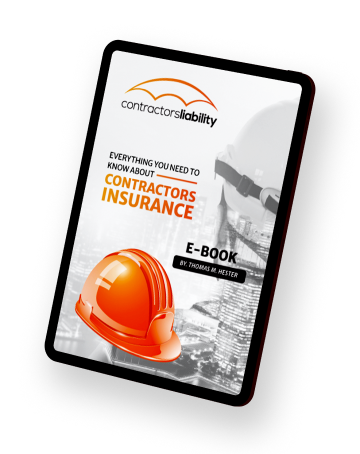 E-Book Now Available
Learn the nuts and bolts of Contractors Insurance and how to protect your staff, your business and you.
Read Now
ContractorsLiability.com is here to help with all your insurance coverage needs, including specialized plans and tailored insurance policies. All our highly trained agents can help you in English or Spanish.


At Contractors Liability we value and respect your privacy. That's why we don't sell or share your information with any third parties and we only use it for our commercial purposes.