Cabinet Installers Insurance
Cabinet Installers Insurance are diffeent from Plumbers, Painters, and Roofers.
So why should you settle for a generic contractor insurance program? An insurance company that specializes in insurance for contractors will know the differences.
You don't want to end up paying the same high rates that high risk roofers pay. Your insurance must be tailored to your type of contractor service.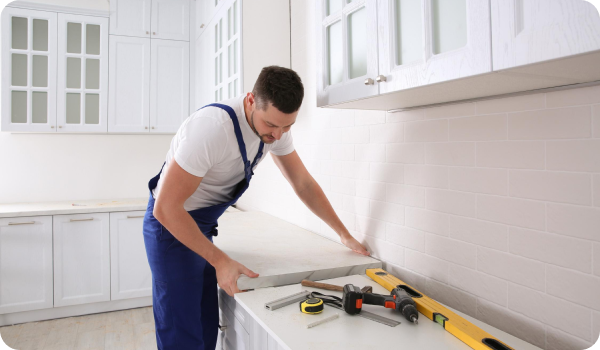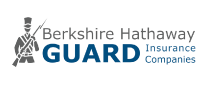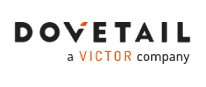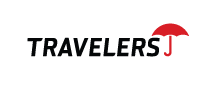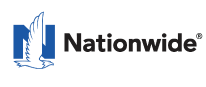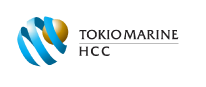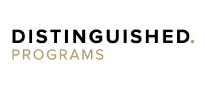 Get Fast Quote
Add details for the fastest quote

Call Us 24/7
We'll answer at any time, call us.

Customer Service
Certificate of Insurance
What Is Cabinet Installer Insurance?
Contractors General Liability insurance is the primary protection for your cabinetry contractor's business, Cabinet installer insurance protects your carpentry business if you or your employees are found liable for bodily injury, property damage, or have a products/completed operations complaint.
There's another important thing to consider. Your cabinet business is different than other cabinet installer businesses. This means that you have particular coverage needs. Your insurance company must take these into account.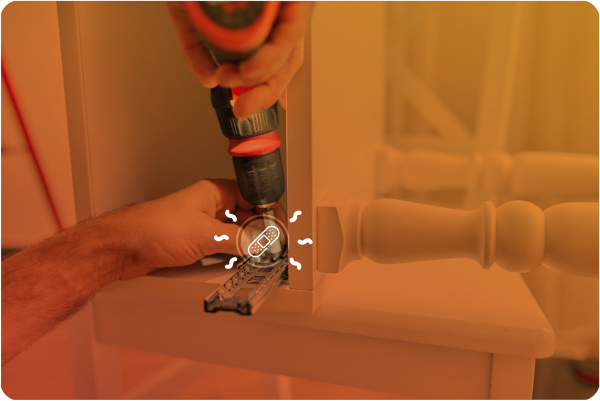 Get a Cabinet Installers Insurance Quote Fast
Only 5 minutes of your valuable time. We can often get same day coverage.
Instant Free Quote
Cabinet Installers Insurance Cost
These are the 3 main things that go into calculating the rate you will be quoted.
The size of your business

As the number of employees you have under you increases, so does the odds of an accident occurring.

Medium to large-scale businesses sometimes have a higher insurance rate than a business that's smaller, but policy limits might be higher as well.

It's best to go over the details with a representative from Contractors Liability to figure out where you stand in terms of your size as a company.

Your company's accident history

Accidents are only natural, so it's not like one or two on your record is going to make a huge impact on your company's insurance rate.

However, a consistent record of mistakes and accidents will increase your rates because insurance companies will see you as a liability.

Talk to a licensed insurance agent today about ways you can keep your rates down if you have a high number of accidents in your record.
The age of your company

Established companies automatically tell customers many things. Your company wouldn't have existed for as long as it has if other customers either didn't trust you, love your work, and notice you have the integrity to get projects done on time and to customer standards.

Insurance companies notice this. While seniority in your business is not everything, it certainly helps to keep rates down or limits high.

Keep in mind there may be other, less prominent examples that directly affect how much you'll pay for your insurance package.

When you work with us, we can give every piece of information you need to keep track of what you're protected against, and why you pay the rates you do.

For more reasons why you should give Contractors Liability that chance to be your insurance provider, check out these other benefits!
Cabinet Installers Insurance Rates And Coverage
This table displays typical rates and coverage for Cabinet Installers Insurance for $1 Million/$2 Million Policy.
| State | Coverage | Guard | Travelers | Liberty Mutual | Next Insurance | Nation Wide | Tokio Marine |
| --- | --- | --- | --- | --- | --- | --- | --- |
| IL | 1M/2M | $1160 | $1584 | $1047 | $1130 | $1100 | $1000 |
| IN | 1M/2M | $975 | $1400 | $962 | $900 | $971 | $915 |
| CA | 1M/2M | $1162 | $1650 | $1053 | $1159 | $1150 | $1150 |
| PA | 1M/2M | $995 | $1450 | $991 | $889 | $994 | $900 |
| WA | 1M/2M | $995 | $1300 | $988 | $917 | $1003 | $950 |
| GA | 1M/2M | $973 | $1350 | $962 | $889 | $990 | $900 |
| CO | 1M/2M | $988 | $1350 | $977 | $890 | $990 | $900 |
| TX | 1M/2M | $979 | $1250 | $968 | $850 | $990 | $850 |
Annual premium above includes unlimited certificates of insurance.
Rating assumes 150,000 gross revenues for Cabinet Installing/general contracting with 10% subcontractor costs.
Premium are subject to underwriting approval and financing charges may apply.
What Does Cabinet Installers Insurance Cover?
The role of insurance is to protect your business from financial loss owing to damages. Here are 5 reasons cabinet installers need insurance:
Injuries to the Body

Physical harm inflicted upon any person unrelated to your company that you are deemed responsible for.

Example: An improperly installed cabinet in a kitchen falls off the kitchen wall when things are put into it for the first time, causing severe cranial injury.

Damages to the Property

Any damage that is lasting and unwanted.

Example: Work done in a reckless fashion causes damage to the plumbing in the kitchen sink, creating a flood.

Personal Injury

Any non-physical injury that negatively affects the reputation or emotional state of a third party.

Example: Cabinets created with non-durable material lead to noticeable wear and tear after a short amount of time, forcing the client to regret the decision to work with you.
Advertising Injury

Any false claim or direct attack made against a third party, as in libel or copyright infringement.

Example: Your advertisement presents a stock photo of a cabinet built with composite plywood in an attempt to convince potential clients that this is the quality of your competitor's work.

Medical Payments

This covers the medical bills of a third party caused by an on-site injury.

Example: If a client trips over your toolbox and chips a tooth because of the resulting fall, your insurance can cover the dentistry bill.
Reputation Matters
Our customers trust us for great customer service and cost-effective coverage.
Frequently Asked Questions (FAQ)
The following are common questions about Cabinet Installers Insurance.
We only offer A-Rated insurance policies from the best insurance providers.
We give you adjustable policies that address the details of your business and its inherent risks.
We calculate best rates that work for companies of any size.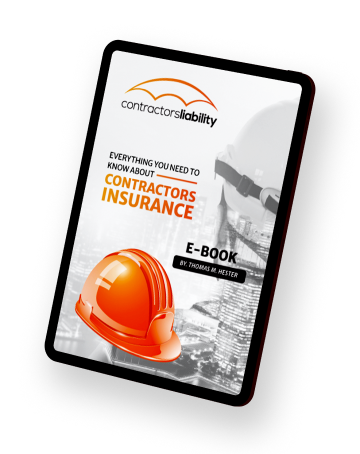 E-Book Now Available
Learn the nuts and bolts of Contractors Insurance and how to protect your staff, your business and you.
Read Now
ContractorsLiability.com is here to help with all your insurance coverage needs, including specialized plans and tailored insurance policies. All our highly trained agents can help you in English or Spanish.


At Contractors Liability we value and respect your privacy. That's why we don't sell or share your information with any third parties and we only use it for our commercial purposes.