Handyman Insurance
When a homeowner has a small job to do that is more complicated than they can do on their own, they look for a Handyman Business to do the job. Customers looking for Handyman Services are interested in three things. They want to save money, get the job done quickly, and most importantly get the job done right.
ContractorsLiability.Com Realizes that in order to get the job done right you need to have small business insurance. People will be letting you into their homes. All good business owners should have insurance policies that have the right coverage to protect the small business. At the very least you should have a Handyman Liability Insurance Policy.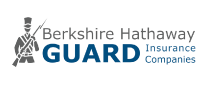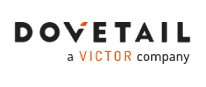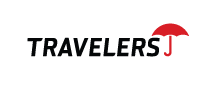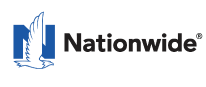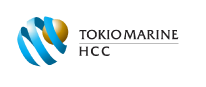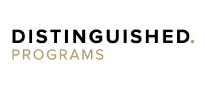 Get Fast Quote
Add details for the fastest quote

Call Us 24/7
We'll answer at any time, call us.

Customer Service
Certificate of Insurance
What Is Handyman Insurance?
Handyman Insurance has several components. At the bare minimum you should obtain Handyman General Liability Coverage.
When you are operating a Handyman Business you need affordable small business insurance that offers you financial protection and coverage for legal fees in case there is a claim.
No matter how careful you are, accidents can and do happen. You need to have the best handyman business insurance.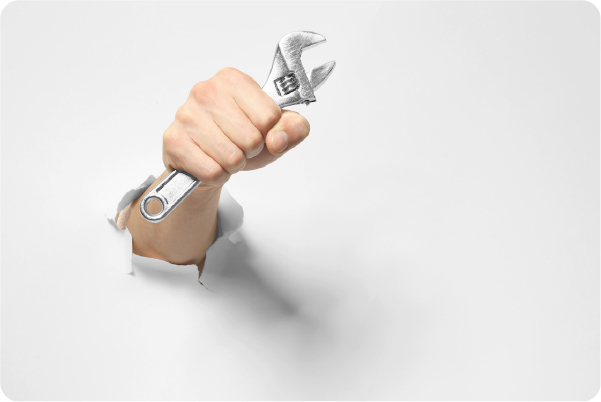 In addition to specific Handyman Liability Insurance, Workers Compensation Insurance is a must if you have employees. It is also wise to obtain commercial auto coverage to cover business vehicles, even if you use your personal vehicle.
In certain situations, some owners of handyman businesses purchase professional liability insurance as wel to provide coverage for professional negligence. Affordable Handyman Insurance will protect Handyman Businesses from claims from third parties as a result of your handyman service. Get a Handyman Insurance Quote Fast
Only 5 minutes of your valuable time. We can often get same day coverage.
Instant Free Quote
Handyman Insurance Cost
Handyman Insurance costs are directly related to the type of work that your company does. If your company deals with high-risk installations and fixes, you might pay a higher rate than someone who does tiling or touch-up painting work. It is not hard to purchase liability insurance with affordable coverage from the best handyman insurance companies if you have the right agent to help with the purchase.
For general handyman liability insurance, you can expect to pay $40 – $80 per month (roughly $450 – 1000 per year). Hence, you are not paying too much if you are in this range. Please note that the goal of buying insurance is to limit the risks if you end up causing damage to your client's property or to a third party.
However, many different things are evaluated by handyman insurance companies in determining insurance coverage before coming up with an insurance rate. These things include:
Your Type of Business

The inherent risk in your business plays a considerable role in determining how much you will pay for a rate. Those with more dangerous roles will inevitably pay more.

Just imagine how much more likely are the medical expenses of a handyman that does roofing as opposed to a simpler work like painting.

*The type of work will also affect the cost of workers comp if you hire employees.

Age of Company

If you are new in business, you will generally pay more for insurance than a company that has been in business for several years with no claims. When you are new in business, the insurance company cannot determine how well you operate compared to other small business owners. In many instances, an insurance provider will not issue policies or only do so with additional premiums.

You can pay lower rates if your company has been around for decades because its age implies whether customers trust the company and how frequently it makes mistakes.

Personal preference

Insurance companies offer personalized packages, and additional plans can increase the cost. In some cases, you can pay a lower rate by combining packages. Many websites can give you customized quotes in just a few minutes.

If you do not have enough experience, you can get the help of an insurance agent at Contractors Liability to determine which package is suitable for your business. Furthermore, you just have to answer some questions to get a quote. And if you are not comfortable with that, you can talk to one of our agents.
Your Annual Revenue

This concept is straightforward. Your annual revenue determines the cost of your insurance because it is directly related to the number of jobs you get and the number of employees you have. The higher those numbers, the higher the risk associated with your company.

Business Owners Policy (BOP)

Most insurance companies offer a Business Owners Policy or BOP. They generally are cheaper than if you bought the same coverages individually, and offer different insurance packages that may have additional coverage options than regular handyman insurance policies.

They generally cover costs for loss of business equipment, injuries at your physical location or job site, and other commercial property such as tools and equipment.

For example: if a client trips and falls at your office. As a result, they sustain bodily injury and incur medical costs. You will have coverage for any legal expenses and possible judgments or settlements for the injured person.

The downside to these policies is that they are not flexible and may not provide business owners the necessary coverage, such as specialized equipment coverage.

Furthermore, different companies offer different included coverages. No two companies' offerings have the same one. You must go over your coverage with your agent, so there are no coverage gaps.
Your handyman insurance cost is determined by the factors listed above. Some of them you have control over. Using best practices and paying attention to safety, your general liability and workers' compensation premiums can be kept to a minimum. If you do not provide handyman services consistently, perhaps you do not need handyman insurance, as insurance is required only for a licensed contractor.
Handyman Insurance Rates And Coverage
This table displays typical rates and coverage for Handyman General Liability for $1 Million/$2 Million Policy.
| State | Coverage | Guard | Travelers | Liberty Mutual | Next Insurance | Nation Wide | Tokio Marine |
| --- | --- | --- | --- | --- | --- | --- | --- |
| IL | 1M/2M | $1687 | $1583 | $1683 | $2555 | $1699 | $1300 |
| IN | 1M/2M | $1541 | $1400 | $1533 | $2100 | $1543 | $830 |
| CA | 1M/2M | $1788 | $1650 | $1711 | $2555 | $1790 | $1550 |
| PA | 1M/2M | $1594 | $1450 | $1578 | $2100 | $1580 | $800 |
| WA | 1M/2M | $1399 | $1300 | $1420 | $2100 | $1461 | $950 |
| GA | 1M/2M | $1378 | $1350 | $1441 | $2100 | $1472 | $950 |
| CO | 1M/2M | $1392 | $1350 | $1473 | $2000 | $1425 | $956 |
| TX | 1M/2M | $1296 | $1250 | $1328 | $1950 | $1033 | $813 |
Annual premium above includes unlimited certificates of insurance.
Rating assumes 150,000 gross revenues for Handyman/general contracting with 10% subcontractor costs.
Premium are subject to underwriting approval and financing charges may apply.
What Does Handyman Insurance Cover?
Here are some of the more common accidents that handyman insurance covers, as well as some handyman-related examples of these accidents.
Bodily Injury:

These injuries consist of any bodily harm suffered by a third party as a direct result of something that you or an employee did.

Example: An unsecured faucet handle flies up and hits a customer in the face, causing a black eye and facial bruising. The insurance policy will pay for any legal expenses in representing you. They will also pay for any settlements or judgments that are paid to the injured party.

Property Damage:

You or one of your workers causes injury to your clients or a third party's property damage.

Example: You are putting on a new roof when high winds cause materials to be blown off the roof and onto vehicles parked on the street.
Advertising Injury:

Advertisement injuries are any sort of action taken against a company in a business setting, such as copyright infringement or libel.

Example: A business competitor claims your logo is so similar to theirs that it is misleading customers and causing confusion between your businesses. Now your competitor is suing you for copyright infringement.

Medical Payments:

These are small amounts paid normally as a good will gesture. They are paid without any regard to the insured's liability. It is usually $5,000.

Example: A customer is at your office and a car crashes into the waiting room. The client is injured. Your general liability insurance for handyman may pay out $5,000 as a good will gesture.
What Kind Of Insurance Do You Need For A Handyman Business?
Handyman Insurance Works in a number of ways to offer protection for a small business. The most common coverage options are as follows:
General liability Insurance

General liability coverage is the most basic small business insurance coverage. You should not operate a business without general liability insurance. This will at least give you basic protection from claims as a result of your work. Remember the claims process can be very complex and this coverage also pays legal fees to defend you and your business. Getting General Liability Insurance for Handyman is your first step.

Workers compensation

If you have employees, workers comp is required by law. If you fail to obtain coverage you can find your business facing stiff fines from state insurance commissioners. In some instances you may even face criminal charges. It will cover medical bills of employees that are injured on the job. It covers lost wages, rehabilitation costs and the medical costs associated with workplace injuries.

States run their own workers compensation programs. Each State's workers compensation requirements are different. You need to check with your State on the requirements.

It is good to know that if you are self employed and do not have any employees you can in most States exempt yourself from having to obtain coverage for yourself. This is not necessarily the best idea but it is an option if you are not risk averse.

Commercial Auto Insurance

A commercial auto policy provides coverage used in your business. If you only have personal auto insurance and are in an accident there is a good chance your insurance company may deny any claim if you were using the vehicle for income generating purposes. Commercial Auto Policies have various insurance packages that you can purchase.

While commercial auto insurance may cost more than personal coverage, you have the peace of mind knowing that you will be covered if there is a claim if you are using your vehicles for business purposes. Further the money paid for commercial auto premiums can be expensed on your business tax return.

The long and short of it is that if you use your vehicles to produce income you need commercial auto coverage to be properly protected. Another added benefit is that you also will have what is called hired and non owned coverage. It covers commercial auto liability damages. It includes paying settlements or judgments. It will also pay attorney fees and other court costs that arise as a result of an auto accident for which you or an employee is responsible.

An example of the benefit is that you send a helper to pick up lunch for the crew. She is driving her vehicle. She is involved in an accident that is her fault. You will have coverage from any claims if you have hired and non owned auto coverage.

Errors & Omissions Insurance

The next insurance you may want to look into is Errors & Omissions Insurance. This is a type of professional liability insurance. It covers things that your general liability insurance policy does not cover.

It provides liability coverage to protect your businesses against claims of mistakes, negligence, poorly performed work, inaccuracies, misrepresentation or similar types of mistakes.

For Example you misread your notes and paint a client's house blue, instead of the actual agreed upon color green.

Tools and Equipment Insurance

If you have expensive tools and equipment that you use to run your business you need to have insurance to protect them. This type of coverage is called Inland Marine Insurance. It protects your tools from loss or theft.

Your tools and equipment are used to pay your bills. Imagine the position you would be in if they were stolen or destroyed? Would you have the money to replace them? Would you be able to continue working without them?

Expensive tools and equipment must be listed separately and disclosed to the insurance company to ensure proper coverage. Serial numbers, make and models and VIN are often required. It usually is a best practice to take pictures of the equipment. This will give you any needed information in the case of a loss.

It is important to note that general liability does not cover your tools and equipment.

Commercial Property Insurance

Commercial Property insurance helps protect your business' physical assets, like your owned or rented building and the equipment you use to operate your company. It can help your business if:

A fire damages or destroys your tools and equipment.
Lightning strikes the building that you have business renters insurance on.
Someone breaks into your building and steals your computers.

It is important to remember that this is not general liability coverage so it only covers your property from loss.

It also protects business assets, like income, because it includes business interruption coverage. If you operate your business because of covered property damage, commercial property insurance coverage can help replace lost income.

Commercial Property Insurance is also necessary if you run your business from home as it provides more coverage in the event of loss than your homeowners insurance policy will.
Reputation Matters
Our customers trust us for great customer service and cost-effective coverage.
Frequently Asked Questions (FAQ)
The following are common questions about Handyman Insurance.
As a general rule most States do not have any insurance requirements for Handymen. You should however at the very least have Handyman Liability insurance. Liability insurance is your basic business insurance. If you need to pull a permit or register with a City or Town for a job they will in most instances require you provide them with a certificate of insurance showing you have general Liability coverage, they may also require you provide a surety bond.
You will need to check in your local area what the requirements are. They vary greatly from town to town.
Once you have a policy with ContractorsLiability.Com we can provide you Certificates of Insurance (COI) in less than an hour in most cases. The COI lists the various types of insurance you have on one page.
The typical COI lists the different types of business insurance you have. So the various types of insurance coverage you may have such as general liability, workers compensation, tools and equipment(also known as inland marine insurance), professional liability and commercial property insurance.
We can also list additional insureds on the COI. These can be the clients you are doing work for or any municipal entity that may require a COI for a permit or registration.
It is easy to get a handyman insurance quote at ContractorsLiability.com. Generic insurance providers treat customers who look for commercial insurance the same, regardless of their profession, which can lead to problems. We make it a point to understand contractors. We make it a point to work exclusively with contractors and explain your coverage options. This will make sure your next insurance policy will have all the coverage you need.
We work on your behalf to keep your insurance cost affordable. We only write policies with the best handyman insurance companies. All the time we make sure that you have the coverage you need to protect your commercial property and personal assets that you worked so hard to obtain are protected.
By studying their unique needs, we have the power to provide the most comprehensive and custom-tailored insurance plans available today. In addition, we offer the following:
Affordable rates from A-Rated insurance providers.
Licensed insurance agents available when you need them.
Customizable packages based on your line of work.
Before choosing an insurance company, be sure that they have the following:
They're a licensed insurance agent.
Work with A-rated insurance companies to ensure that you get a service that you can trust.
They aim to provide you with the lowest price for the best coverage out of any of their competitors.
Talking to other handyman service providers is also a good idea. Your insurance coverage and cost may not be the same as theirs, but you'll have an idea of what other handyman services are paying for their insurance coverage.
At ContractorsLiability.com, we have all that. Plus, it is easy to get a handyman insurance quote. Generic insurance providers treat customers who look for commercial insurance the same, regardless of their profession, which can lead to problems. We make it a point to understand contractors. We make it a point to work exclusively with them and explain the coverage options. That will ensure your next insurance policy will have all the coverage you need.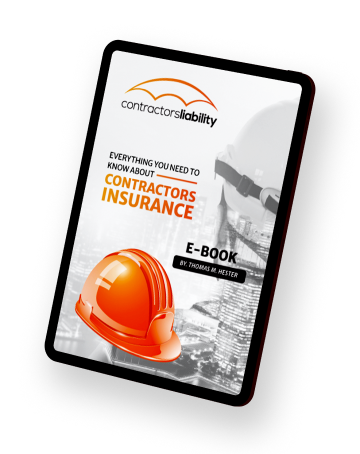 E-Book Now Available
Learn the nuts and bolts of Contractors Insurance and how to protect your staff, your business and you.
Read Now
ContractorsLiability.com is here to help with all your insurance coverage needs, including specialized plans and tailored insurance policies. All our highly trained agents can help you in English or Spanish.


At Contractors Liability we value and respect your privacy. That's why we don't sell or share your information with any third parties and we only use it for our commercial purposes.