Excavators Insurance
Big jobs call for big equipment, big crews, and big risks. These are all problems the owners of excavating businesses face every day. More often than not, they struggle to find the right insurance coverage. Because excavation involves so much trust on the part of the client, it's hard to face up to the facts when your company is in the wrong.
But luckily, there's a type of insurance you can use to cover whatever mistakes or accidents that may come during your operation, and Contractors Liability is ready to help you get started on the road to coverage.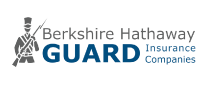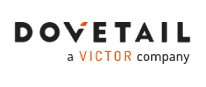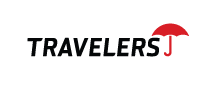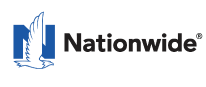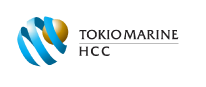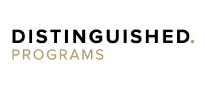 Get Fast Quote
Add details for the fastest quote

Call Us 24/7
We'll answer at any time, call us.

Customer Service
Certificate of Insurance
What Is Excavators Insurance?
Excavators' insurance is a form of coverage that includes liability in the event of an accident involving a third party or their property.
This can also include damages made off the property, as well as intangible damages if they are a direct result of the construction project your company is working on.
While it might be tempting to take the damage as it comes, it's important for excavation companies to consider the situation in its entirety.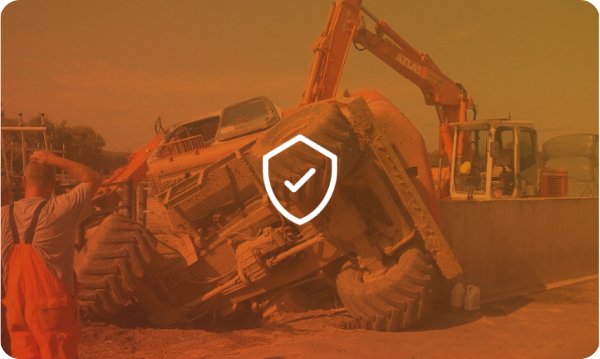 Get a Excavators Insurance Quote Fast
Only 5 minutes of your valuable time. We can often get same day coverage.
Instant Free Quote
Excavators Insurance Cost
Excavators are often worried that they will have a higher bill than many other contractors because of the nature of their work. However, the work itself is not the only deciding factor that determines how much an insurance policy is going to cost.
Here are some of the things that your insurance provider will ask you about in order to make an informed decision on the cost of your insurance policy:
Your employees' age demographic

Believe it or not, there is a recommended age range for excavators. Insurance companies are looking for employees who aren't too young, as experience helps prevent accidents.

However, they also do not want to hire someone who poses a threat to company safety because they are too old. Age range will impact insurance, but it won't be the only determining factor.

How long you have been in business.

Excavators who have been in business longer than their competitors creates an image of them as being a business entity who knows how to work with risks effectively.

A veteran of the industry with a good reputation can make insurance rates lower, but there should be no need for fledgling excavation businesses to worry as they can acquire better rates as time moves forward.
Your accident history

In the excavation business, it's not a matter of "if" an accident will happen – only a matter of "when".

Don't sweat it if you've had an accident or two, as insurers of excavation businesses understand the risk inherent in the industry.

But do be aware that the number of accidents on your business record can impact your insurance rate.
To clarify, these are just estimates. Rates will vary because each business is unique and therefore has unique coverage needs. Additionally, you may notice your rate go up or down over time because of increased accidents or the maintenance of a good record.
Excavators Insurance Rates And Coverage
This table displays typical rates and coverage for Excavators General Liability for $1 Million/$2 Million Policy.
| State | Coverage | Next Insurance | Tokio Marine | Shield | Appund |
| --- | --- | --- | --- | --- | --- |
| IL | 1M/2M | $1750 | $1585 | $2120 | $3100 |
| IN | 1M/2M | $1600 | $1091 | $2010 | $2750 |
| CA | 1M/2M | $1795 | $1850 | $2290 | $3100 |
| PA | 1M/2M | $1660 | $1100 | $2290 | $2750 |
| WA | 1M/2M | $1656 | $961 | $2150 | $2750 |
| GA | 1M/2M | $1640 | $1110 | $2176 | $2750 |
| CO | 1M/2M | $1550 | $1181 | $2250 | $2750 |
| TX | 1M/2M | $1450 | $1100 | $2326 | $2750 |
Annual premium above includes unlimited certificates of insurance.
Rating assumes 150,000 gross revenues for Excavators/general contracting with 10% subcontractor costs.
Premium are subject to underwriting approval and financing charges may apply.
What Does Excavators Insurance Cover?
Excavation is a risky business, as it involves working with large equipment, many employees, and what could be construed as a profitable destruction of another person's property. Accidents are very prevalent in the excavation industry, thus excavation businesses must ensure the proper protection.
Here are some of the damage types that excavators' insurance covers, which include examples of the damages that fall under that category:
Injuries to the Body

Example: Failure to secure the site from third parties who are entering it resulted in a pedestrian walking onto your site and getting injured. This type of insurance covers the pedestrian's injuries.

Damages to the Property

Example: Your equipment slips because of the uneven ground and accidentally puts a hole in the roof of an adjacent parking garage.

Personal Injury

Example: Your excavation job leaves the front lawn of a business uneven, potentially dangerous for people to walk on. The company sues for damages in response.
Advertising Injury

Example: Your company made footage of a secret project public in one of its advertising campaigns. You signed a nondisclosure agreement prior to doing so, thus creating a breach of confidentiality.

Medical Payments

Example: You fail to ask the client to wear a hard hat in the excavation area. They sustain a head injury and must be rushed to the Emergency Room.
Does Excavation Insurance Cover My Heavy Equipment?
You will have to have either a Business Owners Policy referred to as a BOP or separate property coverage to make sure you have Heavy Equipment coverage.
Both these types of policies require that the individual pieces of equipment be listed if you want coverage.
The simplest way to think about this is that just like your personal auto insurance you must give your agent the VIN number of all the cars you want to be covered.

Pro Tip
If you purchase a new piece of equipment you need to contact your agent to have it added to your policy. Failure to do so can lead to a denial of a claim if the equipment is lost or damaged. Conversely, if you sell or scrap a piece of equipment contact your agent to remove it from your policy as there is no point in paying premiums for the equipment you no longer have.
What Types Of Insurance Does An Excavation Policy Have?
Excavation Contractors and Earth Moving Contractors have the same insurance requirements as any other type of contractor. However particular attention must be paid to making sure that your expensive equipment is covered.
General Liability Insurance for damage to third-parties property or persons.
Workers Compensation if there are employees.
Property Inland Marine for the equipment.
Equipment Breakdown insurance has coverage for the breakdown of machinery and equipment used in the operation of your business. It is often excluded from standard commercial property insurance.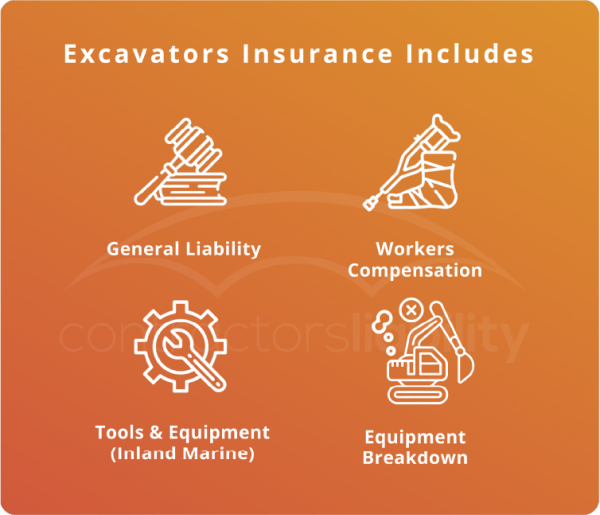 Does My Excavation Policy Cover Subcontractors?
Some policies offer coverage for uninsured subcontractors. This however is not a best practice.
You should always require any subcontractor you hire to provide you a certificate of insurance naming you as an Additional Insured.
If you do not get these certificates of insurance the amounts you paid to these subcontractors will be included your sales.
This can cause your premiums to skyrocket. You should always get these before they start any work.

Pro Tip
It is also important to get certificates from subcontractors in the event of a claim. If the subcontractor does something that causes a claim it will go against their insurance, not yours.
What Is Inland Marine Insurance For Excavating Contractors And Grading Contractors?
This covers your equipment from loss when the equipment is being transported to or from a job site. It also covers the equipment from loss when it is on the job-site.
This type of coverage is critical as transporting Excavating equipment to a job-site is often a risky proposition as a result of the sheer size and weight of the equipment.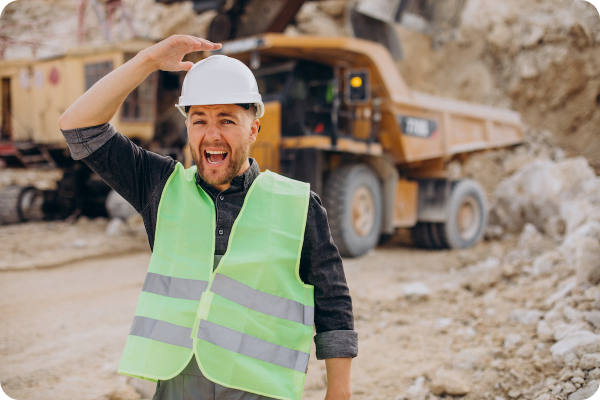 Is Heavy Equipment Insurance The Same As Excavating Equipment Insurance?
These terms are sometimes used interchangeably. All equipment used in an excavating or earthmoving business would be Heavy Equiment.
However, all heavy equipment is not used in excavating. A few examples would be cranes and cement mixing trucks. Do not get hung up on the names.
With all pieces of equipment that need to be insured, you will have to provide the insurance company the type of equipment, the serial number, and the manufacturer.
So that any piece of equipment that is listed will be covered, whether or not it is Heavy Equipment or Excavating Equipment.

Pro Tip
There are a number of things you can do to prevent theft of your equipment. High-quality locks, hidden fuel shutoffs, removing fuses, Etc. These simple actions can prevent some thefts. This will keep your premiums low and prevent project delays as a result of having to get replacement equipment.
Reputation Matters
Our customers trust us for great customer service and cost-effective coverage.
Frequently Asked Questions (FAQ)
The following are common questions about Excavators Insurance.
Insurance companies and providers are both very competent when it comes to understanding accidents and sympathizing with the situation at hand. Our coverage, however, is specifically tailored to make sure that excavators feel comfortable doing their risky jobs from day to day.
Here are some of the other benefits you can expect from working with Contractors Liability:
Prices that are competitive affordable, regardless of your company's accident history.
Policies that are tailored to fit to specific contractor risks, giving contractors the confidence to operate their business.
Support from licensed insurance agents who have experience working with excavators and other land-moving contractors.
Policies from only the best-known and most trusted insurance companies available.
General liability insurance varies from state to state, so it might be legal to operate without it in a certain place. However, the fact that it may be legal to go without liability insurance doesn't negate the fact that many clients will not let you get started on a job without obtaining some form of it, like excavators' insurance.
This will cover you if an accident causes significant damage to a third party. It could essentially save your reputation if you make a huge mistake.
Excavators' insurance is a specialized liability insurance, and liability insurance does not cover employees. However, there is some form of legal need for protection of your employees in most states, so there is a way to cover them.
Adding Workers Compensation into a policy package will ensure that your employees who give so much and risk so much for your business are covered during a work-related incident.
Excavators are at an extremely high risk of having a claim filed against them due to an accident. This isn't a bad thing, it is just the nature of your job. Accidents happen, but if you're not covered by some form of liability insurance, you could end up losing your business assets, potentially even losing your business and your own personal reputation.
Excavators are who make communities possible, and without them, we would not have the houses, businesses, and buildings that we live in every day of our lives. Let us give back to you by finding you the best rate on an excavators' insurance package.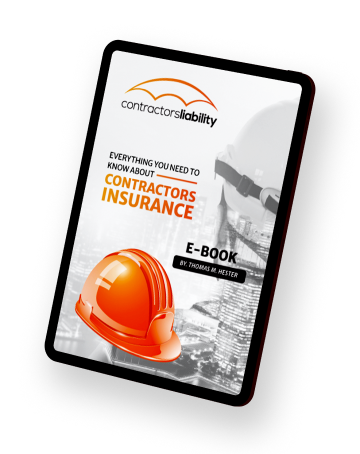 E-Book Now Available
Learn the nuts and bolts of Contractors Insurance and how to protect your staff, your business and you.
Read Now
ContractorsLiability.com is here to help with all your insurance coverage needs, including specialized plans and tailored insurance policies. All our highly trained agents can help you in English or Spanish.


At Contractors Liability we value and respect your privacy. That's why we don't sell or share your information with any third parties and we only use it for our commercial purposes.