Affordable Roofing General Liability insurance
Are you a roofing contractor or construction business in the United States looking for liability insurance? If so, our insurance team at Contractors Liability is ready to answer some common questions for you and provide you with a free quote as well.
Take a minute to watch our "Roofers Insurance Made Easy" video.
Schedule a consultation with an expert
Just 15 minutes of your valuable time
Get Your Free Roofer Insurance Quote Below:
This is a
ballpark
quote and is subject to application/underwriting review. This is not an offer of insurance in any way.
Roofing Contractor General Liability Rates for $1 Million/$2 Million Policy
| Policy Type | Trade | State | Coverage | Next Insurance | Ace Insurance | Rockingham | PCIC | United Specialty | Shield |
| --- | --- | --- | --- | --- | --- | --- | --- | --- | --- |
| General Liability | Roofing | IL | 1M/2M | $3,720 | $2,910 | $2,720 | $2,850 | $4,110 | No Coverage |
| General Liability | Roofing | IN | 1M/2M | $2,850 | $2,720 | $4,110 | $2,990 | $2,440 | $2,600 |
| General Liability | Roofing | CA | 1M/2M | $3,110 | $2,990 | $3,450 | $4,110 | $2,680 | $2,950 |
| General Liability | Roofing | PA | 1M/2M | $2,440 | $2,650 | $2,860 | $3,070 | $3,280 | $3,490 |
| General Liability | Roofing | NY | 1M/2M | $4,220 | $2,650 | No Coverage | $2,750 | $2,880 | $2,750 |
| General Liability | Roofing | GA | 1M/2M | $2,950 | $3,110 | $3,410 | $3,100 | $2,780 | $2,990 |
| General Liability | Roofing | FL | 1M/2M | $2,950 | $3,410 | $3,880 | $2,450 | $2,720 | $3,100 |
| General Liability | Roofing | CO | 1M/2M | $3,410 | $2,650 | No Coverage | $2,770 | $3,410 | No coverage |
Annual premium above includes unlimited certificates of insurance.
Rating assumes 150,000 gross revenues for roofing/general contracting with 10% subcontractor costs.
Premium are subject to underwriting approval and financing charges may apply
What is Roofing contractors Insurance?
Roofing' insurance is a form of contractor's liability insurance that covers roofing contractors against the financial costs made by damages done to their client and/or any passers-by. Roofers understand the danger of the job and usually will do anything within their power to protect those on the ground below from falling equipment or debris.
But accidents happen, and that is part of the reason why roofers' insurance exists. Here are some of the types of damage that are covered under roofers' insurance and some examples of when you might encounter these types of damages:
Injuries to the Body
Example:
A piece of unsecured equipment falls off the roof and hits a client or third party in the head, causing a concussion or a broken shoulder.
Damages to the Property
Example:
Piles of roofing debris are left on the lawn of a client for too long, causing the grass underneath it to die.
Personal Injury
Example:
You failed to supervise your employees one day and a part of the roof is aesthetically unpleasant as a result. This results in a loss of business reputation for your client, and they sue you.
Advertising Injury
Example:
You advertise the differences between your company and another roofing company that you specifically mentioned. This results in loss of business on their end and they sue in response.
Medical Payments
Example:
A runner on the sidewalk incurs a broken ankle after tripping on a piece of roofing debris from your project.
It is important to note that roofers' insurance only covers damages to third parties. To cover the medical bills and bodily damage to one of your employees, you will need worker's compensation.
Roofers Contractors Insurance
Specialized commodities often provide better value – they either encapsulate the true meaning of something or provide a service that is specifically tailored to someone or something. In the insurance business, specialized general liability insurance is usually the best option to take when it comes to covering your business, your assets, and yourself Roofers Contractors Insurance.
Specialized insurance is one of the things that Contractors Liability does best in our business, and that is why we urge roofers to consider the more specialized roofer's insurance when it comes to getting a general contractor's insurance plan.
Liability insurance like these are required for construction in most states, and many customers will not let you start on a project without it.
So why go for the generic option, which may not account for the coverage you need, when you can get a policy that is specifically designed to protect you? Roofers' insurance is the safest and most accurate coverage for roofing contractors, and Contractors Liability can help you find a plan that fits with your needs.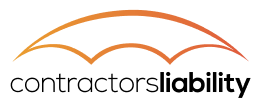 Roofers Insurance Cost
It is a little easier to calculate the average payment of a roofers' insurance policy because it is so specialized. However, Contractors Liability recommends that any general costs presented in a quote ought to be met with scrutiny, as personal plans will always vary. We want you to feel as though your liability insurance requirements are being met, so contact us today for a free quote that takes any specializations you need, as well as more information about your personalized insurance plan.

The common factors that insurance companies use to determine roofers insurance costs are:
Your company's accident history
If you're a company with a clean accident record, then you are less likely to have a high insurance rate than some of your competitors. This, however, does not account for the age of your business, which also plays a role in determining insurance rates. (For example, A company may have no recorded accidents, but if the company is relatively new, a rate may be higher than an older company with the same record.)
The average age and legal background of your employees
Employees who do not pass generic background checks, as well as many younger employees, could make your liability insurance higher. A good way to save money if you do hire any of these demographics is to provide consistent and documented training.
How old your company is?
 If a company has an established history of excellence, an insurance company will see this as a form of reliability, thus encouraging their capacity to offer a lower rate due to lower risk.
Where your company is located
Believe it or not, crime can be considered part of a liability package. There is a higher likelihood of property damage due to crime, therefore it is part of the responsibility of the owners to make sure they are covering their assets and reputation.
Why Choose Contractors Liability Over Other Insurance Companies?
There are many insurance agencies out there, and you might be tempted to go with the one you see consistently advertised on the television or even one that is closer to home. However, Contractors Liability is certain that if you want the best policy, you need to work with specialized agents like ours. Along with our customer satisfaction guarantee, we:
Work with A-rated insurance companies, like the large ones advertised in popular media, to get you service that you can trust
Provide you with customer service, tailored to your needs from a licensed insurance agent
Create a customized roofers' insurance plan that fits with your business demographic, history, and future
Provide you with the lowest price for the best coverage out of any of our competitors
What Other Types Of Insurance Should A Roofing Contractor Consider?
Besides General Liability Insurance for your Roofing Business, there are a number of additional forms of insurance coverage you should consider. The scope and nature of your business will determine which of these policies is best for you.
Your roofing company has different needs than other roofing companies. You need to have bespoke coverages designed for the realities of your business. Just like roofs, no two are alike. They may be similar but each roof has its own peculiarities. Your coverage options need to based on your needs.
This is designed to be a quick summary of the different types of Roofing Insurance coverage you should consider.
Business Owners Policy or BOP
This is a bundle of coverages designed for the small roofing business owner. This policy includes property coverage along with liability coverage. Since these coverages are bundled together they are cheaper than if they were purchased separately.
This covers your tools and equipment if they are stolen or destroyed by a covered peril.
If you provide design ideas and recommend different types of roofing solutions you should obtain this coverage. It will cover you in the event advice or recommendations you provide result in a loss to your client. It also will also cover the cost of attorney fees that may be incurred defending you from such claims.
Roofers Worker's Compensation Insurance protects you and your employees if they become sick or injured in a work-related incident. If you have employees this coverage is required in almost every State. It is also important to remember that you can face Civil Penalties if you have a worker who is injured and you do not have coverage. In some extreme cases, you can even be subject to criminal penalties.
This covers the vehicle you use in your roofing business. It is important to note that if you are using your personal vehicle for work your personal auto insurance company may deny your claim if you do not have the proper Roofers Commercial Vehicle Insurance.
Roofers Product Liability Insurance:
If you sell products in your work, you may want to protect yourself against liability risks. This will provide coverage in the event the product causes a loss to the client.
Roofing Insurance Frequently Ask Questions (FAQ)
Why do I need roofers insurance?
Roofers insurance is a specialized liability insurance that provides custom coverage for accidents that often require coverage legally. Even in states that do not require liability insurance, it is important to consider having roofers' insurance to protect your company in the instance of an accident.
Does roofers insurance cover my employees?
Unfortunately, no. Roofers' insurance only covers third parties, like your client or visitors to the worksite. Worker's compensation is what's responsible for covering your employees. However, this should be no deterrent from purchasing roofers' insurance, as it can protect your company from serious lawsuits, and in many cases, it is the law to have it. Learn more with our Guide To Workers Compensation Insurance For Roofers
What does roofers insurance pay for?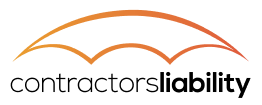 Roofers' insurance covers you and your company when punitive damages (penalties against your business), compensatory damages (financial losses), and general damages occur. These are very general terms for a variety of claims that are covered under the umbrella of roofers' liability insurance. For more information, contact Contractors Liability for more information or a free 5-minute quote.
It is possible to have complete coverage for your roofing business. For more information, contact Contractors Liability or call us at (866) 225-1950 for a 5-minute quote.
Why you should choose Us?
Our goal is to be a trusted advisor, deliver great customer service and provide excellent value.