Drywall Insurance
Drywalling is one of the first steps in the beautification of any home or business. It provides the essential foundation for insulation, paint, and final personal additions to a living or workspace.
Contractors Liability knows that without the work drywall installers provide, it would be impossible for anyone to be themselves inside their homes.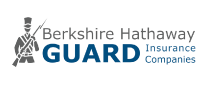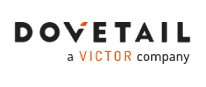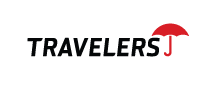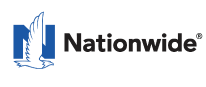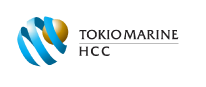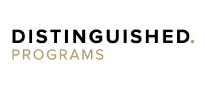 Get Fast Quote
Add details for the fastest quote

Call Us 24/7
We'll answer at any time, call us.

Customer Service
Certificate of Insurance
What Is Drywall Insurance?
Every contractor has an accident at some point during their professional career, often caused by the contractor themselves. Insurance companies understand this and work this into their comprehensive drywall insurance plans.
Drywall insurance is a specialized liability insurance that covers the risks artisan drywall contractors face every day when they're doing their job. Generally, it covers any accidents to a third party that is a direct result of the drywall installer's work. Get a Drywall Insurance Quote Fast
Only 5 minutes of your valuable time. We can often get same day coverage.
Instant Free Quote
Drywall Insurance Cost
In comparison to many other contracting companies, drywall contracting is relatively low-risk. However, if there were no inherent risks to the job, there would be no need for a general liability policy. There are ways that insurance companies figure out how much a quote will cost, which apply for all types of contracting businesses.
Some of the more common deciding factors in policy cost for drywall companies include the following:
Number of Employees

Drywall installation isn't a walk in the park, and it can sometimes require many employees to get a job done correctly and on time. However, the more employees a company has, the higher the risk the will be of a company being held liable for an accident.

Your type of business

Although drywalling is just as labor intensive as many jobs, it is not necessarily as risky as some other contracting jobs.

Whatever your drywall company does, whether it's home improvement or commercial renovation, it is sure to play a role in how much you pay for drywall insurance.
Company location

Where your company is located also plays a role in how much you pay for insurance. For example, if you do most of your business in surrounding towns rather than the town in which you are located, your rates could go up.

This is because the extra mileage to get to and from work increases accident risk.

Accident history

Accident history shouldn't be a huge worry for companies. After all, insurance providers make a living off protecting people against injury.

However, if your company has a history of many accidents, it could cause your rates to be a little higher.
These are only some of the things Contractors Liability considers prior to providing your company with a quote for your comprehensive coverage plan. If you have any questions, you should contact us directly so that a dedicated insurance agent can help you with the specifics.
Drywall Insurance Rates And Coverage
This table displays typical rates and coverage for Drywall General Liability for $1 Million/$2 Million Policy.
| State | Coverage | Guard | Next Insurance | Liberty Mutual | Attune | Nation Wide | Tokio Marine |
| --- | --- | --- | --- | --- | --- | --- | --- |
| IL | 1M/2M | $1075 | $760 | $1051 | $990 | $1100 | $825 |
| IN | 1M/2M | $859 | $660 | $847 | $882 | $960 | $825 |
| CA | 1M/2M | $1100 | $860 | $1098 | $1100 | $1100 | $1200 |
| PA | 1M/2M | $910 | $660 | $878 | $882 | $894 | $900 |
| WA | 1M/2M | $940 | $660 | $918 | $820 | $930 | $825 |
| GA | 1M/2M | $941 | $660 | $933 | $815 | $845 | $825 |
| CO | 1M/2M | $875 | $630 | $810 | $810 | $845 | $825 |
| TX | 1M/2M | $880 | $600 | $842 | $800 | $870 | $800 |
Annual premium above includes unlimited certificates of insurance.
Rating assumes 150,000 gross revenues for Drywall/general contracting with 10% subcontractor costs.
Premium are subject to underwriting approval and financing charges may apply.
Is Drywall Insurance Required By Law?
In most states, general liability insurance is required by law prior to making any sort of bid. Some states do not require it, but most potential clients will want you to have it prior to working with them in any case.
Failure to have it could cost you a bid. To find out more about your state's requirements, contact Contractors Liability. We'll discuss the best options for coverage, as well as any legal questions you might have from there.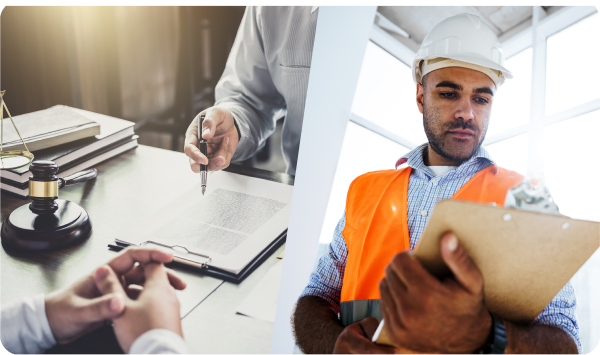 Get the right protection for the job!
Instant Free Quote
What Does Drywall Insurance Cover?
We've seen it all in our field of work, and we know that despite the familiarity of your job, accidents happen. Here are some of the injuries and accidents covered under the scope of drywall insurance, complete with examples of how related accidents might present themselves.
Injuries to the Body:

Any physical injury sustained as a direct result of work done at your site.

Example: Drywall material is left out and unsecured at a site, which causes a third party to sustain a fall-related injury.

Damages to the Property:

Any changes made to a property that was unwarranted and unchangeable.

Example: Plaster from a drywall construction site falls onto carpeting in a home and is not removed quickly enough to prevent irreversible damage.

Personal Injury:

The emotional or reputational state of a third party is damaged due to the irresponsibility of the drywall company.

Example: An incomplete drywall installation job causes a high-end business to lose some of their customers because of the unfinished look of their store.
Advertising Injury:

Any false claim or direct attack made against a third party, which might include a copyright infringement or libel suit.

Example: Your latest advertising campaign contains pictures of work done by a current employee when they worked at a rival drywall company in the past. The rival company sues in response.

Medical Payments:

Any sort of payment for physical injury caused by your work or whatever happens during the process.

Example: Poor drywall installation causes part of a wall to crumble, and hits someone on the head, causing a concussion.
Reputation Matters
Our customers trust us for great customer service and cost-effective coverage.
Frequently Asked Questions (FAQ)
The following are common questions about Drywall Insurance.
This also is dependent on state and local laws. In states where general liability insurance policies are mandatory, the worst-case scenario could be the loss of your entire company due to the financially harsh lawsuits you will most likely lose. Our solution? Find the best coverage for your company quickly with the help of Contractors Liability.
Factors that determine the initial cost of drywall payments are usually out of you and your insurance company's control. However, those factors don't need to bring you down. Working with the right insurance agents, like the ones at Contractors Liability, can save you money by finding insurance bundles that not only cover your liability but your whole company as well.
Drywall installation is a task that most people don't know how to do. So they pay people who do to get it done. So why would you turn to an insurance agency for coverage that has no experience in catering to drywall contractors when you could get coverage specific to your needs and wants? That's what Contractors Liability provides for drywall installers, as well as:
Service from only A-Rated insurance providers.
Help from licensed insurance agents at our company location, online, and over the phone.
Rates that suit your needs as well as your budget.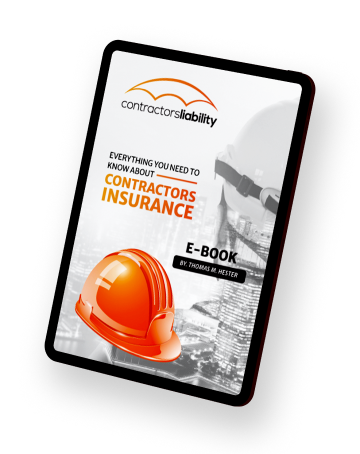 E-Book Now Available
Learn the nuts and bolts of Contractors Insurance and how to protect your staff, your business and you.
Read Now
ContractorsLiability.com is here to help with all your insurance coverage needs, including specialized plans and tailored insurance policies. All our highly trained agents can help you in English or Spanish.


At Contractors Liability we value and respect your privacy. That's why we don't sell or share your information with any third parties and we only use it for our commercial purposes.