Electrical Contractors Insurance
As an Electrician, you operate a business that is becoming more complex. With massive technological changes that have been happening the world has and will continue to be more reliant on electricity.
Your business is expected to provide a service everyone needs while also accounting for the dangers inherent in electrical systems.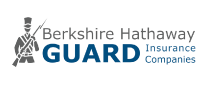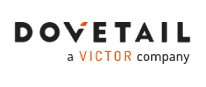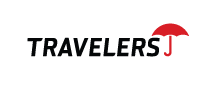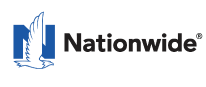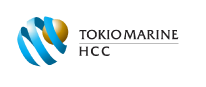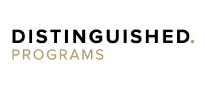 Get Fast Quote
Add details for the fastest quote

Call Us 24/7
We'll answer at any time, call us.

Customer Service
Certificate of Insurance
What Is Electrical Contractors Insurance?
Electrician's General Liability insurance covers injuries to third parties property or injuries to third parties. Additionally liability insurance is often required by state law to even work on a construction site at all. But even if it is not required you should have it.
In this litigious world, you need to have an affordable Electrical Contractor's General Liability Insurance to protect your business. It is important to keep in mind that without the proper insurance one bad day could cost you everything you worked so hard to achieve.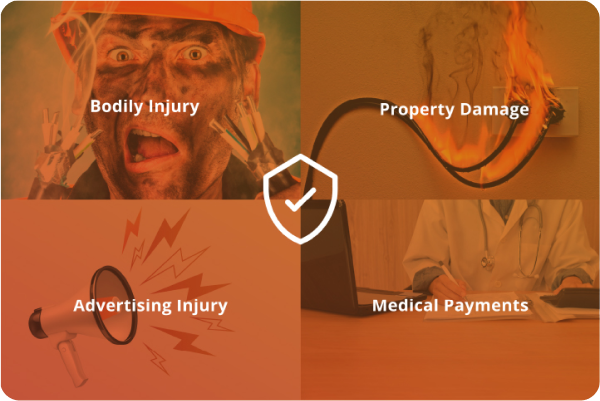 Get a Electrical contractors insurance Quote Fast
Only 5 minutes of your valuable time. We can often get same day coverage.
Instant Free Quote
Electrical Contractors Insurance Cost
There are many things that could go wrong when it comes to the installation of an electrical system. This fact alone drives electricians' insurance costs higher than other forms of contractors' liability.
However, there are many commonalities shared between electricians that provide insurance companies with a better idea of how to cover you personally.
Total Revenue

The more revenue you make the higher your premiums will be. Clearly, an electrician with $75,000 in sales is less of a risk than one with $2,000,000 in revenue.

The number of employees

The more employees you have the greater the premium.

Policy Limits

The most common limits are $1,000,000 per occurrence $2,000,000 aggregate. Some jobs might require you to have greater limits. If this is the case you will need to pay more coverage.

It is important to remember if a contract calls for you to obtain these higher limits you should pass the increased cost to the customer.
Claim history

Accidents in the electrician's trade are a great concern, as the risk of death is that much higher in the trade. For companies with impeccable safety records, this could mean a reduction in insurance rates. If you have had claims your premiums will be higher.

Where your business is located

As a general rule of thumb the more liberal the state is, the higher the insurance premiums. An electrician that does work in the 5 Burroughs of New York City can expect to pay 4 to 5 the amount on insurance the same business in Houston, Texas.
There are other things these companies consider, but the ones listed above really make an impact on your insurance premium. For more information on the ways, you can save on your electricians' insurance over time, contact us for more information.
Electrical Contractors Insurance Rates And Coverage
This table displays typical rates and coverage for Electrician's General Liability for $1 Million/$2 Million Policy.
| State | Coverage | Guard | Travelers | Liberty Mutual | Attune | Nation Wide | Tokio Marine |
| --- | --- | --- | --- | --- | --- | --- | --- |
| IL | 1M/2M | $1098 | $1318 | $1012 | $1050 | $1033 | $825 |
| IN | 1M/2M | $905 | $1120 | $802 | $913 | $856 | $925 |
| CA | 1M/2M | $1191 | $1550 | $1189 | $1150 | $1200 | $1200 |
| PA | 1M/2M | $946 | $1200 | $915 | $913 | $925 | $900 |
| WA | 1M/2M | $980 | $1050 | $941 | $900 | $940 | $825 |
| GA | 1M/2M | $965 | $1200 | $921 | $913 | $935 | $825 |
| CO | 1M/2M | $833 | $1020 | $890 | $900 | $860 | $825 |
| TX | 1M/2M | $887 | $1100 | $844 | $900 | $860 | $900 |
Annual premium above includes unlimited certificates of insurance.
Rating assumes 150,000 gross revenues for Electrician's/general contracting with 10% subcontractor costs.
Premium are subject to underwriting approval and financing charges may apply.
Does Electricians' Insurance Cover My Employees?
Electrician's insurance only covers third parties that are injured or third-party property that is damaged as a direct result of something your company did. If you want to cover your employees, it is important to have worker's compensation in the event of an accident.
Contractors Liability can help you obtain Workers Compensation alongside your affordable Electrician's Insurance General Liability Insurance policy.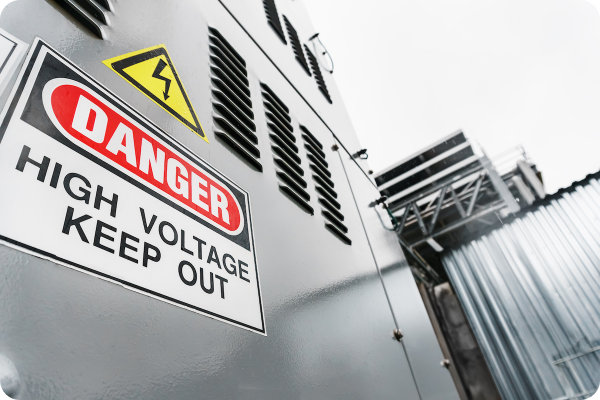 Get the right protection for the job!
Instant Free Quote
What Does Electrical Contractors Insurance Cover?
In its most basic form, it covers third parties from damage from any covered claim. These injuries can either be personal injuries to third parties or their property. It also includes the legal fees incurred in defending you against a covered claim.
Electricians deserve complete coverage as they keep their clients out of the dark. Contractors Liability is here to help with all your insurance coverage needs, including specialized plans for electricians' insurance. For more information, call us at (866) 225-1950 for a 5-minute quote.
It is also important to realize that if you are financing and cancel there generally will be no refund as there is no equity in the policy as you are still paying for it.
Here are some coverage points that may make you think twice about working without Electrician's General liability Insurance:
Injuries to the Body or Personal Injury

This includes any injury inflicted upon a third party on the site of your electrical project.

Example: An arc flash is created by an electrical unit you are working on and it causes significant burns to a client on-site.

Damages to the Property

This includes any building or surrounding area on the property that experiences physical damage as a direct result of the accident.

Example: A fire is accidentally created because of your electrical work and part of a building burns down as a result.
Insured's advertising of its goods or services

This covers you against claims of libel, slander, invasion of privacy, copyright infringement, and misappropriation of advertising ideas.

Example: You are at a job site you are overheard by a competitor saying bad things about them. They sue you for liable.

Medical Payments

This covers any sort of medical bill that is created as a direct result of your company's business.

Example: An improperly secured light fixture falls onto the head of a client after you worked on their lighting system. They sustain a concussion and must go to the Emergency Room.

As a disclaimer
This type of insurance only covers third parties. If you want to cover your employees from these types of accidents, Workers Compensation insurance is what you will need to do that.
Reputation Matters
Our customers trust us for great customer service and cost-effective coverage.
Frequently Asked Questions (FAQ)
The following are common questions about Electrical contractors Insurance.
In most states, having general liability coverage is required by law. Even if it is not you should obtain a low-cost Electrician's General Liability Insurance Policy.
You will be able to have confidence that if there is an accident you will be covered. You also have the benefit of knowing that your clients will also be protected as well.
Commercial policies are treated differently than personal lines insurance. Personal lines insurance is prorated over the life of the policy. With Commercial there is a financial penalty called a short rate.
This is incurred when the insured cancels an insurance contract prior to the expiration date of the contract. This is generally a minimum earned premium of 25% of the policy plus taxes and fees that are fully earned ie non-refundable when the policy is issued.
So if you cancel your policy 30 days after it is issued, you will be entitled to a refund but the amount will be subject to the balance of the minimum earned premium and taxes and fees.
Electricians' insurance covers you and your company should the following:
Punitive damages – otherwise known as penalties or fines against your business
Compensatory damages – any financial losses accrued in the event of a suit filed against you
General damages – intangible damages not covered under the umbrella of the other two terms.
We have a number of different options if you can not pay your entire premium upfront. There are payment plans that split the premium over 10 months with low down payments. Credit, Debit, and electronic checks are also accepted.
If you are a one-person operation with no employees the rate will generally be less than $50 per month. Obviously, the bigger your operation is the more the insurance will cost.
The answer is yes. We have companies that offer affordable Electrical Contractor'sGeneral Liability Insurance Policies for new businesses. We would only normally need a brief description of your experience in the trade.
Getting a quote is very simple. You will just be asked a few questions:
If a license is required in State you are located license number.
What percentage of your work is residential or commercial.
The percentage of your work is new construction or remodeling.
Number of employees.
Revenue of the business.
Your experience, including how long the business has been in operation.
Have you had any previous claims or losses?
If your State or Cities you work in do not require you to get a bond we can get you a Bond for around $150 per year. This will allow you to advertise that you are bonded.
These are a few other types of insurance that may be required or you should consider:
Many insurance agencies are equipped to deal with only the most basic insurance coverage, like general liability, auto insurance, and worker's compensation. But as our namesake suggests, Contractors Liability is equipped to address any insurance question for any type of business. We understand contractors and the immense risks they take when they provide their necessary services. In return, we help them find the rates and policies that work for them. We also provide the following:
The finest customized plans encompassing all the intricacies electricians face.
Licensed insurance agents that are knowledgeable.
Same-day coverage in most instances.
Coverage from A-rated insurance companies.
Ability to offer policies nationwide.
The lowest price for the best electricians' insurance coverage out of any of our competitors
Electricians deserve complete coverage as they keep their clients out of the dark. Contractors Liability is here to help with all your insurance coverage needs, including specialized plans for electricians' insurance.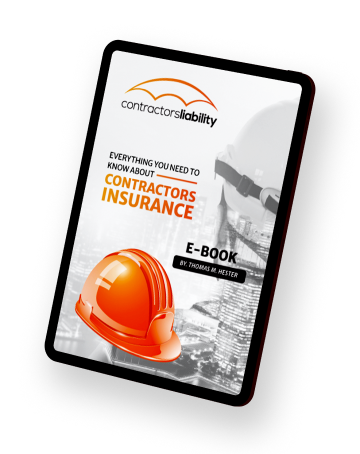 E-Book Now Available
Learn the nuts and bolts of Contractors Insurance and how to protect your staff, your business and you.
Read Now
ContractorsLiability.com is here to help with all your insurance coverage needs, including specialized plans and tailored insurance policies. All our highly trained agents can help you in English or Spanish.


At Contractors Liability we value and respect your privacy. That's why we don't sell or share your information with any third parties and we only use it for our commercial purposes.