Masonry Insurance
Masonry is an industry that's alive and well, even though it appears as if its importance as a trade faded after steel was introduced. Masons still provide the literal building blocks for modern architecture.
Modern masonry includes any services that are associated with foundations, stonework, brickwork, and so much more. It's a high-demand practice, but it also comes with a fair amount of risk.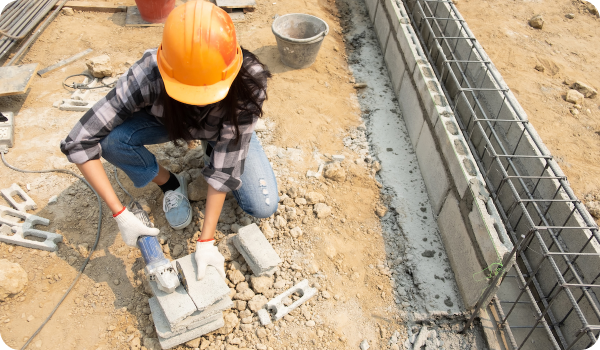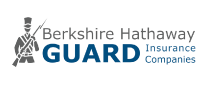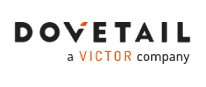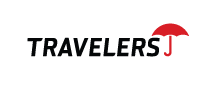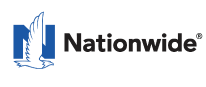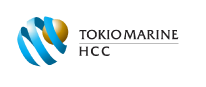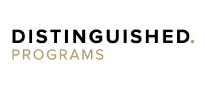 Get Fast Quote
Add details for the fastest quote

Call Us 24/7
We'll answer at any time, call us.

Customer Service
Certificate of Insurance
What Is Masonry Insurance?
Masonry insurance is a general liability policy that is designed specifically for masons. Masonry has risks that are unique to the industry, and many general liability insurance policies overlook the intricacies of the risks associated with the trade.
Stoneworkers, cement pourers, and brick layers are working with the literal foundations of livelihoods, whether they're houses or skyscrapers. Not only is it possible to do the job wrong and cause property damage, but the very nature of the job and the tools included makes the chance of bodily injury high.
Contractors Liability wants to ensure that those who are responsible for the foundations of our daily lives have coverage that matches what they provide for us. Our masonry insurance covers you in the unfortunate event of an accident on your jobsite.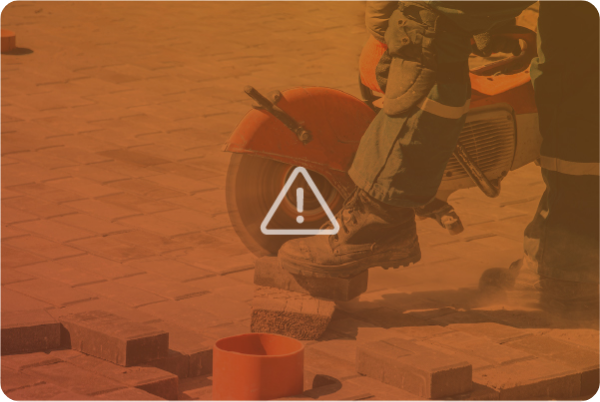 Get a Masonry Insurance Quote Fast
Only 5 minutes of your valuable time. We can often get same day coverage.
Instant Free Quote
Masonry Insurance Cost
As long as there have been houses, there have been Masons. However, as long as there have been houses, there have also been accidents. Therefore, insurance companies were created. How they determine the cost to you is based on many different factors. The most important thing to keep in mind when deciding to acquire masonry insurance is that insurance companies do not expect, nor will they demand that you have a completely clean record.
Having one or a few accidents on record is not the only determining factor in costs. Here are some of the more common determining factors.
The age of your company

Typically, customers go with the names that they know and love, as is the effects of branding. In the same way, the age of a company is one of the ways that insurance companies determine the rate of your insurance.

Just because you're a new company, it doesn't necessarily guarantee you'll be saddled with a high insurance cost. The older your company is, combined with information regarding accident, credit, and employment history are all good determining factors to how much you might pay.

Your company's accident history

Having one, two, or even more masonry accidents on record is not a sure-fire indicator of a higher rate. Even so, it is always best to keep your accident history low.

The fewer accidents there are on record, the better chance there'll be that you'll end up with a great deal on insurance.
Your Credit History

Credit does make a difference, especially for small masonry companies. Company credit, like personal credit, is determined by several factors over a long period of time, so the lower your credit is, the higher your insurance rates may be.

Your employees

Insurance providers are aware of the skill involved with masonry. They won't necessarily expect that all employees will know everything there is to know about the trade, it will consider the level of employee training, their employment history, and their length of employment with the company.

These can be positive factors toward lowering your insurance rate.
Contractors Liability, like all insurance agencies looking out for your best interests, evaluate each one of these factors (and more) to provide you with the best rate. However, if your masonry company has questions about their coverage, it is best to reach out to them prior to signing up for a policy.
Masonry Insurance Rates And Coverage
This table displays typical rates and coverage for Masonry General Liability for $1 Million/$2 Million Policy.
| State | Coverage | Guard | Next Insurance | Liberty Mutual | Attune | Nation Wide | Tokio Marine |
| --- | --- | --- | --- | --- | --- | --- | --- |
| IL | 1M/2M | $1014 | $969 | $1142 | $1099 | $1022 | $825 |
| IN | 1M/2M | $889 | $738 | $839 | $998 | $910 | $825 |
| CA | 1M/2M | $1053 | $998 | $995 | $1150 | $1040 | $1100 |
| PA | 1M/2M | $906 | $736 | $855 | $1100 | $877 | $825 |
| WA | 1M/2M | $944 | $738 | $861 | $960 | $850 | $825 |
| GA | 1M/2M | $915 | $740 | $843 | $950 | $845 | $825 |
| CO | 1M/2M | $915 | $720 | $830 | $945 | $845 | $825 |
| TX | 1M/2M | $915 | $710 | $819 | $910 | $825 | $800 |
Annual premium above includes unlimited certificates of insurance.
Rating assumes 150,000 gross revenues for Masonry contracting/general contracting with 10% subcontractor costs.
Premium are subject to underwriting approval and financing charges may apply.
What Does Masonry Insurance Cover?
Stoneworkers, cement pourers, and brick layers are working with the literal foundations of livelihoods, whether they're houses or skyscrapers. While all masons are extremely skilled at what they do, it is important that they consider the risks to third parties who may be involved during the building process.
Here are some of the more common types of injuries covered by masonry insurance, as well as examples of injuries associated with the trade.
Injuries to the Body:

Any injury made directly to the body of a third party or client at your worksite.

Example: The area around a house that is being leveled is not secured after work hours. A third party manages to enter and breaks their ankle, leaving you responsible for the medical bills.

Damages to the Property:

This includes any sort of damage directly related to completed work or units installed.

Example: Improper jacking of a house causes cracks in the walls of a house and the owners of the house are more than displeased.

Personal Injury:

This injury deals less with physical harm, but rather to the loss of reputation or image of a client based on your handiwork.

Example: The employees working on a building project build an improper foundation which creates uneven floors in a new business. This causes the business who commissioned you for work to lose its good reputation.
Advertising Injury:

Think of this as any sort of claim or action was taken against a competing company or any other company you speak out against that causes that company to lose assets.

Example: Your company uses hearsay about another company to boost up the prestige of your own company. This causes the other company to lose business and reputation credit and sues in response.

Medical Payments:

This covers the medical bills of a third party that is injured they fault of your masonry company.

Example: A homeowner trips over equipment left in the yard and sustains significant medical injuries. You are technically at fault, and therefore must pay for the injuries sustained.
Reputation Matters
Our customers trust us for great customer service and cost-effective coverage.
Frequently Asked Questions (FAQ)
The following are common questions about Masonry Insurance.
Despite state and local laws, Contractors Liability recommends that you obtain masonry insurance for two simple reasons. The first is that it is a form of general liability insurance, and most states require that you hold general contracting insurance for jobs.
Second, we know better than anyone that accidents happen, thus we want our customers to be covered when they do. Without masonry insurance, you are at risk of having to pay for accidents out of pocket – something that can threaten the livelihood of any business.
You understand how foundations are supposed to be built. They hold up the whole building, require extensive planning, and ask that their customers place trust in their ability to do their job.
Contractors Liability models our insurance policies after this; we provide the following to make sure your insurance foundation is well-formed:
Customized rates and plans that cover masonry-specific problems.
Affordable prices with the same comprehensive coverage as other plans.
A-rated insurance policies from insurance companies that you know and trust.
Licensed insurance agents that know the masonry business and are passionate about customer service.
In most states, some form of general liability insurance is necessary before being able to start on a project. Masonry insurance, which is tailored to fit specifically with a mason's needs, is a specialized form of the General Contractors insurance. A licensed insurance agent, like the ones employed by Contractors Liability, will be able to help you understand specific state laws to get the coverage you need.
To cover employees, you must have Workers Compensation – which is a separate policy than masonry insurance. However, talking to a knowledgeable insurance agent can ensure that you get the coverage you need for both third party and employee coverage. They might even be able to lump them into a package and save you money.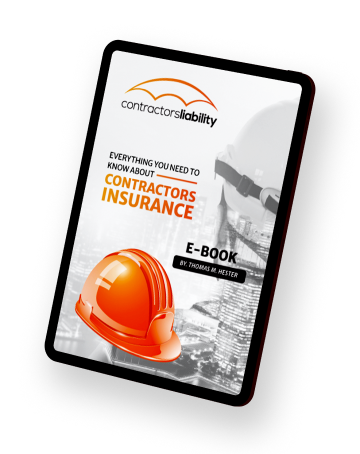 E-Book Now Available
Learn the nuts and bolts of Contractors Insurance and how to protect your staff, your business and you.
Read Now
ContractorsLiability.com is here to help with all your insurance coverage needs, including specialized plans and tailored insurance policies. All our highly trained agents can help you in English or Spanish.


At Contractors Liability we value and respect your privacy. That's why we don't sell or share your information with any third parties and we only use it for our commercial purposes.