Snow Plow Insurance
Snow is a mixed blessing. But for most of us, snow comes with expected and tedious complications: Driveways that take hours to shovel by hand. Roads that become too slippery to navigate as you normally would in your sedan. Delays in school and work. But worst of all? Potential life-threatening accidents.
We rely on people with snow plows to get us where we need to go safely in the winter. Let Contractors Liability provide you with the coverage your snow plow insurance needs to keep themselves safe and professionally responsible throughout the snow season.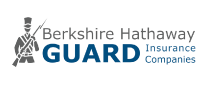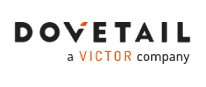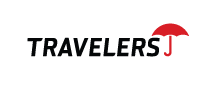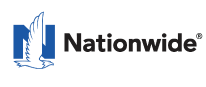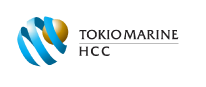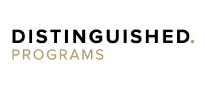 Get Fast Quote
Add details for the fastest quote

Call Us 24/7
We'll answer at any time, call us.

Customer Service
Certificate of Insurance
What Is Snow Plow Insurance?
Snow plow insurance is a form of specialized general liability insurance for snow plow companies. This type of insurance covers accidental injury inflicted upon a third party as a direct result of something your company did.
We understand that all companies try their hardest to prevent these sorts of accidents from occurring, but realistically speaking, there is always the potential for something to go wrong.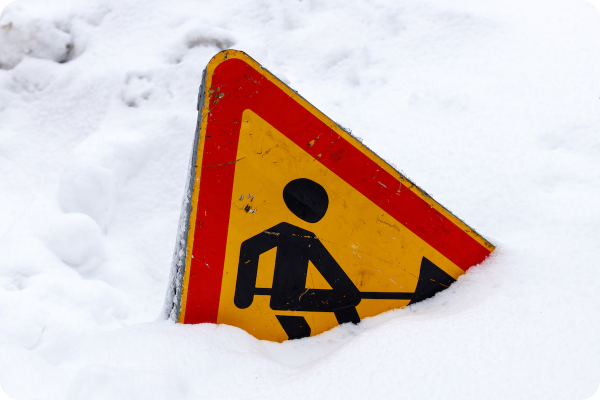 Get a Snow Plow Insurance Quote Fast
Only 5 minutes of your valuable time. We can often get same day coverage.
Instant Free Quote
Snow Plow Insurance Cost
Snow plow businesses have a lot on their plate. They work long and odd hours, and they are often the first people out on the road when storms fly. Because of the nature of their work, snow plow businesses come with a lot of inherent risk. For this reason, snow plow insurance might cost more than your typical industry-specific liability insurance. However, snow plow companies don't need to fret just yet.
There are other ways that insurance companies determine the rate of their policies. Here are a few examples:
Your Location

Where the heft of your work takes place plays a considerable role in determining the cost of your insurance. Snow plow companies that must plow vast expanses of state highways over mountain passes might have higher insurance rates than companies that plow in urban areas where snowfall is often not as extreme and roads are better maintained.

Number of Employees

If your snowplow company has more people on staff, that means there is a greater chance that someone in your fleet will be involved in an accident which damages a third party in some way.
Your Experience

Snow plowing takes both knowledge and skill to do it properly. Having experience in the field lessens the likelihood that you or one of your employees will be involved in an accident, subsequently allowing the rate of your insurance to go down.

Accident History

While most insurance companies understand that accidents happen, it doesn't mean that they'll give you a low rate if there are too many accidents under your belt. A licensed insurance agent, like the ones at Contractors Liability, will help you understand the number and type of accidents you can have on your record before it drives up the cost.
At Contractors Liability, we like to get to know you prior to setting your policy up. Understanding your company helps us a great deal when you want to get on the road safely. With your insurance worries on the back burner, you can do what you do best – getting everyone else out on the road and keeping the winter months manageable.
What does it cover?
General liability insurance is made for such situations, and that's the type of insurance that Contractors Liability has to offer. Here are some examples of what could go wrong when it comes to running and owning a snowplow business, as well as some of the things covered by snow plow insurance.
Injuries to the Body:

Any sort of physical injury that is a direct result of something the company did.

Example: A snow drift from the plow knocks a pedestrian over in passing and causes them physical harm.

Damages to the Property:

Permanent and unintentional transformation of the property.

Example: Your plow accidentally hits a client's front porch, causing hundreds of dollars' worth in damage.

Personal Injury:

This refers to any injury done directly to the client and/or a third party that is not physical.

Example: You criticize a rival company to a client using unsubstantiated gossip. That client spreads the word to their friends, causes your rival an undeserved loss of business and reputation.
Advertising Injury:

Any time your company creates an advertisement campaign that causes harm to a third party, intentionally or otherwise.

Example: An advertisement casts a rival company in a not-so-great light and causes them to lose business.

Medical Payments:

Any time a third party sustains injury as a direct result of something your company does and their medical bills must be paid.

Example: Your plow hits a passing car, injuring a few people inside. Their medical payments are covered.
Frequently Asked Questions (FAQ)
The following are common questions about Snow Plow Insurance.
Most factors that determine costs cannot be altered and are out of the hands of both you and your insurance agent. However, working with a dedicated insurance agent will allow you to customize a plan that works for your needs and your budget. So don't wait, get started with Contractors Liability today.
Don't get snowed in with too much concern over how to protect your business from the potential accident or mistake.
Contractors Liability understands that your employees are your livelihood and that you want to protect them. To do that, you will need a Workers Compensation insurance package, because general liability only covers third parties unassociated with your business. With the help of the knowledgeable agents at Contractors Liability, we can work with you as we create a combination package that will cover both third parties and your employees.
Most general contracting companies, including snowplow contractors, have some form of general liability insurance because it is a requirement in most states. It is not a requirement in each and every state, but it should be considered regardless, due to the risky nature of snow plowing.
Risks are quite peculiar – every job has them, but no two risks are exactly alike. Contractors Liability strives to get your company the most complete coverage possible with plans that take the unique aspect of your company's industry into account. As well as this approach, we provide:
Affordable snow plow insurance rates from A-rated insurance providers.
A customer satisfaction guarantee.
Licensed insurance agents on call, who make it their business to get you the best rates.
Coverage packages specific to snow plow companies.
Reputation Matters
Our customers trust us for great customer service and cost-effective coverage.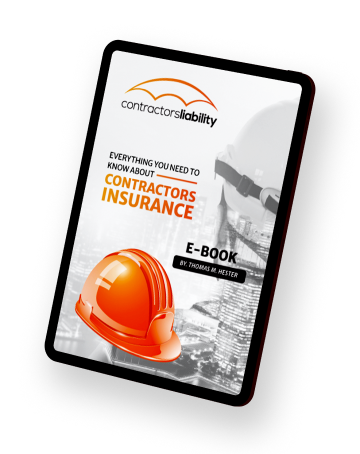 E-Book Now Available
Learn the nuts and bolts of Contractors Insurance and how to protect your staff, your business and you.
Read Now
ContractorsLiability.com is here to help with all your insurance coverage needs, including specialized plans and tailored insurance policies. All our highly trained agents can help you in English or Spanish.


At Contractors Liability we value and respect your privacy. That's why we don't sell or share your information with any third parties and we only use it for our commercial purposes.