General Liability Insurance
General Liability Insurance is the best option when it comes to covering your business, your assets, and yourself. This is especially true when you are in business for yourself.
This insurance coverage is mandatory in most states, but there is no reason to pay high rates. You are in good hands: General Liability Insurance is one of the things that ContractorsLiability.com does best.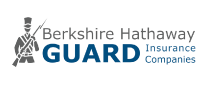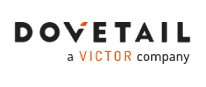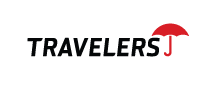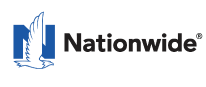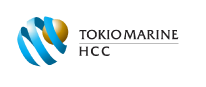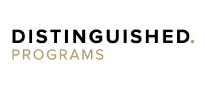 Get Fast Quote
Add details for the fastest quote

Call Us 24/7
We'll answer at any time, call us.

Customer Service
Certificate of Insurance
What is General Liability Insurance?
General Liability Insurance covers contractors against claims made by their client or third parties. This is for any damage that may have been caused by the contractor or their employees.
Most Contractors are conscientious about safety and their reputation. You usually will (and must) do anything within your power to protect your clients and third parties accidents on your job site.
However, no matter how careful you are, accidents happen. That is the reason why General Liability Insurance exists.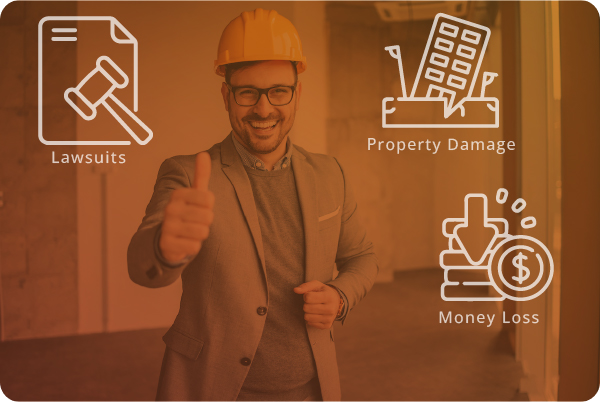 Get Your Free General Liability Insurance Quote Below:
You can fill out the online quote form below to get an instant quote or call (855) 340-1099 to talk to an agent now.
What Does General Liability Insurance Cover?
This Policy will protect your business if someone sues you for causing property damage or bodily injury. One often overlooked benefit is that if your business is sued for a covered claim, the policy will cover the costs of your defense, ie attorney's fees and related defense costs.
Here are some of the types of damage that you are covered by General Liability Insurance and some examples of when you might encounter these types of damages:
Bodily Injury

This protects against certain claims alleging financial loss due to bodily injury arising out of your business operations or products.

Example: You are installing new flooring in a building and someone entering the building trips over a box of tiles that is left out and is injured.

Property Damage

This covers property damage to your clients property or a third parties property.

Example: One of your employee's is installing a new garage door and it collapses damaging a vehicle stored in the garage.

Advertising Mistakes

Helps protect your business from claims if others allege you infringed on their copyrights when advertising goods, products, or services in your advertising campaigns, social media or websites.

Example: you use the brand name of a product that you install after talking to the company representative over the phone. You are unaware that they require a written authorization to use their name brand on any media not provided by them. This is a common mistake.
Harm to Reputation

Helps protect your business against certain claims of false arrest, malicious prosecution, libel, slander, wrongful eviction, violation of the right of privacy and more. For instance, you use pictures of a client's house in your promotional materials without their consent. If they sue your business, you have coverage.

Medical Payments

Helps cover medical costs if someone is injured on your business premises and needs medical treatment. For instance, a client comes to your office to go over some designs. They fall down the stairs, injuring themselves.

Damage to Premises Rented to You

Helps protect your business against certain claims for damage to premises rented to you due to certain types of loss.

Example: you operate a roofing company out of a building you rent. One evening one of the propane tanks you use for torch down roofing is not completely turned off. The vehicle is parked in the garage and the leaking propane causes a fire.
What's Not Covered By General Liability Insurance
It is important to know what isn't covered by a General Liability Policy and what you should do about it. Here are some situations that would not be protected by Contractors General liability insurance coverage.
Employee Injury

Is covered by Workers Compensation Say you operate a painting business and an employee falls off a ladder while painting the side of a house, breaking his arm. This is not covered

Professional Mistakes

Are covered by Errors and Omissions Insurance (also called Professional Liability Insurance). This is important coverage for mishaps that may occur as a result of your recommendations in the course of business.

Auto-related Coverage

Is covered by Commercial auto. You need to obtain a separate auto policy to cover the vehicles used in your business.
Punitive Damages

General Liability Insurance policies normally do not pay for punitive damages resulting from a lawsuit.

Intentional Acts

General liability insurance does not cover damages or injuries resulting from intentional acts. For instance if an employee gets mad at customer and throws bricks through a window. Your liability coverage would not cover the damages.

Your Work

Referred to as the "workmanship or Warranty" exclusion. For instance,you paint a house and a few months later the paint peels off because you used the wrong primer.
Common Factors That Affects Your General Liability Insurance Cost
There are common factors that insurance companies use to determine insurance costs. These are:
The type of work being performed.
The amount of revenue of the company.
The number of employees.
The amount of coverage requested.
The prior claims history of your business.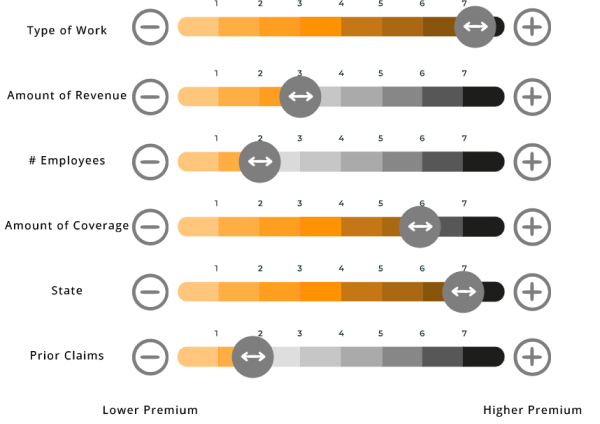 Reputation Matters
Our customers trust us for great customer service and cost-effective coverage.
General Liability Ocurrency Policies Vs Claim-Made Policy
There are two types of General Liability policies:
Occurrence policies

Where the event must take place during a set period. This means if a covered claim occurred during the time the policy was in force you will have coverage even if the claim is made after the policy is expired. This is the type of coverage you should have.

Claims-made policy

On the other hand only covers claims made while the policy is in force including any extended reporting period that might be granted. If a claim is made after the policy expires you will not have any coverage even though the claim would have been covered if the policy was in force.

For example A covered claim happens on 10/31/2020. Your General Liability Insurance policy expires 12/31/2020 and you do not renew the policy. As an example, if a claim for the loss on 10/31/2020 is made on 3/1/2021 and you have an Occurrence policy, you will have coverage. This is since the occurrence was in the policy period. If you have a claim made policy you will have no coverage since the claim was made after the policy expired.
Once you have obtained a General Contractors General Liability Insurance Policy you can easily add other companies or individuals you do work for to your general liability insurance policy as an "additional insured."
General Liability Additional Insureds
Once you have purchased a General Contractors General Liability Insurance policy different people or companies may ask you to have them named as additional insured's on your policy.
The most common requests are from clients who you are doing work for, Cities that you are working in, and landlords to make sure you have coverage as required by any lease you may have. If you will anticipate you will need a number of Certificates of Insurance to be issued you should consider adding a blanket additional insured endorsement to your policy.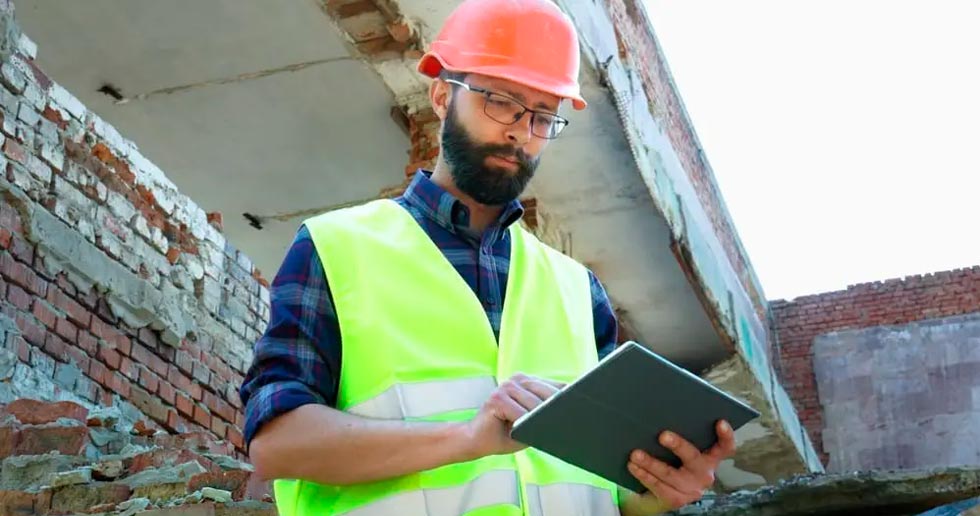 This is sometimes included in policies or there maybe an additional charge for this endorsement. The blanket additional insured allows you to add as many clients as you need to your General liability Insurance Policy.
It also offers coverage as long as you have a contractual relationship with a client whether or not a certificate is issued specifically to them. This is especially important if you deal with a large number of certificate request as the chances of making a mistake is great. With the blanket endorsement you are covered.
Is the cheapest General Liability Insurance for contractors always the best?
The cheapest General Liability Insurance for contractors can be perfect for your needs and your wallet. There is no reason to purchase expensive policies or ones that are not suitable to your needs, preferences, and budget. However, focusing exclusively on price could be an unnecessary risk because it may not offer the right coverage. You need to ensure that you're getting a reasonable rate in keeping with industry norms and one that's most suitable for your unique requirements.
Types of Additional Insured for General Liability Insurance Policies
The most common types of additional insured forms are listed below. They are reference by their ACORD form number. The acronym "ACORD" stands for Association for Cooperative Operations Research and Development. These are standard insurance forms used in the insurance industry:
ACORD form CG 2010 revised 4/13:

This is the most common form. Under this, the additional insured is not covered for their sole negligence. The insured must be liable in whole or in part before there is any coverage. This covers only ongoing operations. Once the work is complete this endorsement terminates. The project is also required to be named for coverage.

ACORD form CG 2037 revised 4/13:

The CG 2037contains the same limitations and conditions as the CG2010. It differs in that this endorsement insures the additional insured for completed operations of the contractor and not ongoing operations. This endorsement supplements the CG2010. As a result, if an additional insured requires additional insured status for the project, the contractor will need both the CG2010 and the CG2037 endorsements in order to comply.

ACORD form CG 2033 revised 4/13:

The CG 2033 is the blanket additional insured form and is similar to the CG 2010. It only covers on going operations and requires that the insured be liable in whole or part for the loss before there is any coverage.

ACORD form CG 2038 revised 4/13:

The main distinction between the CG 2033 and the CG 2038 is that the CG 2038 provides coverage for upstream parties. Upstream parties are the entities or individuals above the level where an entity is contracting. Whereas the CG 2033 only provides additional insured status where there is a direct written contract, the CG 2038 extends coverage to "any other person or organization you are required to add as an additional insured under the contract or agreement." Again if you need coverage for completed operations you need a separate endorsement to cover that.

Working With Independent Contractors And Subcontractors

What does 1099 mean?

It actually is very simple a 1099 is an IRS form that businesses pay non employee compensation to any third party. This by definition makes anyone who receives money that is classified as 1099 income not an employee of the party issuing the 1099. However, just saying someone is a 1099 and not an employee does not make it so.

If to the IRS it walks like a duck and quacks like a duck even if you call it a chicken, they can reclassify the payee 1099 as a W-2 employee. This can result in massive tax liability. So why do contractors try to get away with this? Well, there are 2 main reasons. First if a worker is 1099, the contractor is not responsible for paying employment taxes as they would with a W-2 employee.

The second reason is that for worker's compensation insurance any money paid on a 1099 is not considered payroll thereby reducing Worker's Compensation costs. If a contractor is working with Independent Contractors and Subcontractors they must get certificates of insurance from these workers. If they fail to get a certificate they will be treated as uninsured subcontractors on the General Contractors General Liability Insurance Policy.

As a result, any amount paid will be added back to your income for premium purposes. The same goes for Worker's Compensation Insurance. Also with Worker's Compensation if someone you 1099 is injured there is a good chance a smart lawyer may make the claim that the injured party was actually an employee. If the court rules they were you could be on the hook for a lot of money.

Working With Subcontractors And The CG 22 94 Endorsement

In the last few years, insurance carriers are regularly adding the CG 22 94 endorsements to the commercial general liability policy to exclude losses arising out of subcontractor-caused damage to a contractor's work. The theory behind the CG 22 94 endorsements is that the damage caused by a subcontractor's work should be the responsibility of the General Contractor as a business loss and not a loss covered by the General Contractors General Liability Insurance Policy.

A number of General Liability carriers that insure home builders and remodelers have added this exclusion. As a result, this exclusion results in a substantial reduction in coverage as compared to prior policies.

What Can I Do About CG 22 94 Endorsement?

There are a number of options you have available to you to get around this exclusion:

Many companies offer the option to buy back the coverage. However, the buy-back premiums vary greatly. In a few states, coverage is not available.
Find a carrier that policies do not contain this endorsement, remember the premium will be more.

4 Great Reasons to Choose Contractors Liability

Along with our customer satisfaction guarantee, we:

Work with A-rated insurance companies, to get you service that you can trust
Provide you with customer service, tailored to your needs from a licensed insurance agent
Create a customized General liability insurancepolicy that fits with your needs
Provide you with the lowest price for the best coverage out of any of our competitors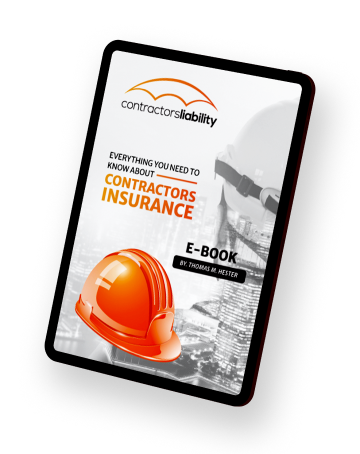 E-Book Now Available
Learn the nuts and bolts of Contractors Insurance and how to protect your staff, your business and you.
Read Now
ContractorsLiability.com is here to help with all your insurance coverage needs, including specialized plans and tailored insurance policies. All our highly trained agents can help you in English or Spanish.


At Contractors Liability we value and respect your privacy. That's why we don't sell or share your information with any third parties and we only use it for our commercial purposes.