Arizona Contractor Insurance
The Insurance You Need Fast, Cheap & Easy!
From Arizona Workers' Compensation Insurance to General Liability, Commercial Auto Insurance More We Are Your Easy & Stress Free Construction Insurance Provider in Arizona State!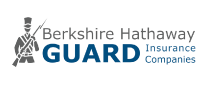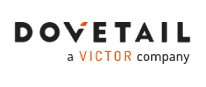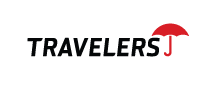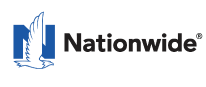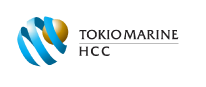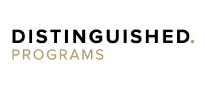 Business Insurance for Contractors in Arizona
As a contractor in Arizona, it is important to have the proper insurance coverage to protect yourself and your business. Contractor insurance can help cover the costs of damages or injuries that may occur on the job and provide liability protection in the event of a lawsuit.
General Liability Insurance For Contractors in Arizona
General liability insurance is an essential type of insurance for contractors in Arizona. It provides coverage for bodily injury, property damage, and personal and advertising injury that may occur due to your business operations. This insurance can help cover the costs of medical expenses, legal fees, and damages if a client or a third party sues you.
Workers' Compensation Insurance For Contractors in Arizona
For businesses with at least one employee, workers' compensation insurance is required by law in Arizona. It provides medical and financial benefits to employees injured on the job, regardless of who is at fault. You are responsible for providing this insurance for your employees, even working as an independent contractor. This includes covering medical expenses related to the injury, lost wages, and any other benefits to which the employee may be entitled under workers' compensation laws.
Commercial Auto Insurance For Contractors in Arizona
If you use a vehicle for business purposes, it is important to have commercial auto insurance to protect yourself in an accident. This insurance covers damages to your vehicle and any injuries or damages you may cause to others while driving for business. It is important to note that personal auto insurance policies do not provide coverage for business use, so it is essential to have a separate commercial policy in place.
Builder's Risk Insurance For Contractors in Arizona
Effectively, a builder's risk insurance is a type of property insurance that covers the time the building is still being built. Although property owners can obtain such a policy, it is more typical that they require contractors to do so.
The main coverage areas include injuries brought on by fires and hailstorms. Additionally, you'll typically be protected against damage by vehicles or aircraft colliding with the structure and theft and vandalism (but not by your personnel). Policies are frequently set at a certain percentage of the overall building expenditure to ensure acceptable coverage levels. The duration of the policy must be considered because it normally forbids repeatedly extending the construction schedule.
It's critical to understand what builder's risk insurance excludes. It will only cover specific heightened hazards like flooding on a coastal building or earthquakes close to a fault line if it is indicated clearly. Additionally, it does not provide coverage for employee injuries, so you will still need any workers' compensation insurance mandated by law.
Get in touch with us immediately for a builder's risk insurance price.
Inland Marine Insurance For Contractors in Arizona
Don't let the name mislead you. Lakes and rivers are unrelated to inland marine insurance. Instead, it covers risks relating to property, property, and equipment that are either stored by a third party or in transit (including by road or rail).
Since many commercial property insurance policies only cover products or equipment on your company's actual property, inland marine insurance is crucial.
Although delivering pricey items to customers or retail establishments is how inland marine insurance is most often connected, it can also cover expensive display equipment and demo models you bring to trade shows. For businesses like repair shops, some plans even cover equipment belonging to third parties housed on your company's property.
Insurance for inland shipping is frequently tailored to your requirements. We can offer professional guidance if and when your company requires it.
Commercial Umbrella Insurance For Contractors in Arizona
Umbrella insurance is a type of insurance that provides additional liability coverage above and beyond the limits of your other insurance policies. This coverage can help protect you from claims or lawsuits exceeding your other policies' limits.
ACORD Certificates For Contractors in Arizona
An ACORD insurance certificate, also known as a certificate of insurance (COI), is a one-page document that attests to your possession of liability insurance. It serves as an overview of the key components of your liability insurance policy, assuring your clients and business partners that your company is safeguarded against common mishaps. Your insurance company will be able to offer you a certificate of liability insurance for the various levels of coverage.
Get an ACORD certificate of insurance to give you and your clients legal peace of mind. When a consumer requests this certificate, make sure you can always deliver it. Obtaining an ACORD certificate is preferable if you can, even though the document you offer as proof of insurance doesn't have to be ACORD-certified to be accepted. Due to their security and widespread acceptance, ACORD certificates are used by almost all insurance companies in the nation. There is no justification for you not to have one.
Some specific examples of situations where general liability insurance may be helpful for contractors in Alabama include:
Business Insurance for Contractors in Arizona
There are several reasons why Arizona contractors need the right insurance coverage. First and foremost, insurance can help protect your business and personal assets in an accident or lawsuit. Without insurance, you may be personally responsible for covering the costs of damages or injuries on the job, which could result in financial ruin.
Insurance can also help protect your reputation as a contractor. If you are sued or found to be liable for damages, it can damage your reputation and make it difficult to secure future contracts. Proper insurance coverage can show clients that you take the necessary precautions to protect yourself and your business. Insurance can provide peace of mind for you and your employees. Knowing that you are protected in an accident or lawsuit can help you focus on your work and provide a safer work environment for your employees.
Arizona contractors need the right insurance coverage to protect their businesses and personal assets. This includes general liability insurance, workers' compensation insurance, commercial auto insurance, professional liability insurance, and equipment and tool insurance. Without the proper insurance, contractors may be at risk for financial losses and damage to their reputations.
Contractors in Arizona need to have the appropriate insurance coverage to protect themselves and their businesses. Many types of insurance are available, and it is important to carefully review the options and determine which ones are most appropriate for your specific needs. By working with a licensed insurance agent or broker, you can ensure that you have the coverage you need to protect your business and assets.
If you want to get the best coverage now, from the best carriers and at the lowest price, call us at (866) 225-1950 or click for a free quote. We can assist you and answer all your questions 24/7!
Your Insurance Questions Answered For Contractors in Arizona
Get answers to your most common questions from Contractors Liability
For General Liability Insurance in Arizona you need $1,000,000 per occurrence and $2,000,000 aggregate almost 100% of the time. 99% of all General Liability policies we sell in Arizona are $1,000,000/$2,000,000.
For Commercial Auto Insurance in Arizona you need $1,000,000 CSL meaning $1,000,000 Combined Single Limit for Bodily Injury and Property Damage to the other party combined. To protect your Arizona vehicle you need to have Comprehensive and collision coverage. Commercial Auto Collision Insurance in Arizona covers any collision and Comprehensive Commercial Auto Insurance covers anything but collision.
For Workers Compensation Insurance in Arizona you need $500,000/$500,000/$500,000 in general. This covers your workers in the event of a claim where the owner is liable up to $500,000. In 99% of cases the owner is not liable and coverage for workers compensation is unlimited.
Reputation Matters
Our customers trust us for great customer service and cost-effective coverage.