California Contractors Insurance
The Insurance You Need Fast, Cheap & Easy!
From California Workers' Compensation Insurance to General Liability, Commercial Auto Insurance More We Are Your Easy & Stress Free Construction Insurance Provider in California!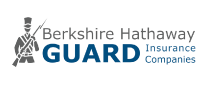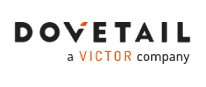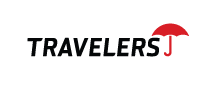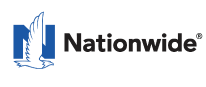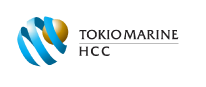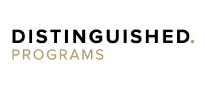 Business Insurance for Contractors in California
Contractor's insurance is mandatory in California for tradespeople. They all need it from carpenters to concrete contractors, electricians, excavators, general contractors, handypersons, plumbers, and roofers.
Having your insurance is a must if you are a contractor or subcontractor. You should not assume that the main contractor's insurance will cover you. You should only rely on a policy if it has your name on it.
You will be issued a certificate of insurance (COI) to demonstrate enough coverage before you are awarded a contract. Businesses tend to favor contractors and subcontractors with this certification. The policyholder's name, the kind of coverage, the policy limits (<$2M), the effective date, and any other pertinent information are displayed on a certificate of insurance.
Since each form of insurance only applies in certain circumstances, most contractors have numerous policies. To be sure that you and your company are protected from any glitch that can arise, listed below are seven essential ones worth getting.

Are you a Roofer in California?
Learn about the tailored policies for your roofing business here
General Liability Insurance For Contractors in California
California general liability insurance is the most fundamental type of contractor's insurance. California mandates that a wide range of professions have this insurance.
One of the worries that contractors have is the possibility of an accident on the construction site. Because, to be honest, accidents do occur; hence, insurance is crucial. While workers' compensation insurance covers accidents to employees, general liability insurance covers bodily harm you inflict on clients and other non-employees.
General Liability insurance safeguards you in case of an accident or property damage after completing a project. An illustration would be if a deck was built a year ago and collapsed, injuring people. General liability insurance will cover the medical bills and other property restoration expenses.
Contact us now for the best, cheapest, and quickest estimate chosen by 90% of California contractors.
Workers' Compensation Insurance For Contractors in California
Even the most seasoned construction workers risk a major accident due to working in high-rise buildings, carrying massive materials, and being hurt by heavy equipment.
When one of your workers incurs a severe injury and needs time away for extensive medical attention, they not only lose out on the pay for the shifts they miss, but their medical debt also increases. Workers' compensation insurance comes in handy in this situation.
Your employee can file a claim for their injuries under workers' compensation or "workman's comp" and get reimbursed for lost income, medical expenses brought on by the damage, and future medical treatment. With this kind of insurance, you can be sure your employees get what they deserve while they're out of work for treatment.
Commercial Auto Insurance For Contractors in California
This commercial insurance plan covers any cars owned or utilized by your company. It safeguards your company against any harm brought on by accidents.
Commercial vehicle insurance offers California two physical damage coverage options: comprehensive loss and collision loss. Collision loss covers damage from motor accidents, but damage from theft, the elements, and any other source is covered by comprehensive loss.
Commercial auto insurance contains two kinds of liability coverage and physical damage coverage. Damage to someone else's property as a result of an accident you caused is covered under property damage coverage. For injuries sustained after an accident for which you were at fault, you would need bodily injury insurance.
Builder's Risk Insurance For Contractors in California
This particular kind of insurance covers ongoing construction. In California, builders' risk insurance is a crucial protection that guarantees a structure is shielded from harm brought on by lightning, explosions, fire, hail, vandalism, theft, and acts of God (major weather events, etc.)
The builder's risk insurance extends beyond the contractor. It should cover everyone with a financial interest in the building project. This comprises the landlord, the lender, the general contractor, the architects, and the subcontractors.
Builder's Risk insurance covers costs except for the construction, excluding property damage. You may add coverage extensions that can defend scaffolding, building forms, and the removal and disposal of the debris after a loss.
Inland Marine Insurance For Contractors in California
Water has nothing to do with California Inland Marine Insurance. Items temporarily stored elsewhere or carried by land (such as rail or truck) are protected by this policy. When it comes to inland maritime losses, cargo theft and collisions are usually the major culprits.
If you are shipping valuable products, it's expedient to have this protection. Photography gear, computers (including servers and laptops), building supplies, medical and scientific instruments, and communications and networking gear are just some things that can be insured that aren't covered by a standard property policy.
As a contractor in California, you need inland marine insurance. Though many businesses have replacement policies for misplaced, stolen, or destroyed items, this is only sometimes the case. But with the help of inland marine insurance, you can be confident that your goods are protected from loss or damage during shipment.
Commercial Umbrella Insurance For Contractors in California
When the total cost of a claim exceeds the coverage provided by a company's primary liability insurance policies, the business can turn to commercial umbrella insurance for protection. Without California commercial umbrella insurance, the cost of any damages above the limits of your primary liability policies would come out of your pocket. A company's financial stability might be jeopardized as a result of this.
California commercial umbrella insurance is a secondary policy that helps cover the costs of claims made against your company or its workers outside your primary insurance's limits. However, excess liability insurance differs in that it only provides coverage up to a certain level. In the business world, it's common to have an "umbrella" policy that covers other smaller plans.
ACORD Certificates For Contractors in California
A common misconception is that ACORD is an insurance firm or even a sort of insurance. It's neither.
The Association for Cooperative Operations Research and Development (ACORD) is a worldwide nonprofit organization founded in the 1970s by a collection of corporations that thought the insurance market required a mechanism of standardizing forms. In the past, when different insurance companies used different policy types, it took a lot of work for agents, brokers, and policyholders to understand their coverage.
To implement standards and reduce chaos, the insurance sector permitted ACORD to design forms that everybody would use, leading to the creation of the ACORD insurance policy document. The group produced industry guidelines for data collection and utilization that have become industry norms accepted by hundreds of insurers globally, including approximately 90% of property and liability insurers in California.
You become a certificate holder when you apply for a California certificate of insurance. Usually, a contractor's COI contains the name and contact information of both the certificate holder and their insurer. This COI meets the ACORD standard, and both terms can be used interchangeably.
In just 10 minutes, you can begin a quotation, alter your preferences, and get your certificate of insurance online.
Business Insurance for Contractors in California
If you're a contractor in the "Land where all dreams become a reality," you'd better have insurance that protects you from lawsuits. If you renew your insurance coverage on time, you will avoid leaving yourself and your company vulnerable to massive losses.
In addition, if you are caught running a company as a contractor without carrying the bare minimum amount of insurance required by law, you might face fines and other penalties at the state and local levels. The owners or operators of the hiring firm might also face criminal prosecution and liabilities.
Contractors Liability has been serving the construction industry in California for years, providing them with comprehensive yet reasonably priced contractor insurance.
If you want to get the best coverage now, from the best carriers and at the lowest price, call us at (866) 225-1950 or click for a free quote. We can assist you and answer all your questions 24/7!
Your Insurance Questions Answered For Contractors in California
Get answers to your most common questions from Contractors Liability
For General Liability Insurance in California you need $1,000,000 per occurrence and $2,000,000 aggregate almost 100% of the time. 99% of all General Liability policies we sell in California are $1,000,000/$2,000,000.
For Commercial Auto Insurance in California you need $1,000,000 CSL meaning $1,000,000 Combined Single Limit for Bodily Injury and Property Damage to the other party combined. To protect your California vehicle, you need comprehensive collision coverage. Commercial Auto Collision Insurance in California covers any collision, and Comprehensive Commercial Auto Insurance covers anything but collision.
For Worker's Compensation Insurance in California you need $500,000/$500,000/$500,000 in general. This covers your workers in a claim where the owner is liable up to $500,000. In 99% of cases the owner is not liable and coverage for workers compensation is unlimited.
Reputation Matters
Our customers trust us for great customer service and cost-effective coverage.