New Jersey Contractor Insurance
The Insurance You Need Fast, Cheap & Easy!
From New Jersey Workers' Compensation Insurance to General Liability, Commercial Auto Insurance More We Are Your Easy & Stress Free Construction Insurance Provider in New Jersey State!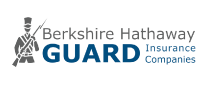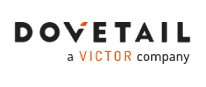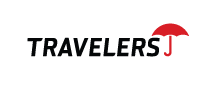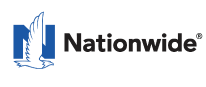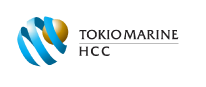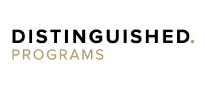 Business Insurance for Contractors in New Jersey
As a contractor in New Jersey, it's crucial to have the right insurance coverage to protect your business from risks and accidents that may occur during work. Our firm specializes in providing contractors with the appropriate insurance policies to meet their unique needs.
When selecting contractor insurance, it's important to consider factors such as the size and scope of your projects, the number of employees, and the materials and equipment used. Our team of knowledgeable insurance agents can help you assess your risks and determine the right coverage for your business.
We offer a range of insurance coverage options, including general liability, workers' compensation, commercial auto, equipment, builders risk, and professional liability insurance. Additionally, we offer business owner's policies and umbrella insurance to provide additional protection for your business.
If you want to get the best coverage now, from the best carriers and at the lowest price, call us at (866) 225-1950 or click for a free quote. We can assist you and answer all your questions 24/7!
General Liability Insurance for Contractors in New Jersey
This type of insurance covers claims of injury or damage that may occur on the job site. It includes protection for medical expenses, legal fees, and property damage. For example, if a client trips and falls on your job site, general liability insurance would cover their medical expenses and any legal fees resulting from a lawsuit. It also covers damage to third-party property, such as if a piece of equipment accidentally damages a neighbor's fence.
Workers' Compensation Insurance for Contractors in New Jersey
Workers' compensation insurance covers their medical expenses and lost wages if an employee is injured. It is required by law in New Jersey for businesses with employees. This insurance protects both the employee and the business, as it covers the cost of medical treatment and lost wages for the employee and protects the business from lawsuits.
Commercial Auto Insurance for Contractors in New Jersey
If you or your employees use vehicles for business purposes, commercial auto insurance is necessary to cover any accidents or damages that may occur. This includes both company-owned vehicles and personal vehicles used for business purposes. Commercial auto insurance typically provides higher coverage limits and includes protection for business-related accidents and damages.
As state law requires a minimum liability limit of $15,000 per person, $30,000 per accident for physical injury, and $5,000 for property damage (i.e., 15/30/5) in all commercial auto plans. Because it pays more than a third party's PIP coverage, this is known as residual bodily injury and property damage (RBI-PD) in New Jersey.
Builder's Risk Insurance for Contractors in New Jersey
This specific insurance covers construction that is still being done. Builders' risk insurance is a vital safeguard in New Jersey that ensures a building is protected from damage caused by lightning, explosions, fire, hail, vandalism, theft, and acts of God (major weather events, etc.)
Beyond the contractor, the builder's risk insurance covers other parties. Everyone with a financial stake in the construction project should be covered by it. The landlord, the lender, the general contractor, the architects, and the subcontractors are included in this group.
Building expenditures are not included under the Builder's Risk insurance, nor is property damage. Extensions to your coverage that can protect scaffolding, building forms, and the collection and disposal of debris following a loss are options.
Inland Marine Insurance for Contractors in New Jersey
New Jersey Inland Marine Insurance is unrelated to water in any way. This coverage applies to goods temporarily kept elsewhere or transported by land (such as rail or truck). Theft and crashes are the most common causes of inland maritime losses.
Having inland marine insurance is a requirement for New Jersey contractors. Some companies have replacement procedures in case of lost, stolen, or destroyed merchandise, although this is only sometimes the case. However, with inland marine insurance, you can be assured that your items will be safeguarded against loss or damage.
Commercial Umbrella Insurance for Contractors in New Jersey
The possibilities for litigation settlements are virtually endless. The standard policy limit on most general liability and business auto insurance plans is $1 million. This might sound like a lot of money, but if the matter needs to go to court, the legal costs might soon go above this cap, leaving little for the settlement itself.
This insurance provides additional liability coverage above and beyond your other insurance policies. It is often used to provide additional protection for businesses with high liability risks.
It is important to note that insurance policies have different coverage limits and exclusions. It is important to carefully review the terms and conditions of any insurance policy to ensure that it meets the needs of your business. Working with a knowledgeable insurance agent can help you understand the different coverage options and select the right insurance for your business.
A commercial umbrella insurance policy will extend your coverage for a reasonably priced premium. Commercial Umbrella Insurance Policies cover general liability, commercial auto, worker's compensation, liquor liability, and cyber liability.
ACORD Certificates for Contractors in New Jersey
A liability insurance certificate in New Jersey is a formal document that certifies that the company has valid liability insurance that is recognized by the law. Details on the insurance coverages and the policies issued by the insurance provider are typically included in this one-page document. This contains the insurer's name, its limits, and broker information.
The liability insurance certificate is typically requested from tenants and government licensing bodies. When entering into contracts with other companies as evidence that should something go wrong on your part, they would be adequately paid.
Your Insurance Questions Answered for Contractors in New Jersey
Get answers to your most common questions from Contractors Liability
For General Liability Insurance in New Jersey you need $1,000,000 per occurrence and $2,000,000 aggregate almost 100% of the time. 99% of all General Liability policies we sell in New Jersey are $1,000,000/$2,000,000.
For Commercial Auto Insurance in New Jersey you need $1,000,000 CSL meaning $1,000,000 Combined Single Limit for Bodily Injury and Property Damage to the other party combined. To protect your New Jersey vehicle you need to have Comprehensive and collision coverage. Commercial Auto Collision Insurance in New Jersey covers any collision and Comprehensive Commercial Auto Insurance covers anything but collision.
For Workers Compensation Insurance in New Jersey you need $500,000/$500,000/$500,000 in general. This covers your workers in the event of a claim where the owner is liable up to $500,000. In 99% of cases the owner is not liable and coverage for workers compensation is unlimited.
Reputation Matters
Our customers trust us for great customer service and cost-effective coverage.