Illinois Contractors Insurance
The Insurance You Need Fast, Cheap & Easy!
From Illinois Workers' Compensation Insurance to General Liability, Commercial Auto Insurance, More We Are Your Easy & Stress-Free Construction Insurance Provider in Illinois!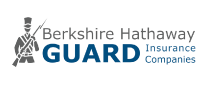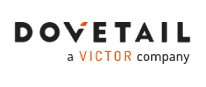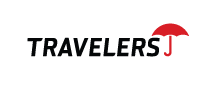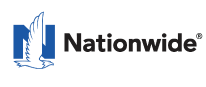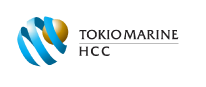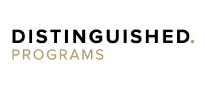 Business Insurance for Contractors in Illinois
Illinois has 1.2 million small enterprises, which account for roughly all of the state's businesses and 45% of its workers. If you're considering a startup or already own a small business in the state, having Illinois business insurance will help you manage a profitable firm.
Illinois requires all public works and roofing contractors to be licensed due to life-threatening dangers. Whether you are a general contractor, subcontractor, or specialty contractor, purchasing a cheap contractor's insurance package is the most cost-effective way to limit these risks.
This guide will examine seven major policies available and help you understand what you stand to gain from each.

Are you a Roofer in Illinois?
Learn about the tailored policies for your roofing business here
General Liability Insurance for Contractors in Illinois
Illinois general liability insurance pays for the costs of defending and settling genuine or fraudulent claims of bodily injury sustained by a customer at the client's business. This insurance also covers employee injuries at the client's workplace; property damages; personal injury due to defamation; operations liability, and so on.
What Doesn't Illinois General Liability Insurance Cover?
General liability insurance excludes:
Professional blunders – Only professional liability insurance (E&O) can cover litigation resulting from carelessness or professional blunders.
Property damage – General liability only covers third-party property damage. You must have commercial property insurance.
Employee injuries – CGL only covers bodily injuries to non-employees. To cover employee injuries, you will require workers' compensation.
Employment conflicts – EPLI insures against lawsuits from an employee over harassment, wrongful termination, discrimination, or other issues.
Vehicle damage – Commercial auto insurance will cover vehicle damage.
Workers' Compensation Insurance for Contractors in Illinois
Workers' compensation insurance in Illinois, often known as workers' comp insurance or workman's comp, provides benefits to your employees if they are injured or sick on the job. This coverage can assist in paying your employee's medical expenditures and replace most of their missed salary. However, Illinois workers' compensation does not cover illnesses or injuries caused directly or indirectly by unknown causes.
In Prairie State, employers often offer workers' compensation insurance to their employees. The Illinois Workers' Compensation Act is anticipated to cover more than 91% of the state's employees.
Without this coverage, your company might be held accountable for any damage caused by a work-related accident or sickness to one of its workers. If you don't have this insurance when it is necessary, you may face costly fines.
In case of disagreements, both parties (you and the concerned employee) are entitled to a hearing before the Illinois Workers' Compensation Commission. Many workers' compensation lawsuits in Illinois are handled via arbitration. Outside of the classroom, arbitration can assist in resolving disputes concerning benefits or denied claims. Both sides present evidence in these situations, and the arbitrator renders a ruling. Either side can challenge these arbitration decisions.
Commercial Auto Insurance for Contractors in Illinois
Commercial insurance is essential if you use your car for sales, service, delivery, errands, and other work-related tasks. Taking the bus to and from work is not considered a commercial use.
A reliable commercial auto insurance policy is essential for any successful organization. At Contractors Liability, we provide comprehensive commercial auto insurance. We will give you confidence that your cars and drivers are protected.
We've got you covered whether you use pickups, box trucks, trailers, or your car. We provide superior Illinois commercial auto insurance at competitive rates. We will assist you in saving money and providing customer support that will take care of any damages caused by accidents. Furthermore, our staff is happy to fine-tune your policy depending on seasonal fluctuations to provide constant coverage and cheap pricing.
Builder's Risk Insurance for Contractors in Illinois
Builders' risk insurance is helpful whether you're a general contractor or property owner working on a new project or renovation. Builders' risk insurance covers the loss of a construction project due to damage incurred during construction in Illinois.
Building insurance, or builders risk insurance, is sometimes known as course of construction insurance. It was established to safeguard homeowners from financial loss due to construction-related mishaps. Illinois builder's risk insurance is not a standardized policy; hence, the level of protection offered by different companies may vary.
Building projects in Illinois can get covered by builder's risk insurance in the event of things like theft, fire, or natural disaster. Illinois builders' risk insurance is a must for everyone involved in constructing a custom house, hiring a general contractor, or owning land.
At Contractors Liability, we have a team of experts that can assist with constructing a new apartment complex or restoring an older one. Our risk managers are well-versed in the ins and outs of builder's risk insurance, and they can advise you on the appropriate policy for your company.
Illinois builder's risk insurance is typically needed to fulfill legal and contractual obligations. In addition to providing knowledgeable and personable direction, our risk managers will also assist you in discovering potential risks that may require coverage via additional policies.
Inland Marine Insurance for Contractors in Illinois
Your goods that may be moved or transported are protected in more ways than just theft with the help of Illinois's commercial inland marine floater policy. All of the company supplies, machines, and wares you transfer, no matter where they end up or how long they've been there, are covered by this insurance.
This safeguards against mishaps like car wrecks, burglaries, vandalism, and complete property loss. All-risk coverage, as opposed to coverage for specific risks, is standard for plans of this type.
Commercial Umbrella Insurance for Contractors in Illinois
A contractors' umbrella policy, like an individual's, provides additional protection in the event of a catastrophic loss and can prevent severe financial hardship. It is often the deciding factor between success and failure for a company.
Your company will be protected from financial ruin in the event of a covered claim if you have umbrella liability insurance in place. In most cases, the liability coverage provided by your ordinary company policy will be sufficient, but having umbrella liability in place can provide additional peace of mind.
Company ownership comes with its share of risks. While lawsuits are bound to happen, unprecedented accidents can occur, and legal actions are to be avoided at all costs. These risks increase if you don't protect yourself with adequate insurance.
ACORD Certificates for Contractors in Illinois
An ACORD insurance certificate, or certificate of insurance (COI), is a single-page document that verifies your liability coverage. It's a quick rundown of your company's liability insurance that can reassure clients and partners that they're covered in the event of an accident.
There are many different types of liability insurance. Your insurance provider should be able to provide you with a certificate of liability insurance for any of these, as well as business owner's policies, general liability insurance, professional liability insurance, commercial auto insurance, errors and omissions insurance, workers' compensation insurance, and so on.
Business Insurance for Contractors in Illinois
Focus is the hidden driver of success in the prairie state. At Contractors Liability, we will help you focus on the significant duty of servicing your customers without worrying or stressing about liabilities through a cheap, fast, and easy-to-set-up suite of insurance offerings.
If you want to get the best coverage now, from the best carriers and at the lowest price, call us at (866) 225-1950 or click for a free quote. We can assist you and answer all your questions 24/7!
Please reach out to us today to get started.
Your Insurance Questions Answered for Contractors in Illinois
Get answers to your most common questions from Contractors Liability
For General Liability Insurance in Illinois, you need $1,000,000 per occurrence and $2,000,000 aggregate almost 100% of the time. 99% of all General Liability policies we sell in Illinois are $1,000,000/$2,000,000.
For Commercial Auto Insurance in Illinois, you need $1,000,000 CSL meaning $1,000,000 Combined Single Limit for Bodily Injury and Property Damage to the other party combined. To protect your Illinois vehicle, you need to have Comprehensive collision coverage. Commercial Auto Collision Insurance in Illinois covers any collision, and Comprehensive Commercial Auto Insurance covers anything but collision.
For Worker's Compensation Insurance in Illinois, you need $500,000/$500,000/$500,000. This covers your workers in a claim where the owner is liable for up to $500,000. In 99% of cases, the owner is not liable, and coverage for worker's compensation is unlimited.
Reputation Matters
Our customers trust us for great customer service and cost-effective coverage.