Florida Contractors Insurance
The Insurance You Need Fast, Cheap & Easy!
From Florida Workers' Compensation Insurance to General Liability, Commercial Auto Insurance More We Are Your Easy & Stress Free Construction Insurance Provider in Florida!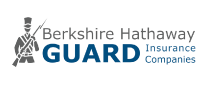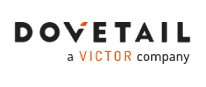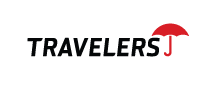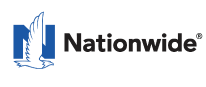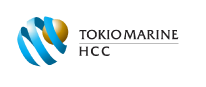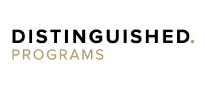 Business Insurance for Contractors in Florida
Florida contractors are required to hold reliable insurance certificates. If you have trouble deciding whether you need one, you do. Other types of insurance, such as vehicle and building coverage, are necessary to protect your enterprise fully.
Once you purchase contractor insurance, a certificate of insurance (COI) will be provided to show that you have adequate coverage. With this certificate, businesses are more likely to hire contractors and subcontractors.
Certificate of insurance includes:
The policyholder's name
The policy limits (< $2M)
Any terms and conditions
The kind of coverage
The effective date
Since each form of insurance only applies in certain circumstances, most contractors have numerous policies. Seven essential ones are worth getting to ensure that you and your company are protected from any glitch that can arise.

Are you a Roofer in Florida?
Learn about the tailored policies for your roofing business here
Contractors General Liability Insurance for Contractors in Florida
Contracting firms are covered by general liability insurance against losses brought on by theft, mishaps, vandalism, injuries to third parties, and legal proceedings. It will pay expenses, for instance, if a worker wrecks a client's property while working on a project.
General liability insurance also includes legal assistance with lawsuits and other claims. This is the fundamental commercial liability insurance that every company ought to carry. In Florida, general liability insurance is often necessary to get a building contractor license. Undoubtedly, it is a wise company investment.
Workers' Compensation Insurance for Contractors in Florida
All Florida contractors with four or more employees must have workers' compensation insurance. Construction companies must cover every employee.
What are the benefits of workers' compensation insurance for businesses? If an employee is hurt at work, workers' compensation can cover the person's medical expenses, recuperation expenses, and disability benefits also, if an employee dies while on the job, it may cover funeral expenses and death benefits for the person's family.
Florida regulators encourage companies to protect employees' safety and lower the possibility of litigation against business owners by requiring this insurance coverage.
Do self-employed people require workers' compensation?
Depending on the type of work being done, sole proprietors, independent contractors, and other self-employed people may or may not be required to obtain workers' compensation insurance.
However, the State of Florida mandates independent contractors in the construction sector to have workers' compensation insurance. Even if you don't have workers and operate in a field where workplace accidents are less common, having insurance is a brilliant idea.
Workers' comp can help with lost income and other costs not covered by health insurance if you're wounded at work.
Commercial Auto Insurance for Contractors in Florida
Commercial auto insurance will cover the bills and expenditures if a company's car is involved in an accident. In Florida, it's necessary for any automobiles used only for business.
Who in Florida requires commercial auto insurance?
Whether the firm owns the owner's car or a fleet of cars, every Florida business that uses automobiles for work needs commercial vehicle insurance.
You are covered by your vehicle insurance when traveling to and from work but not when making deliveries, gathering supplies, or engaging in other activities related to your place of employment. If you cause an accident while working, business auto coverage will protect you and your vehicle.
Why is commercial auto insurance necessary?
Your company may face legal and financial risks without commercial vehicle insurance protection. Any company with cars in Florida is required to have auto liability insurance, at the very least.
Without this insurance, you'll pay a hefty settlement or lawsuit if one of your company's vehicles causes an accident. You are responsible for property damage, medical expenses, missed earnings, pain, suffering, and other related expenditures.
Furthermore, you might be subject to harsh fines if you don't have business vehicle insurance. Usually, you need to present proof of insurance promptly after receiving a citation. In that case, your license may be revoked for up to three years, and you'll have to pay a reinstatement charge of more than $150. The reinstatement charge for a subsequent infraction might be as much as $500.
Whether you operate a pickup truck, a food truck, a fleet of semi-trucks and tractor-trailers, or anything in between, you need commercial auto insurance.
Builder's Risk Insurance for Contractors in Florida
Builder's risk insurance, also known as course of construction insurance, guards against vandalism, theft, and other damages. At the same time, building projects are still being built. Traditional property insurance covers damage to already-existing buildings or structures. Still, it excludes coverage for those occurring while being built or renovated.
The project owner or the general contractor may obtain a builder's risk coverage. The insurance will cover the cost of any replacement work and pay contractors for any delays brought on by damage. They are only employed on privately funded projects since the government self-insures projects supported with public money. Typically, the contract with the owner will state who is in charge of getting this insurance.
Inland Marine Insurance for Contractors in Florida
Materials, tools, and equipment are covered by inland marine insurance, also known as tools and equipment insurance, when transported to and from a project or temporarily kept at a warehouse.
Inland marine insurance covers tools and equipment in transit and on the job site. In contrast, general liability insurance covers them at your office or shop. The insurance covers the cost of repairing or replacing materials, tools, and equipment that are stolen, vandalized, or destroyed in other ways. This insurance is optional but smart if you possess pricey tools and equipment.
Commercial Umbrella Insurance for Contractors in Florida
Commercial Umbrella Insurance provides additional coverage if a lawsuit or serious accident exceeds your General, Auto, or other business liability policy limitations. It can even cover an occurrence that happens outside of your coverage area.
The following are some scenarios in which Commercial Umbrella coverage can protect your company:
Slips and falls on your property
Carbon monoxide leaks in your building
Libel, slander, or violation of privacy
Fire outbreak in your building that damages other people's property
Liability for breaches of employment practices, etc.
For additional information on commercial umbrella insurance, please contact us right away.
Subcontractor default insurance for Contractors in Florida
General contractors are shielded from damages brought on by subcontractor default by subcontractor default insurance (SDI), commonly known as SubGuard. It aids in paying for costs spent when a subcontractor is ineffective.
Subcontractor default insurance would cover the expenses of finding a replacement plumber and paying them to finish the project, resulting in fewer deductibles and a reduced reserve need.
General contractors must have at least $200 million in subcontractor work to obtain coverage under several SDI systems. Because of this, most small to medium general contractors are not eligible for this coverage. Smaller contractors seeking protection from subcontractor default might find more affordable choices in performance bonds and project loss insurance.
Business Insurance for Contractors in Florida
It might be challenging to determine whose insurance should pay when the unexpected occurs on a building job. The main contractor, subcontractors, and sub-subcontractors all often carry their insurance on projects. Insurance companies may disagree over who is at blame and who should also cover the expenses.
We overcome disagreements by tackling the complete project at once. Additional insureds are added to general liability, workers' compensation, excess liability, and builders' risk insurance policies.
Please contact us immediately to discuss what works for you at unbeatable rates.
If you want to get the best coverage now, from the best carriers and at the lowest price, call us at (866) 225-1950 or click for a free quote. We can assist you and answer all your questions 24/7!
Florida Locations
We Have Florida Covered
Your Insurance Questions Answered for Contractors in Florida
Get answers to your most common questions from Contractors Liability
For General Liability Insurance in Florida, you need $1,000,000 per occurrence and $2,000,000 aggregate almost 100% of the time. 99% of all General Liability policies we sell in Florida are $1,000,000/$2,000,000.
For Commercial Auto Insurance in Florida you need $1,000,000 CSL meaning $1,000,000 Combined Single Limit for Bodily Injury and Property Damage to the other party combined. To protect your Florida vehicle, you need comprehensive collision coverage. Commercial Auto Collision Insurance in Florida covers any collision, and Comprehensive Commercial Auto Insurance covers anything but collision.
For Worker's Compensation Insurance in Florida you need $500,000/$500,000/$500,000 in general. This covers your workers in a claim where the owner is liable for up to $500,000. In 99% of cases the owner is not liable, and coverage for workers' compensation is unlimited.
Reputation Matters
Our customers trust us for great customer service and cost-effective coverage.