An alarming number of small businesses in the US are underinsured. Is yours one of them?

In this article, we look at what product completed operations coverage is, exactly what it covers (and what it does not cover), who needs it, and how claims are filed.
What is Product-Completed Operations Coverage?
Product completed operations coverage (PCOC) is a type of business insurance that protects you against liability for property damage or bodily injury to a third party caused by your product or work after the work is completed. Sometimes called Coverage A, the coverage only applies when a product leaves your premises or when a service has been completed.
That's the coverage that you are looking for? Let our experts guide you in the insurance process.
Product Liability vs. Completed Operations Liability
While they are usually covered under the same clause, products liability and completed operations liability insurance are different things. If your company manufactures or sells products, product liability protects you from financial loss resulting from product liability claims.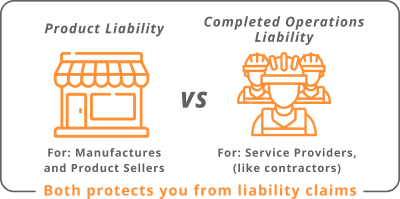 Completed operations, on the other hand, are protection for service providers, like contractors, roofers, pest control, plumbing, or some other service-oriented businesses. If your business provides a service, clients can file a lawsuit if the work you completed causes bodily injury or property damage. An example of this is when you complete a roofing job and that roof collapses.
What Does the Policy Cover & What Are Its Limitations?
Product completed operations insurance covers medical costs, repair costs, and legal fees in the case of lawsuits brought about by events such as: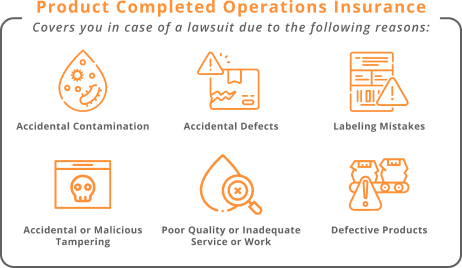 Exclusions and situations PCOC does NOT cover:
Damage to Your Product: The PCOC policy will not cover claims where your products have caused damage to your own product. For a claim to be covered, it must involve injury to a third party or damage of their property.
Damage to Your Work: Damage to your completed work is not covered by PCOC insurance. If you built a structure and later damaged that structure yourself, it would not be covered by product liability insurance.
Damage to Impaired Property: If you cause damage to property that renders it unusable or impaired in any way, the insurance company will not cover the losses caused by this, even if your work is proven to be inadequate or defective (meaning it wasn't fit for use or consumption).
If There is no Bodily Injury or Property Damage: If this is the case, the claim is outside of the PCO insurance agreement.
Product Recall Costs: Any costs arising from a product recall will not be covered.

In addition to exclusions, each policy will have specified coverage limits (the total amount it will payout for each claim and the aggregate limit for all total claims over a time period).
How Are Products-Completed Operations Claims Filed?
As with all insurance policies, certain criteria must be filled for a successful claim to be made:
The claim must allege bodily injury or property damage.
The claimant must be able to prove that the bodily injury or property damage came from your products or work. There must be a clear connection or causation between your products or services and the alleged injury or damage.
The injury or property damage must have happened away from your business premises, or must have occurred when the product was no longer in your possession, or after the work was complete.
The injury or damage must happen within the policy period.
If you are sued and the claim meets these criteria, you may file a claim against your PCOC insurance for coverage. The insurance company will evaluate the claim and payout up to the occurrence limit or aggregate limit.
Who Should Buy This Kind of Coverage?
The following should consider the benefits of purchasing a product completed operations insurance policy:
Any business that manufactures, sells, handles, distributes, or disposes of any type of goods or products.
Service providers (generally, home service providers).
Any aspect of construction work.
Any company working with toxic chemicals, such as a pest control company.

Some industries and occupations have a higher risk of product failure than most. The following, for example, should especially consider obtaining product-completed operations coverage:
Motor Vehicle Construction
Motor Vehicle Repair
Chemical Products (including insecticides and cleaning products)
Children's and Baby Products (including toys, clothing, feeding equipment & etc.)
Health and Beauty Products
Beauty Salons
Sports and Fitness Equipment
Furniture
Retailers
Subcontractors
Construction Equipment
Food and Drink Manufacturing
Restaurants and Cafes
Cleaners
This is not an exhaustive list, just some examples of the wide variety of businesses that should consider extra coverage for product completed operations liability insurance. Your business can be hit with a civil lawsuit at any time. It's important to have the right liability coverage for every situation.
If your business is on this list you should consider get insurance to protect it.
Some Situational Examples
A beauty salon waxes a customer's eyebrows. The wax is very hot and when the customer gets home, their eyebrow and eyelid area is blistered.
A retailer's outlet has a seasonal sale, so the store is particularly busy. A section of ceiling tiles comes loose and falls on many customers and employees, injuring several people. They all need to be checked by paramedics and some need to go to the hospital for further treatment.
A restaurant buys your products for use in their recipes. Several customers report sickness several hours after eating at the restaurant. Investigation shows your product was contaminated.
A garage door installation company installs a new door. A week later the automatic door opening mechanism fails and the door crashes down onto the customer's car, causing serious damage to the vehicle.
(In these examples, the product completed operations claims meet the criteria for the policy, but product recall costs would not be covered.)
Get Covered with Contractors Liability
While there's a small amount of PCOC included in your commercial general liability policy, if you're offering any type of service or creating a product for use away from your business, you need to make sure you're fully insured against claims of bodily injury or property loss or damage.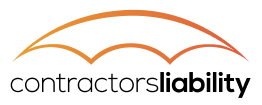 Contractors Liability can help make sure you and your business have enough insurance to cover damages in any foreseeable scenario. We'll put you in touch with an insurance agent who will listen to what you need then find the best business owner's policy to suit you and your business.
Ready to learn more and protect your business? Get in touch with us to get a free quote today!