Roofing Insurance for Irving Contractors
You've just found the cheapest and most reliable insurance for roofers in Texas!
With the best roofing insurance plans, Contractors Liability can get you exactly what you need, including Workers' Compensation, Permit Bonds, Commercial Auto, General Liability, and much more.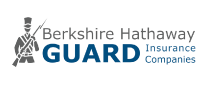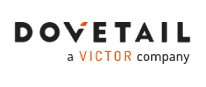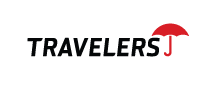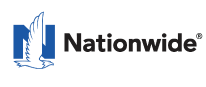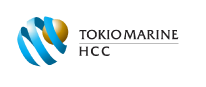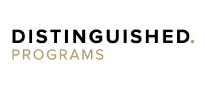 As in many Texan cities, Irving's temperature can be too high. Making roofing more exhausting and riskier. Therefore, insurance policies that protect roofing contractors are essential. But where do you start? What does Roofing Insurance cover? At Contractorsliability.com, we've prepared this article with the top 5 types of affordable insurance solutions for all types of roofers.
General Liability Insurance for Roofing Contractors in Irving, Texas
General Liability Insurance is an essential type of insurance for roofing contractors. This policy covers any damage to a third party, such as physical harm, advertising injuries, or any other damage to the client's property caused by your work. It also covers expenses related to medical bills, legal costs, and other damages associated with the incident.
At Contractors Liability, we understand that the costs of legal action against your company can be tremendously expensive, so this policy will cover those costs for you. This is the most common type of coverage, which is why we highly recommend you don't go below $1 million in coverage + $2 million aggregate. Normally roofing contractors' liability insurance costs around $2,800 a year and is determined by the following:
Revenue
Number of employees
Claim history
Business Location
Amount of deductible
Coverage amount
Type of work performed
However, there are some exclusions to this policy that you should be aware of before making a purchase. If you want any of the following covered, you must speak directly to your insurance company and include them as an optional endorsement:
Open Roof Exclusions

There will be no coverage if the roof is open.

Heating equipment exclusion

Coverage will be excluded if you're using any heating equipment or processes.

Properties over three stories

When the work is being performed from elevated heights, the risk increases.

Property Types

This policy excludes work in some properties, such as condos, churches, medical facilities, or large buildings.
Workers' Compensation for Roofing Contractors in Irving, Texas
Workers' Compensation is a type of insurance coverage that provides financial compensation to employees who are injured or become ill as a result of performing job-related activities. In Texas, having no coverage for your employees means you need to follow some very strict requirements that you can find here. Workers' Compensation may not be legally required at all times, but it's ideal for your company if you have uninsured subcontractors or any employees at all. For example, suppose an employee falls from a roof while repairing it. In that case, this policy will cover the medical expenses, the legal fees, and even part of the worker's loss of income while healing their injuries.
The premium for this policy is determined according to the payroll, the risk of the type of work performed (class code), and your safety record (experience modification). The risk factor multiplies by the payroll, which is $1,500 on average. The cost may also be determined by the location of the roofing business, as well as the years it has been in operation.
SPECIAL CASE: If your subcontractors are insured or you have no employees, you can always use an "If any" or "Ghost policy". Roofing Contractors that get this coverage usually have a contract with another large general contractor, and their subcontractors show proof of their Workers' compensation coverage. If you get a ghost policy, you need to keep in file the Certificate of Insurance of your insured workers to avoid inconveniences like getting any amount paid to them counted as payroll, therefore facing a larger liability premium when your policy gets audited.
How Much Does Workers' Compensation Insurance Cost?
Your workers' compensation insurance premium will be based on your payroll amount, the age of your business, the state, and your company's safety record. The level of risk associated with the employee's work is calculated (Class Code), and the amount of payroll is multiplied by this risk factor. For example, an office employee has a low risk and can pay $0.30 per $100 of payroll, while a roofer can pay $30.
Commercial Auto Insurance for Roofing Contractors in Irving, Texas
Commercial Auto provides coverage for any type of physical damage, liability, and other expenses that may arise from using vehicles for business purposes. This is the most appropriate policy for you if you use your vehicle (or vehicles) to transport work materials, equipment, or other objects to a job site. If you ever get into an accident when using the vehicle for business, and have added Commercial Auto Insurance to your roofing business insurance, then you will be covered at a low cost + other added benefits. As an example, you can also expense this coverage on taxes, so it costs almost the same as your Personal Auto Insurance.
For most roofing companies, this policy costs around $1,500 anually. To define the cost of your policy, here are the main factors you need to take into account:
Number of vehicles
Type of vehicle(s)
Number of employees
Amount of revenue
Location of the business
Driving records
Inland Marine for Roofing Contractors in Irving, Texas
This is the ideal equipment insurance policy for contractors working at different sites. Inland Marine Insurance will cover your equipment on the job site or in transit from theft, loss, or damage, even the most valuable and crucial materials.
The price of this coverage is defined based on the value of the equipment/materials, the state, claim history of the company, among others. The standard premium for this policy goes from $500, but with a $1,000 deductible, you can cover up to $100,000, paying only $800.
Commercial Umbrella Insurance for Roofing Contractors in Irving, Texas
A Commercial Umbrella Insurance policy is a cost-effective safety net for your roofing business in Irving, Texas. It provides enhanced protection, stepping in to cover claims that surpass the limits of your existing liability policies. Without this affordable umbrella coverage, you could be shouldering any costs exceeding your policy limits out-of-pocket, including medical expenses, legal fees, property damage, and judgments.
Here's what your Irving roofing business can expect to be covered under a Commercial Umbrella Insurance policy:
Enhanced Liability Coverage: Your umbrella policy provides supplementary liability coverage that kicks in once the limits of your other policies, such as general liability or commercial auto insurance, are exhausted. However, it's crucial to note that it doesn't cover aspects like workers' compensation.
Personal Injury: The policy covers claims tied to defamation, privacy invasion, and other issues your business might face.
Property Damage: If your work inadvertently damages another person's property, the policy pays for repair or replacement costs.
Bodily Injury: Should a client sustain injuries at your premises or due to your business operations, the policy covers it.
Remember, an Umbrella policy is not a primary source of coverage but an additional layer of protection that becomes effective once the limits of the underlying liability insurance policies are reached. This way, it offers your Irving roofing business the extra shield it needs against substantial claims and lawsuits.
Conclusion
Now you have everything you need to know to get your roofing business properly insured. You know the insurance coverage, the essential policies, and a few tips to calculate the roofing insurance cost. However, it is important to add that if you want to include any other policy that is not listed above, like commercial property insurance, you can speak to an agent by calling (866) 225-1950
Can't seem to locate your city on our list? We've got all the Texas cities covered in this list
Your Irving Contractors Insurance Questions Answered
Get answers to your most common questions from Contractors Liability
For General Liability Insurance in Irving you need $1,000,000 per occurrence and $2,000,000 aggregate almost 100% of the time. 99% of all General Liability policies we sell in Texas are $1,000,000/$2,000,000.
For Commercial Auto Insurance in Irving you need $1,000,000 CSL meaning $1,000,000 Combined Single Limit for Bodily Injury and Property Damage to the other party combined. To protect your Irving vehicle you need to have Comprehensive and collision coverage. Commercial Auto Collision Insurance in Irving, TX covers any collision and Comprehensive Commercial Auto Insurance covers anything but collision.
For Workers Compensation Insurance in Irving you need $500,000/$500,000/$500,000 in general. This covers your workers in the event of a claim where the owner is liable up to $500,000. In 99% of cases the owner is not liable and coverage for workers compensation is unlimited.
Reputation Matters
Our customers trust us for great customer service and cost-effective coverage.