Roofing Insurance for Corpus Christi Contractors
The most affordable coverage for your roofing business in Corpus Christi, Texas!
At Contractors Liability, we have policies tailored to your unique needs as a roofer. You can get specialized General Liability coverage, Workers' Compensation, Commercial auto, and much more.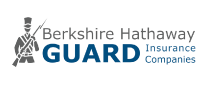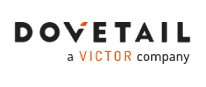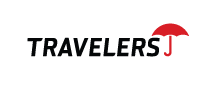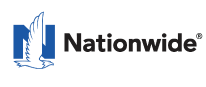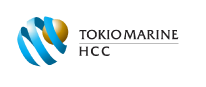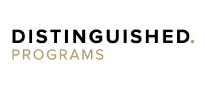 The heat risk is extreme in Corpus Christi. The average temperature is even higher than the average for Texas. Therefore, working under these conditions can be serious, and roofers must be prepared.
Roofing insurance is an essential component for any contractor or roofing business. But it's even more important in places with extreme weather conditions because it protects against a variety of liabilities associated with roofing, including those related to property damage, injuries, and any other risks associated with the activity. Roofing insurance is available to both individuals and businesses and can be tailored to meet the specific needs of the roofer or contractor.
At Contractors Liability, we offer the best low-cost insurance for all types of roofing contractors. Furthermore, we offer plenty of free articles to learn more about insurance and make informed decisions.
The top 5 insurance policies that roofing companies will need in Corpus Christi are as follows:
General Liability Insurance for Roofing Contractors in Corpus Christi, Texas
This type of insurance covers expenses related to medical bills, legal costs, and other damages associated with a covered incident. For example, it can cover your business if one of your roofers accidentally hurts a client or any other third party. It also helps protect your business from financial losses due to lawsuits and settlements. Having general liability insurance in place can ensure your business is protected should something go wrong.
Roofers can benefit from this coverage as well by being able to secure the correct type of coverage for their particular line of work. With the right liability insurance in place, roofers can rest easy knowing that they won't be held accountable for any accidents or damages that occur while on the job.
How Much Does General Liability Cost?
General Liability insurance costs roofers roughly 3% of their total annual revenue or $2,800 on average. We strongly suggest that you get at least a coverage of $1 million with a potential aggregate of $2 million to be well protected. If you take less coverage, savings of under $100 are possible, but your roofing company can be at risk.
The factors that will affect your coverage are the size of your roofing company, its location, revenue, claims history, and the amount of coverage and deductible you choose.
Moreover, you should be aware of specific exclusions for roofers on your general liability policy. If you do not verify with your insurance company and add any additional endorsement, then you will have no coverage in the following cases:
Heating equipment or heat process exclusion

This is a common exclusion found in most policies because of the additional risk involved with heat. Certain types of roofing, like torch down and hot tar roofing, are not covered when this exclusion is present.

Work On Open Roofs

There will be no protection if an accident happens while the roof is open or the trusses are visible. This open-roof exclusion is present in most policies, so if you need it covered, you must speak to your insurer.

Work on properties over three stories

Working on properties with more than three floors is riskier than working on homes with fewer stories. Therefore, working on higher buildings is usually excluded.

Property Types

There are specific types of properties that might be excluded from your roofing insurance policy, such as medical facilities, churches, and condos.

If you perform any of the previous tasks regularly, you must get a tailored roofing liability insurance policy, which allows you to add them to your coverage. At contractor's liability, we have everything you need, and we get you the best prices for it. Get a free quote now.
Worker's Compensation for Roofing Contractors in Corpus Christi, Texas
In Texas, the law does not require private companies to carry this policy. However, roofing contractors should consider purchasing workers' compensation insurance for their employees as it can provide them with financial protection in the event of an accident or injury. This policy covers the medical costs of an employee who is injured on the job and can also help to cover any lost wages they may incur while recovering. It also protects the employer from any legal action taken by the employee in the event of an injury.
If you insist on not getting covered, you must follow Texas law and adhere to very strict rules. In general, if you have employees or work with uninsured subcontractors, carrying a suitable workers' compensation policy is a good idea.
Remember, you must keep the certificates of insurance on hand so that by the audit, you can separate this expense from the payroll and avoid having to pay a higher premium.
Note: When you have no employees or work only with insured subcontractors, you can carry an IF ANY POLICY or GHOST POLICY. This type of coverage will allow you to bid on jobs that require proof of workers' comp, as it provides coverage for any subcontractor that doesn't provide the documentation of their coverage naming you as additionally insured. The cost is around $1,500 per year.
How Much Does Worker's Compensation Insurance Cost?
The cost of this policy is determined per each employee type. Their payroll will be multiplied by the class code of their job and expressed as the premium per $100 of payroll. That way, an office worker would pay much less than a roofing contractor. Nevertheless, the time your roofing business has been in operation, along with its location and safety record, will also influence the price.
Commercial Auto Insurance for Roofing Contractors in Corpus Christi, Texas
Commercial Auto Insurance is designed to protect businesses that own, rent, or lease vehicles for business purposes. It provides coverage for any physical damage, liability, and other expenses arising from an accident while using these vehicles. Unlike a personal auto policy, this coverage will protect you if you transport tools and equipment on your van to different job sites. Many business owners ignore that with personal auto, their claim can get denied if they were using the vehicle for income purposes. In that case, a cheap commercial auto policy would have covered them.
How Much Does Commercial Auto Insurance Cost?
The cost of this policy is not significantly greater than that of your personal auto policy, but it offers far better levels of coverage and certain other benefits. One of those benefits is that you can write off this coverage from your taxes, so the actual cost of both policies is nearly the same. On average, it costs $1,500 a year for a policy limit of $1 million.
The factors that influence the Commercial Auto Insurance price are as follows:
| | |
| --- | --- |
| The Number of Vehicles | The more vehicles need to have coverage, the higher the risk of accidents, so the cost also increases. |
| The Type of Vehicles | The bigger and heavier the vehicles are, the more their policy will cost. |
| Driving Records | The cost increases with the number of infractions and accidents of the employees that will be driving the vehicles (you must submit their driver's license). |
Inland Marine Coverage for Roofing Contractors in Corpus Christi, Texas
As a roofing contractor, you need your tools to support your business, and you probably invested a lot of money in getting them. Therefore, when you carry your equipment around without insurance, how can you replace it?
Inland Marine Insurance is a specialized form of coverage that protects your property from risks related to its transportation and storage. It is generally used by businesses that have specialized needs, such as roofing operations, because it can cover theft, loss, and destruction of materials, such as shingles, nails, roof vents, nailers, and other supplies at multiple job sites or while in transit.
How much does Inland Marine Insurance cost?
Multiple factors can influence the price of this policy. However, the most important one is the value of the covered equipment. The others are common to most policies, like the location of the business and its claim and credit history. The minimum premium is $500, but the average price of Inland Marine is $800 a year for a coverage of $100,000 in property and a $1,000 deductible. Another way of seeing this is as $0.80 for every $100 of covered property.
Commercial Umbrella Insurance for Roofing Contractors in Corpus Christi, Texas
Even with several types of insurance in place, you might still find yourself in a predicament if your expenses exceed your policy limits. With the financial backing to cover these additional costs, your business could be in good shape. This is where the importance of commercial umbrella insurance becomes evident.
Commercial umbrella insurance comes into play in situations that might not be sufficiently covered by many standard policies, such as:
Medical expenses, encompassing ongoing or future treatments.
Legal fees or costs associated with pursuing coverage.
Damage to public or personal properties.
It's important to note that commercial umbrella insurance in Corpus Christi is distinct from excess liability insurance. The umbrella policy is designed to counterbalance the financial impact that could arise from claims against your employees or your business, while excess liability insurance only enhances certain aspects of your coverage.
Conclusion
Now you know the basic coverages you need to include in your roofing insurance policy to have a good layer of protection: General Liability, Worker's Compensation, Commercial Auto, Inland Marine, and Permit Bonds.
If you want to get the best coverage now, from the best carriers and at the lowest price, call us at (866) 225-1950 or click for a free quote. We can assist you and answer all your questions 24/7!
Wait, your city isn't visible on our list? Our operations span a wide array of Texas cities. Feel encouraged to explore them and find the right fit for your enterprise, irrespective of your locale.
Your Corpus Christi Contractors Insurance Questions Answered
Get answers to your most common questions from Contractors Liability
For General Liability Insurance in Corpus Christi you need $1,000,000 per occurrence and $2,000,000 aggregate almost 100% of the time. 99% of all General Liability policies we sell in Texas are $1,000,000/$2,000,000.
For Commercial Auto Insurance in Corpus Christi you need $1,000,000 CSL meaning $1,000,000 Combined Single Limit for Bodily Injury and Property Damage to the other party combined. To protect your Corpus Christi vehicle you need to have Comprehensive and collision coverage. Commercial Auto Collision Insurance in Corpus Christi, TX covers any collision and Comprehensive Commercial Auto Insurance covers anything but collision.
For Workers Compensation Insurance in Corpus Christi you need $500,000/$500,000/$500,000 in general. This covers your workers in the event of a claim where the owner is liable up to $500,000. In 99% of cases the owner is not liable and coverage for workers compensation is unlimited.
Reputation Matters
Our customers trust us for great customer service and cost-effective coverage.