Insurance for Clearwater Contractors
The Construction Insurance You Need Fast, Cheap & Easy!
From Clearwater Workers' Compensation Insurance to General Liability, Commercial Auto Insurance, & More! We Are Your Easy & Stress-Free Construction Insurance Provider in Clearwater, FL!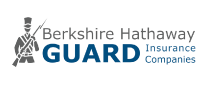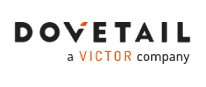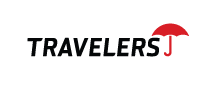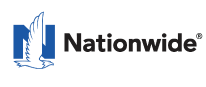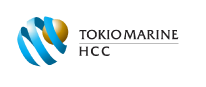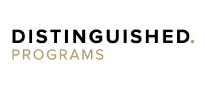 Clearwater offers contractors a unique and vibrant landscape as a bustling city on Florida's Gulf Coast. Comprehensive insurance coverage is required to mitigate the inherent risks of its coastal location and active real estate market. This article provides an in-depth look at insurance essentials for contractors in Clearwater, Florida.
General Liability Insurance for Contractors in Clearwater, Florida
All contractors in Clearwater should secure General Liability Insurance. This insurance protects contractors from financial loss from third-party claims related to bodily injury, property damage, and personal or advertising injury incurred on the job site. This policy does not cover professional errors or damage to the contractor's property.
In Clearwater, the average annual premium for General Liability Insurance typically ranges from $500 to $1,200 for small businesses, though rates can vary based on the specifics of your operations, such as the type of construction work, the size of your business, and your staff size.
Workers' Compensation Insurance for Contractors in Clearwater, Florida
Florida law requires all construction businesses, including independent contractors, to carry Workers' Compensation Insurance if they employ one or more people. This policy covers medical costs, lost wages, and rehabilitation expenses if an employee suffers a work-related injury or illness. Exceptions include injuries resulting from intoxication or deliberate self-harm.
The premiums for Workers' Compensation Insurance in Florida can range from $1.00 to $7.00 per $100 of payroll.
The cost varies based on the classification of the work performed.
The company's claim history is another determining factor for the cost.
The total payroll of the company also influences the cost of the premiums.
Commercial Auto Insurance for Contractors in Clearwater, Florida
Commercial Auto Insurance is essential for contractors in Clearwater due to the city's busy roads and heavy traffic. This policy covers damage to your vehicle or third-party property and bodily injuries in the event of an accident, but personal use of company vehicles is not covered.
Commercial Auto Insurance costs in Clearwater generally range from $1,200 to $2,500 per vehicle annually. The premium is determined by factors such as the type and number of vehicles, operators' driving history, and the selected coverage amount.
Builder's Risk Insurance for Contractors in Clearwater, Florida
Clearwater, FL, is a city that thrives on its vibrant construction sector. This booming industry presents a unique set of risks and challenges for contractors, making Builder's Risk Insurance a necessity. This specific type of policy covers buildings while they're under construction, offering protection for materials whether they're on-site, in transit, or temporarily stored at another location. It's a safeguard against a myriad of potential mishaps, including fire, theft, or weather damage that could inflict costly losses on a construction project.
However, the cost of Builder's Risk Insurance premiums is not a fixed rate. They usually account for about 1-4% of the total construction cost. This range fluctuates depending on a variety of project-specific factors, including the project's total value, duration, construction type, and location. Yet, it's crucial to remember that Builder's Risk Insurance does not provide blanket coverage. It doesn't cover losses due to employee theft or regular wear and tear on materials and equipment.
Inland Marine Insurance for Contractors in Clearwater, Florida
With the frequent need for transportation of tools and equipment across Clearwater city lines or even state borders, Inland Marine Insurance becomes an essential policy for contractors. This coverage protects the value of a contractor's equipment and tools while in transit or located at a job site. It's an effective way to guard against the financial impact of damage, theft, or loss of these valuable assets.
The cost of Inland Marine Insurance is contingent upon a few key factors, including the total value of the tools and equipment and the risks associated with their transportation and use. It varies significantly based on the types of equipment, their total value, and the distances they're typically transported. However, contractors should be aware that Inland Marine Insurance doesn't cover every eventuality. For instance, it does not provide reimbursement for damage or loss due to regular wear and tear or unexplained disappearances.
Commercial Umbrella Insurance for Contractors in Clearwater, Florida
In the high-stakes environment of the construction industry, Commercial Umbrella Insurance is an important asset for contractors in Clearwater. This policy extends liability protection beyond the limits of your other policies, providing additional coverage when other policy limits have been exhausted. With the potential high costs associated with claims in this industry, this extra layer of coverage could be vital.
A $1 million Commercial Umbrella policy in Clearwater typically carries an annual cost ranging from $400 to $600. The cost of this coverage can vary based on factors like your business size, the extent of coverage, and your industry's risk level. However, contractors should note that this type of insurance doesn't provide blanket coverage. It won't cover liabilities that are explicitly excluded from the underlying policies, such as professional liability or intentional acts. Therefore, it's crucial to understand your policies' terms and conditions to ensure comprehensive coverage.
ACORD Certificates for Contractors in Clearwater, Florida
ACORD Certificates are standardized forms that verify your insurance coverage. They summarize critical details about your insurance policies' terms, conditions, and duration. Contractors receive these certificates for free when they secure an insurance policy.
ACORD Certificates are valuable records for contractors and critical documents for clients, lenders, and other parties involved in construction projects. They serve as proof of insurance, ensuring the contractor has the necessary insurance coverage to protect against unexpected incidents or accidents during the project. Thus, keeping ACORD Certificates up-to-date and understanding the information they present is integral to running a responsible business operation in Clearwater, Florida.
Make sure you're covered in Clearwater, Florida
If you want to get the best coverage now, from the best carriers and at the lowest price, call us at (866) 225-1950 or click for a free quote. We can assist you and answer all your questions 24/7!
Frequently Asked Questions (FAQ)
Get answers to your most common questions from Contractors Liability
For General Liability Insurance in Clearwater, you need $1,000,000 per occurrence and $2,000,000 aggregate almost 100% of the time. 99% of all General Liability policies we sell in Florida are $1,000,000/$2,000,000.
For Commercial Auto Insurance in Clearwater, you need $1,000,000 CSL, meaning $1,000,000 Combined Single Limit for Bodily Injury and Property Damage to the other party combined. To protect your Clearwater vehicle, you need to have Comprehensive and Collision coverage. Commercial Auto Collision Insurance in Clearwater, FL covers any collision, and Comprehensive Commercial Auto Insurance covers anything but collision.
For Workers Compensation Insurance in Clearwater, you need $500,000/$500,000/$500,000 in general. This covers your workers in the event of a claim where the owner is liable up to $500,000. In 99% of cases, the owner is not liable, and coverage for workers' compensation is unlimited.
Reputation Matters
Our customers trust us for great customer service and cost-effective coverage.