Insurance for Hialeah Contractors
Choose the Best Roofing Insurance Today!
From Hialeah Workers' Compensation Insurance to General Liability, Commercial Auto Insurance, & More! We Are Your Easy & Stress-Free Construction Insurance Provider in Hialeah , FL!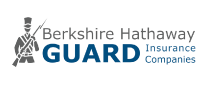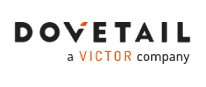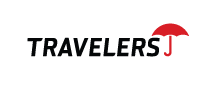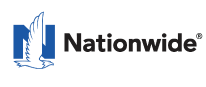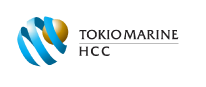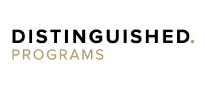 Working as a contractor in Hialeah, Florida comes with its own set of challenges and risks. It's essential to have multiple insurance types, such as general liability, workers' compensation, commercial auto insurance, and builder's risk insurance to protect your business and yourself. In this guide, we'll take a detailed look at the various insurance options available to contractors in Hialeah, Florida. We'll also discuss the significance of ACORD certificates and how they can serve as proof of insurance coverage. Let's delve into everything you need to know about contractors' insurance in Hialeah.
General Liability Insurance for Contractors in Hialeah, Florida
General liability insurance is a crucial form of coverage for contractors in Hialeah, Florida. It protects businesses in case their operations cause property damage, injuries to employees or third parties, or other unforeseen accidents. It can help reduce the financial impact of legal bills, medical expenses, and property damage costs.
However, it's important to note that not all general liability insurance policies are the same, and it's essential to understand what claims they will cover. Some of the common types of claims covered by general liability insurance include false advertising, slander, and property damage caused at a job site.
Workers' Compensation Insurance for Contractors in Hialeah, Florida
Contractors in Hialeah, Florida, are legally obligated to have workers' compensation insurance. This insurance is designed to protect employees who suffer from illnesses or injuries while on the job, covering their medical expenses and lost wages. It not only ensures that your staff can maintain their livelihoods while receiving treatment but also safeguards your business from potential lawsuits associated with workplace injuries. When acquiring workers' compensation insurance, it is vital to carefully evaluate coverage limits and ascertain whether the owner is responsible for any claims.
Commercial Auto Insurance for Contractors in Hialeah, Florida
Commercial auto insurance is essential for contractors in Hialeah, Florida, who use vehicles for their business operations. Just like personal car insurance, commercial auto insurance provides protection for cars, trucks, and vans used for business purposes.
It includes adjustable protection levels, deductibles, and policy limitations. If your business frequently uses vehicles such as trucks, plows, or delivery vans, it's crucial to consider getting commercial auto insurance. It covers both property damage and bodily injury liability, ensuring that you are protected in the event of an accident.
Builder's Risk Insurance for Contractors in Hialeah, Florida
Builder's risk insurance is a specialized form of coverage designed to safeguard construction projects underway in Hialeah, Florida.
This policy offers comprehensive protection to mitigate a variety of potential risks associated with construction projects. The areas of coverage include:
Damage from lightning strikes
Protection against fire damage
Coverage for damages caused by explosions
Safeguards against acts of vandalism
Protection against theft incidents
Coverage for acts of nature, including hurricanes, tornadoes, and floods
This insurance goes beyond just the contractor and should encompass all parties with a financial stake in the project, including the landlord, lender, general contractor, architects, and subcontractors. In addition to covering the primary risks, builder's risk insurance can also provide coverage for additional expenses such as loan interest, lost sales, and real estate taxes. However, it's important to note that property damage occurring during construction is not included in this coverage.
Inland Marine Insurance for Contractors in Hialeah, Florida
Contrary to its name, inland marine insurance does not cover maritime activities. Instead, it provides coverage for tools, equipment, and other commodities while they are in transit or kept off-site. Inland marine insurance is crucial in Hialeah, Florida, where contractors often work off-site and utilize various tools and equipment. It covers mobile property, tools, equipment stored at job sites, valuable objects being relocated, and property given to or temporarily placed in your care. This insurance is essential for the construction industry, where tools and equipment are vital to business operations.
Commercial Umbrella Insurance for Contractors in Hialeah, Florida
Commercial umbrella insurance provides additional protection for contractors in Hialeah, Florida, when the claim amount exceeds the limits of other liability insurance policies. Commercial umbrella insurance can save your business from financial liability if your regular liability insurance policies do not adequately cover the damage, medical bills, or legal costs. It covers expenses such as medical bills, legal costs, and damage to public or other people's property that may have been caused by your business operations.
ACORD Certificates for Contractors in Hialeah, Florida
An ACORD certificate of insurance is a one-page document highlighting the most important aspects of your company's insurance coverage. It serves as proof of insurance and is often required when working with clients or bidding on projects. The ACORD certificate of insurance, also known as a certificate of insurance (COI), provides information about your general liability insurance coverage. It helps to reduce confusion and promotes consistency in the industry by using standardized forms. When obtaining insurance coverage, make sure to request an ACORD certificate to provide evidence of your insurance coverage.
Ensure You're Covered in Hialeah, Florida
If you want to get the best coverage now, from the best carriers and at the lowest price, call us at (866) 225-1950 or click for a free quote. We can assist you and answer all your questions 24/7!
Frequently Asked Questions (FAQ)
Get answers to your most common questions from Contractors Liability
For General Liability Insurance in Hialeah, you need $1,000,000 per occurrence and $2,000,000 aggregate almost 100% of the time. 99% of all General Liability policies we sell in Florida are $1,000,000/$2,000,000.
For Commercial Auto Insurance in Hialeah, you need $1,000,000 CSL, meaning $1,000,000 Combined Single Limit for Bodily Injury and Property Damage to the other party combined. To protect your Hialeah vehicle, you need to have Comprehensive and Collision coverage. Commercial Auto Collision Insurance in Hialeah, FL covers any collision, and Comprehensive Commercial Auto Insurance covers anything but collision.
For Workers Compensation Insurance in Hialeah, you need $500,000/$500,000/$500,000 in general. This covers your workers in the event of a claim where the owner is liable up to $500,000. In 99% of cases, the owner is not liable, and coverage for workers' compensation is unlimited.
Reputation Matters
Our customers trust us for great customer service and cost-effective coverage.