Did you know that you need Umbrella Liability Insurance to supplement your current contractors insurance? Your work as a contractor is very risky. You're climbing ladders, carrying heavy tools, cutting, molding and hammering things together to create the perfect project for your clients. And whether you're a contractor working independently or as part of team, you put yourself at risk of potentially losing your business and financial assets if you aren't covered properly.
We hear you. You're probably saying, "I already have contractors liability insurance, what more do I need?"
Yes, that's great! Having contractors liability insurance is the bare minimum, but you also want to make sure you are fully covered in all areas of business and your personal life. This is where Umbrella Liability Insurance comes in.
First, Get General Contractors Liability Insurance
Liability insurance is important to have, especially in America, where everyone has the right to take you to court and sue you even in the case of an accident. This is extremely important because you want to protect your assets. If your worth 10 million dollars and someone gets injured as a result of your work, its really not such a big deal. But if you're involved in a major lawsuit against you, and you don't have the money, its something that can really put you behind. It will affect your retirement and your wealth. This is why purchasing an umbrella policy is very helpful.
Supplement with an Umbrella Liability Insurance Policy
An umbrella policy lays on top of your liability insurance. It will supplement your current Contractors Liability Policy.
For example, let's say one of your company vehicles gets into an accident and hits someone. That person is now injured and paralyzed and sues you for 10 million dollars because the accident was your fault. That's where Umbrella Liability Insurance would come into play.
Ninety-nine percent of the time, if you asked your local attorney, he would say, if you have money you should buy this product. Umbrella insurance will lay on top of your liability insurance for your home, and your auto. You can buy up to 100 million dollars, but people generally buy 2 – 5 million. For example, most American home insurance policies will come with 500,000 in liability and umbrella insurance would increase it or lay on top of it another 5 million dollars if you bought a 5 million dollar umbrella.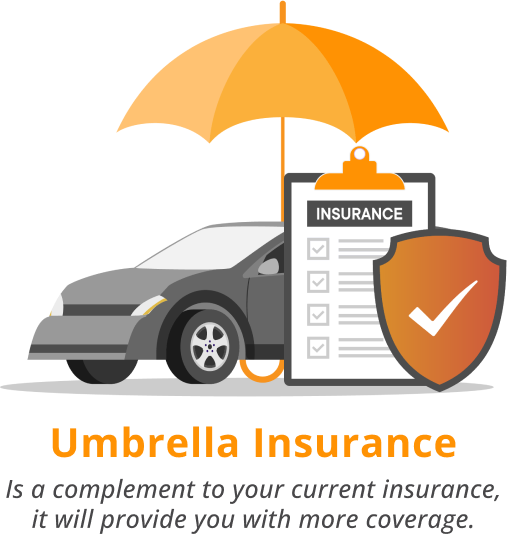 How Umbrella Liability Insurance Works
Your Umbrella Liability Insurance will supplement your contractors insurance, homeowners insurance and car insurance. Let's use the same example we used before. If your company vehicle got into an accident with another car, and you were found liable in the accident, you would consult your auto insurance policy to cover the damages.
In America, the average personal auto policy comes with $250,000 in liability per person and $500,000 per accident. So if you hit someone in a car and its your fault, and they're injured, for one person you have $250,000, and the most they'll pay for the total amount involved in the accident is $500,000. Now, if there were two people, and they each had $250,000 in damages you would be fine, but after that, the insurance company is not going to pay another dollar.
So if there were three people and they were all injured to the level of $250,000, then they would have to split lesser limits. So divide $500,000/3 = $167,000. So an umbrella policy would increase it by another 5 million. So you would have 5 million plus $250,000 per person, and 5 million plus $500,000 per accident.
Regular Insurance

Regular Insurance + Umbrella

The Cost of Umbrella Liability Insurance
Umbrella Liability Insurance is priced per million and its very inexpensive. For the average person that has a home and two cars in their family, the average cost would be $200/year per million dollars of liability coverage. You can buy Umbrella Liability Insurance as a personal policy or you can also buy it for a commercial policy.
Get a 24 Hour Umbrella Liability Quote with ContractorsLiability.com
If you're on the market shopping for Umbrella Liability Insurance, you've come to the right place. ContractorsLiabilty.com has a reputation for providing, fast and easy service. Instead of wasting your time shopping for insurance, we do it for you. We help you find the best rates, and send them to you the same day, so you can save time and money. If you're a contractor you need insurance. Click here to get a Umbrella Liability Insurance quote.

With Contractorsliability.com You Will Experience:
Fast Same Day Service
Reliable Advice
Affordable Quotes
Full Service Shopping
Service you can trust
The reputation and integrity of ContractorsLiability.com are the most valuable assets that contribute to our success. Each employee is responsible for ensuring our business operates in a manner that demonstrates a commitment to the highest standards of integrity. We will help you get the contractors liability protection that's right for you in order to protect you financially against costly claims and lawsuits. Click here to get a general contractors insurance quote.