Insurance For San Antonio Contractors
The Construction Insurance You Need Fast, Cheap & Easy!
From San Antonio Workers' Compensation Insurance to General Liability, Commercial Auto Insurance & More! We Are Your Easy & Stress-Free Construction Insurance Provider in San Antonio, TX!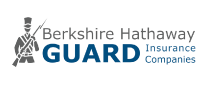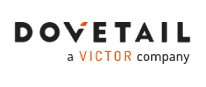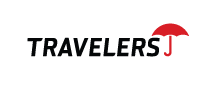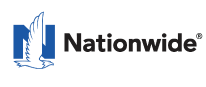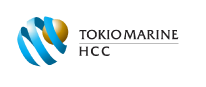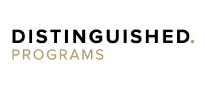 Business Insurance for Contractors in San Antonio
General contractors in San Antonio may need to carry several types of business insurance, depending on the specifics of individual jobs.
Contractors in San Antonio typically require extensive liability insurance, including general liability and workers' compensation, to cover unforeseen costs related to customer injuries and property damage.
Builder's risk insurance and surety bonds may also be required, depending on the clients you serve and the complexity of the projects they commission. What's certain is the need for a simple, quick, and low-cost coverage solution.
Tradespeople in San Antonio, such as:
Carpenters
Drywallers
Excavators
Roofers
Concrete Contractors
Electricians
Plumbers
….are mandated to carry contractors' insurance.
Contractors and subcontractors alike should have liability coverage. However, Subcontractors should avoid assuming that the primary San Antonio contractor's insurance policy covers them. It would be best if you only counted on insurance if your name is on it.

Are you a roofer in San Antonio, Texas?
Learn about the tailored policies for your roofing business here
General Liability Insurance for Contractors in San Antonio, Texas
General liability (GL) insurance is important for businesses in case their operations affect the property, employees, or customers of a third party. Injuries to clients, workers, or members of the general public could result from a malfunction in your company's operations.
Having general liability insurance can help reduce the financial impact of injuries, property damage, legal bills, and other costs. Don't assume that your regular liability insurance will cover any claim. Learn from your insurance company what kinds of claims they will cover.
You can purchase general liability insurance on its own. Alternatively, it can be included in a company owner's policy package along with property insurance (explained later).
San Antonio General Liability Insurance Coverage Includes:
False advertising
Products
Slander
Property damage you cause at a job site
Workers' Compensation Insurance for Contractors in San Antonio, Texas
When an employee is sick or injured on the job, workers' compensation insurance pays for their medical care and lost income. This commercial insurance is required by law in many jurisdictions, including San Antonio.
If your worker is hurt on the job, they can claim for workers' comp or workman's comp and get compensated for their losses. You may rest assured that your staff can make ends meet while they receive treatment thanks to this insurance. Private insurance companies are a common source for workers' comp policies.
Commercial Auto Insurance for Contractors in San Antonio, Texas
Commercial auto insurance protects cars, trucks, and vans used for business purposes. This form of protection is essential for small businesses, just as car insurance is for individuals.
Commercial car insurance includes adjustable protection levels, deductibles, and policy limitations. A fleet of vehicles can be protected by purchasing commercial auto insurance.
Physical damage coverage for business auto insurance comes in two varieties: comprehensive and collision. Complete loss, as opposed to collision loss, pays for damage caused by theft, natural disasters, and anything else that may happen.
It provides coverage against two forms of legal liability and material loss protection. If you cause damage to another person's property, and that damage is your responsibility, your insurance will pay for the repairs. It is crucial to have bodily injury coverage in case you cause an accident and someone gets wounded.
Consider getting commercial auto insurance if your business frequently uses vehicles. Small firms that employ vehicles such as trucks, plows, or delivery vans use this insurance.
Builder's Risk Insurance for Contractors in San Antonio, Texas
The ongoing construction is covered by this particular kind of insurance. In San Antonio, builders' risk insurance is a crucial sort of protection that guarantees a building is shielded from harm brought on by lightning, explosions, fire, hail, vandalism, theft, and acts of God (major weather events, etc.)
The builder's risk extends beyond the contractor. The policy should cover everyone with a financial interest in the construction project. This includes the landlord, the lender, the general contractor, the architects, and the subcontractors. This San Antonio Builder's Risk insurance covers costs except for the construction, excluding property damage.
Some of these expenses covered include:
Additional interest on loans
Lost sales
Real estate taxes
Inland Marine Insurance for Contractors in San Antonio, Texas
The phrase "inland marine" may appear deceiving because it is not maritime insurance. While moving across the land, such as by truck or train, or while being kept off-site, tools, equipment, and other commodities are covered by an "installation floater policy" of business insurance known as inland marine.
Contrary to popular belief, general liability or commercial car insurance rarely covers equipment protection while transporting. Contractor's Tool & Equipment Insurance is another name for it.
You need inland marine insurance if you run a business that requires you to work off-site, carry tools and equipment, or utilize borrowed or rented equipment. Businesses in the construction industry notably fit within this group. Your general contracting firm depends on your tools; thus, insuring them might be the difference between losing and maintaining a work if they are destroyed or stolen.
Inland marine insurance coverage often covers the following:
Mobile property at a permanent position, tools, equipment stored at a job site, property given to you or temporarily placed in your care, valuable objects (such as fine art, medical equipment, or solar equipment) being relocated, etc.
Commercial Umbrella Insurance for Contractors in San Antonio, Texas
When the claim amount surpasses the present limitations of other liability policies, San Antonio Commercial umbrella insurance provides an additional layer of protection for claim payment coverage.
Any sum that your regular liability insurance policies in San Antonio didn't cover would have to be paid out of your pocket if you didn't have commercial umbrella insurance. This could result in a financial liability that destroys a company.
Some of the leftovers that ordinary plans might not adequately cover include:
Medical bills, including ongoing or future treatments
Legal costs or the costs to pursue coverage
Damage totals to public property or other people's property may be damaged
ACORD Certificates for Contractors in San Antonio, Texas
An ACORD certificate of insurance is a one-page document highlighting the most important aspects of your company's insurance coverage. You may have heard of this document by one of its other names: an ACORD 25 certificate of insurance, certificate of insurance (COI), or certificate of liability insurance. When you purchase a policy for your firm, your insurance provider will likely issue you a certificate of insurance showing that you are covered by general liability insurance.
To reduce customer confusion and promote consistency in the industry's handling of liability insurance policy forms, insurance providers founded ACORD in the 1970s. The ACORD organization creates standard forms, such as the ACORD certificate of insurance, to increase use and legibility in the insurance sector.
Business Insurance for Contractors in San Antonio, Texas
Construction businesses must adopt customized insurance arrangements to remain compliant and avoid penalties. Again, this relies on criteria such as firm location, staff count, and industry.
Almost all employers must carry worker's compensation insurance if they have employees. In some states, general liability insurance is also necessary. Medical practitioners, lawyers, and accountants all require professional liability insurance.
Working with a seasoned insurance agent or firm will help you better understand the forms of business insurance you need in San Antonio and the types of coverage you might be able to go without.
Farmers Brown is dedicated to the growth of its customer base. We have no one-size-fits-all strategy; our packages are carefully designed for specific San Antonio businesses. Aside from that, we are cheap, quick, and easy to work with.
If you want to get the best coverage now, from the best carriers and at the lowest price, call us at (866) 225-1950 or click for a free quote. We can assist you and answer all your questions 24/7!
Your San Antonio Contractors Insurance Questions Answered
Get answers to your most common questions from Contractors Liability
For General Liability Insurance in San Antonio you need $1,000,000 per occurrence and $2,000,000 aggregate almost 100% of the time. 99% of all General Liability policies we sell in Texas are $1,000,000/$2,000,000.
For Commercial Auto Insurance in San Antonio you need $1,000,000 CSL meaning $1,000,000 Combined Single Limit for Bodily Injury and Property Damage to the other party combined. To protect your San Antonio vehicle you need to have Comprehensive and collision coverage. Commercial Auto Collision Insurance in San Antonio, TX covers any collision and Comprehensive Commercial Auto Insurance covers anything but collision.
For Workers Compensation Insurance in San Antonio you need $500,000/$500,000/$500,000 in general. This covers your workers in the event of a claim where the owner is liable up to $500,000. In 99% of cases the owner is not liable and coverage for workers compensation is unlimited.
Reputation Matters
Our customers trust us for great customer service and cost-effective coverage.