Roofing Insurance for San Antonio Contractors
Get cheap and reliable insurance for roofers in Texas!
We provide the best customer service and roofing insurance policies at Contractors Liability! From Worker's Compensation to General Liability, Commercial Auto, and more! We have over 20 years of experience working in Texas with roofing contractors. Get the coverage you need right now!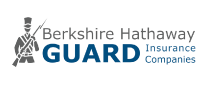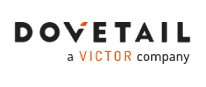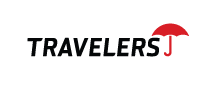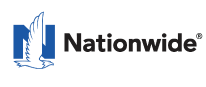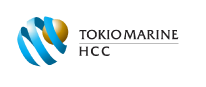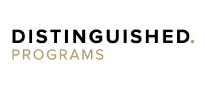 In San Antonio, high winds are not uncommon. Therefore, roofing contractors must take extra precautions when working in this area. One of the most important safety measures is carrying the right roofing insurance.
Roofing insurance is essential for any roofer or roofing company. It helps protect the contractor from potential financial losses due to accidents or damages caused while on the job. It also helps protect the customer by providing coverage in the event of an accident or damage to their property.
A roofing contractor in San Antonio will need the following top 3 forms of insurance coverage:
General Liability Insurance for Roofing Contractors in San Antonio, Texas
This insurance is the most essential for a roofing business because it protects from property damage, harm to reputation, third-party bodily injuries, medical expenses, and even an advertising injury. So, an accident that causes damage to the client's marble floors wouldn't need to be paid out of pocket because General Liability Insurance would cover it.
How Much Does General Liability Cost?
Roofing Contractors' Liability Insurance costs are affected by your company's revenue; for example, it can cost approximately 3 percent of your annual earnings. This coverage is also affected by the number of employees, the amount of coverage, the state, and the claim history of your business. We suggest that your liability insurance have a minimum coverage of $1 million and a potential aggregate of $2 million. This is the most common insurance coverage, and we strongly advise against accepting anything less. Typically, savings of under $100 are possible, but the coverage differs. The average annual cost of these general liability insurance policies is $2,800.
Exclusions:
Additionally, there are some crucial exclusions on your general liability coverage. The most common ones are open roof (no coverage while the roof was open or the trusses were visible), heating equipment, or heat process exclusion (does not cover processes that entail heating, such as torch down and hot tar roofing), work on properties over three stories, and specific property exclusions (condos, churches, medical facilities, and work on very large buildings are usually not covered).
At Contractors Liability, your roofing insurance policy is completely tailored, so you can talk to our agents to cover these exclusions as an optional endorsement.
Worker's Compensation for Roofing Contractors in San Antonio, Texas
Employers and contractors need to have adequate roofing insurance and workers' compensation in place to protect their businesses and employees in the event of an injury. The right insurance plan can provide employees with the financial security they need to recover from injuries and return to work.
Although it is not mandatory for private employers in Texas to carry, worker's compensation is often essential for those who are self-employed. Roofing contractors are typically required to carry their own worker's compensation insurance before getting a job. This policy will protect the contractor in the event of an injury while on the job and will provide coverage for medical bills and lost wages. If you are a medium size roofing company and you choose not to be protected, state laws require you to adhere to very rigorous rules.
Note: If your roofing business only deals with insured subcontractors or you don't have any employees, you can use an IF ANY POLICY or GHOST POLICY This policy covers any subcontractor you 1099 who doesn't add you as additionally insured. Besides, it protects the company that hires you and helps you bid on more jobs. The average annual cost of this insurance is $1,500.
How Much Does Worker's Compensation Insurance Cost?
Your workers' compensation insurance premium will be based on your payroll amount, the age of your business, the state, and your company's safety record. The level of risk associated with the employee's work is calculated (Class Code), and the amount of payroll is multiplied by this risk factor. For example, an office employee has a low risk and can pay $0.30 per $100 of payroll, while a roofer can pay $30.
Commercial Auto Insurance for Roofing Contractors in San Antonio, Texas
If you use any vehicle for work-related purposes, it's vital to add Commercial Auto to your roofing business insurance. This coverage is broader than your personal auto insurance and costs practically the same. Furthermore, if you have an accident while using your vehicle to transport tools and equipment or for other money-earning purposes, your personal auto policy might not cover you. Commercial auto insurance has additional benefits; for example, it can be deducted from your taxes.
How Much Does Commercial Auto Insurance Cost?
The cost of commercial auto insurance varies substantially, just like it does for the other coverages. Along with the broad elements that affect most policies, the primary factors influencing its price are the number of vehicles, the type of vehicles, and the driving records of the people using the vehicles.
| Policy Limit | Average cost per month | Average cost per year |
| --- | --- | --- |
| $1 Million | $125 | $1,500 |
Additional coverages
Inland Marine Coverage for Roofing Contractors in San Antonio, Texas
Inland Marine is a type of equipment insurance that covers tools and equipment on the job site, in transit, in a storage unit, and almost anywhere else. This policy protects against theft, accidental damage, and other types of loss.
Carrying Inland Marine Insurance is especially important for roofing contractors since they work at different locations and have to take their tools with them. Replacing your equipment out of pocket can be really expensive and place your business at risk, so it is an excellent practice to include this coverage in your roofing contractors' insurance.
How much does Inland Marine Insurance cost?
Inland marine insurance premiums are determined by a number of factors, including the cost of the insured property, the state, the company's claim, and credit history, among others.
| Coverage | Average Annual Cost | Deductible | Minimum premium |
| --- | --- | --- | --- |
| $100,000 | $800* | $1,000 | $500 |
Commercial Umbrella Insurance for Roofing Contractors in San Antonio, Texas
Commercial umbrella insurance, emerges as a vital tool for roofing contractors operating in San Antonio, Texas. This insurance type delivers a significant advantage by granting extra liability protection that stretches beyond the confinements of other liability insurance policies you hold.
Here's how this pivotal insurance element may serve roofing contractors in San Antonio:
Enhanced Liability Coverage: Commercial umbrella insurance serves to fill the gaps left by other liability policies, such as general liability insurance or commercial auto insurance. When their coverage limits are inadequate for a particular claim, commercial umbrella insurance steps in to provide the additional coverage required.
Expanded Coverage: Commercial umbrella insurance typically provides more comprehensive coverage, encompassing a broad array of risks and exposures that other liability policies might not cover.
Umbrella Limit: Compared to other liability policies, commercial umbrella insurance typically carries a higher policy limit, delivering robust protection against sizable or unexpected claims.
Remember, commercial umbrella insurance differs from excess liability insurance. While the former assists in cushioning the financial blow from insurance claims against your business or your employees, the latter merely extends the coverage of specific areas. Hence, for a broader safety net, commercial umbrella insurance is the prudent choice.
Now you know the basic coverages of roofing contractors' insurance. If you have further questions or want more information on the roofing insurance cost, please call us at (866) 225-1950 or click here for a free quote. Contractors Liability is an insurance company that can provide you with the best affordable roofing contractor insurance plan. We only work with A-Rated Carriers and have a great experience with roofers. There is nothing to lose, so contact us immediately by phone or online!
Your San Antonio Contractors Insurance Questions Answered
Get answers to your most common questions from Contractors Liability
For General Liability Insurance in San Antonio you need $1,000,000 per occurrence and $2,000,000 aggregate almost 100% of the time. 99% of all General Liability policies we sell in Texas are $1,000,000/$2,000,000.
For Commercial Auto Insurance in San Antonio you need $1,000,000 CSL meaning $1,000,000 Combined Single Limit for Bodily Injury and Property Damage to the other party combined. To protect your San Antonio vehicle you need to have Comprehensive and collision coverage. Commercial Auto Collision Insurance in San Antonio, TX covers any collision and Comprehensive Commercial Auto Insurance covers anything but collision.
For Workers Compensation Insurance in San Antonio you need $500,000/$500,000/$500,000 in general. This covers your workers in the event of a claim where the owner is liable up to $500,000. In 99% of cases the owner is not liable and coverage for workers compensation is unlimited.
Reputation Matters
Our customers trust us for great customer service and cost-effective coverage.