Roofing Insurance for Minnesota Contractors
The Insurance You Need Fast, Cheap & Easy!
Looking for hassle-free roofing insurance in Minnesota? Look no further! We offer a range of insurance products from Workers' Compensation to General Liability and Commercial Auto Insurance. Trust us to take care of all your insurance needs.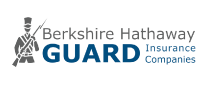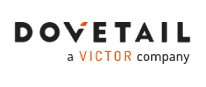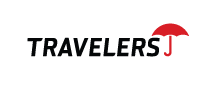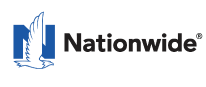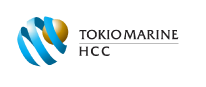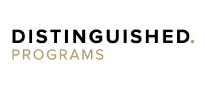 Business Insurance for Roofing Contractors in Minnesota
Operating as a roofing contractor in Minnesota involves facing an array of potential risks every day. From accidents on the job site to damage to expensive equipment, every aspect of the job entails some degree of hazard. That's why comprehensive insurance coverage isn't just recommended—it's an essential safety net. This article will delve into the six primary insurance types for roofers in Minnesota, offering a deep understanding of their costs, exceptions, exclusions, and the importance of ACORD certificates.
General Liability Insurance for Roofing Contractors in Minnesota
General Liability Insurance is fundamental coverage for roofing contractors. It protects against third-party claims of property damage, bodily injury, or personal injury that may occur during roofing projects. This coverage includes medical expenses, legal fees, and settlements. However, it is important to note that General Liability Insurance typically does not cover faulty workmanship or damage caused by wear and tear.
It's important to note that General Liability Insurance does not typically cover faulty workmanship or damage caused by wear and tear. This means that if a roofing project results in defects or issues due to poor workmanship or the natural aging of materials, the insurance policy may not cover the cost of repairs. Contractors must maintain high-quality work standards and promptly address any potential risks or issues to minimize the chances of claims related to faulty workmanship.
Workers' Compensation Insurance for Roofing Contractors in Minnesota
Minnesota law mandates Workers' Compensation Insurance for any business with employees, roofers included. Pricing varies significantly based on the nature of work, payroll size, and previous claim history. Exemptions are available for sure business owners, corporate officers, and family members, but these must be approved by the Minnesota Department of Labor and Industry.
This type of insurance protects employees who might get injured or become ill due to their job responsibilities. Here's a brief explanation of each aspect:
Medical Bills: The Workers' Comp policy covers all necessary and reasonable medical treatment if an employee suffers a work-related injury or illness. This can include, but is not limited to, emergency services, hospital stays, surgeries, medication, and any necessary medical equipment.
Rehabilitation Costs: If the work-related injury or illness requires rehabilitation services (like physical therapy or occupational therapy), Workers' Comp Insurance will cover those costs. This ensures the employee receives the necessary care to recover and return to work as efficiently and safely as possible.
Lost Wages: If the injury or illness results in the employee being unable to work for a period, Workers' Comp provides a portion of the employee's lost wages, typically about two-thirds of their regular salary. This benefit can significantly help the employee maintain financial stability during recovery.
Commercial Auto Insurance for Roofing Contractors in Minnesota
Commercial Auto Insurance is a vital asset for Minnesota's roofing contractors. It provides coverage against liabilities resulting from property damage or bodily injury if a business vehicle is involved in an accident. Not only does it account for damages inflicted on others, but it can also provide coverage for your vehicle theft and damage, depending on your chosen policy.
In Minnesota, the cost of this indispensable coverage usually ranges from $1,500 to $3,000 annually per vehicle. Costs can vary depending on factors such as the number and type of vehicles, the driving records of those operating them, and the degree of coverage selected.
However, it's important to note that specific exclusions are associated with Commercial Auto Insurance. This coverage typically does not apply to the personal use of business vehicles or damage resulting from intentional acts.
As a roofing contractor, securing Commercial Auto Insurance is a prudent step towards fortifying your business against potential road-related mishaps, thus ensuring your operations continue smoothly, no matter what obstacles you might encounter on Minnesota's roads.
Builder's Risk Insurance for Roofing Contractors in Minnesota
Builder's Risk Insurance is a protective umbrella, offering coverage against unforeseen damage or loss of equipment and materials during construction projects. This means if an unexpected event such as a fire, vandalism, or severe weather damages your materials or equipment, Builder's Risk Insurance can help cover the associated costs.
For roofing contractors in Minnesota, the typical cost for this safety net is around 1-4% of the overall construction cost. The price can vary depending on factors like the project's size, duration, and location, as well as the types of coverage included in the policy. It is important to note that losses resulting from internal factors such as employee theft, mechanical breakdowns, or ordinary wear and tear are typically not covered by these policies.
Inland Marine Insurance for Roofing Contractors in Minnesota
Inland Marine Insurance is a type of business insurance designed to cover products, materials, and equipment while they are transported overland—by truck or train, for example—or stored at a location other than your primary business premises. It's particularly valuable for businesses like roofing contractors, where expensive tools and equipment are frequently transported to various job sites.
Here's a more in-depth look at the key features of Inland Marine Insurance:
Coverage: Inland Marine Insurance covers property in transit or stored offsite. It protects your own property and property under your care, custody, or control. As a roofer, it can cover high-value tools and equipment on job sites.
Cost: Inland Marine Insurance costs vary based on the business type, covered assets, and transportation distance. Small businesses can expect to pay between $250 to $2,000 annually.
Exclusions: Inland Marine Insurance doesn't cover everything, like wear and tear, mechanical issues, animals (unless in transit), or war damages.
Commercial Umbrella Insurance for Contractors in Minnesota
Commercial Umbrella Insurance is designed to provide an extra layer of liability protection by covering costs that go beyond your other liability coverage limits. In other words, if your business is faced with a claim that exceeds the limits of your primary business liability insurance policy, your Commercial Umbrella Insurance can help cover the excess amount.
The cost of Commercial Umbrella Insurance varies depending on several factors, such as:
The nature of your business: Industries that are considered high-risk, like roofing, may have higher premiums than lower-risk industries.
Your business's size: Larger businesses may require higher coverage limits, which can increase premiums.
Your business's location: The cost may also vary based on your business's geographical location.
Your coverage limits: The higher the coverage limit you choose, the higher your premium will be.
In short, Commercial Umbrella Insurance can provide extra financial security for your business in case of a catastrophic event or significant lawsuit, making it a valuable part of your business's risk management strategy.
ACORD Certificates for Roofing Contractors in Minnesota
ACORD (Association for Cooperative Operations Research and Development) Certificates are standardized proof of insurance. For roofing contractors in Minnesota, clients often request them before beginning a project to verify the necessary insurance coverages are in place.
Your insurance agent or broker provides these certificates when you purchase or renew a policy, and there's typically no associated cost. They should be updated with each policy renewal or any significant change to your coverage. While an ACORD Certificate validates your insurance status, it does not confer any rights or coverages by itself.
Business Insurance for Roofing Contractors in Minnesota
Business insurance is an important consideration for contractors in Minnesota, as it can protect against financial loss due to a variety of risks and liabilities. Some of the key types of business insurance for contractors in Minnesota include contractors general liability insurance, workers' compensation insurance, commercial auto insurance, builders risk insurance, inland marine insurance, and commercial umbrella insurance.
It's important for contractors in Minnesota to work with a reputable insurance broker or agent at our firm to determine the right coverage for their specific business needs. By working with an experienced professional, contractors can ensure that they have the necessary insurance protection in place to help protect their business and their bottom line.
Your Insurance Questions Answered for Roofing Contractors in Minnesota
Get answers to your most common questions from Contractors Liability
For General Liability Insurance in Minnesota you need $1,000,000 per occurrence and $2,000,000 aggregate almost 100% of the time. 99% of all General Liability policies we sell in Minnesota are $1,000,000/$2,000,000.
For Commercial Auto Insurance in Minnesota you need $1,000,000 CSL meaning $1,000,000 Combined Single Limit for Bodily Injury and Property Damage to the other party combined. To protect your Minnesota vehicle you need to have Comprehensive and collision coverage. Commercial Auto Collision Insurance in Minnesota covers any collision and Comprehensive Commercial Auto Insurance covers anything but collision.
For Workers Compensation Insurance in Minnesota you need $500,000/$500,000/$500,000 in general. This covers your workers in the event of a claim where the owner is liable up to $500,000. In 99% of cases the owner is not liable and coverage for workers compensation is unlimited.
Reputation Matters
Our customers trust us for great customer service and cost-effective coverage.