Roofing Insurance for Fort Worth Contractors
The best coverage for your roofing business!
Get protected today for a cheap insurance price and excellent quality at Contractors Liability. We offer Commercial Auto, General Liability, Workers' Compensation, and much more.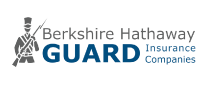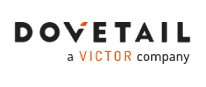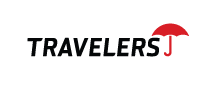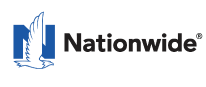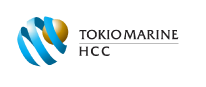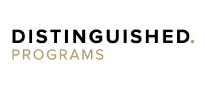 If you're looking for an affordable insurance solution for any type of roofer in Fort Worth, Contractorsliability.com is here to help. The following are the top 5 policies of insurance a roofing contractor will need to get their roofing business covered:
General Liability Insurance for Roofing Contractors in Fort Worth, Texas
General Liability coverage is the most basic type of roofing business insurance. No roofing business should operate without general liability insurance. If there is a problem or any damage is done to the client's property, or even physical injuries to a third party, any legal fees and expenses, including attorney fees, can be covered. Legal costs can be very expensive if you do not have business insurance to cover your legal defense. That is why we provide this policy, which covers everything mentioned above. This is the most common type of insurance coverage, which is why we strongly suggest your coverage does not go below $1 million with a $2 million aggregate. This policy starts at about $2800 annually, considering the following factors:
Revenue
Number of employees
Claim history
Business Location
Amount of deductible
Coverage amount
Type of work performed
There are also some exclusions to take into consideration before getting General Liability Insurance, as they do not offer coverage on certain occasions. The exclusions are:
Open Roof Exclusions

As the name describes it, this means there is no coverage when a loss occurs while the trusses are exposed/the roof is open. If you need your policy to include this, you can purchase it as a voluntary endorsement.

Heating equipment exclusion

This excludes coverage when heating tools are being used during the project, for example, when applying hot tar roofing.

Properties over three stories

Policies usually exclude this because performing any type of work from a great height includes a big risk.

Property Types

This coverage excludes certain types of properties. The most common exclusions are when it comes to condos, churches, medical facilities, and very large buildings.

If you perform any of these jobs, please make sure you have the right coverage on your policy. If it contains any of these exclusions, your covered claim will be denied.
Worker's Compensation for Roofing Contractors in Fort Worth, Texas
In general, private employers are not required to have workers' compensation in Texas. If you do not have coverage, you must follow very strict requirements that you can check out by clicking here. It is better to have a Workers' Compensation Insurance policy if you have any employees or uninsured subcontractors. The policy will cover medical bills and medical expenses for any bodily injury to an employee as a result of their work. The premium for this policy is determined depending on the payroll, work performed by employees, and your safety record. If you, as a roofing contractor, have a contract with a large general contractor, have insured subcontractors, or have no employees at all, you may use an "If Any" or Ghost policy.
For security, you should keep the Certificate of Insurance for your insured subcontractors to avoid inconveniences, such as getting any amount paid to them treated as payroll. This can put your business through a large liability when your policy is audited.
The cost of this policy is determined based on your payroll and the risk of the type of work performed by the employee (class code). The risk factor is multiplied by the payroll, expressed in the amount of premium per $100 of payroll. In this case, for roofing contractors, this amount may be, for example, $40 per $100. Other factors that are taken into account when establishing costs are the location of the business, years in business, and your safety record (experience modification).
Commercial Auto Insurance for Roofing Contractors in Fort Worth, Texas
Sometimes vehicles are used to carry equipment or other objects to job sites. If you ever get into an accident when using your vehicle for commercial matters, Commercial Auto Insurance will get you covered. The prices are not much higher than your Personal Auto Insurance; it provides better coverage and other benefits. You can even expense it on your taxes, so the cost is almost the same. The main factors in determining the cost are:
Number of vehicles
Type of vehicle(s)
Number of employees
Amount of revenue
Location of the business
Driving records
Commercial Auto Insurance mostly costs about $1,500 per year.
Inland Marine for Roofing Contractors in Fort Worth, Texas
This policy is a type of equipment insurance because it covers any equipment or materials from theft or damage in transit. Inland Marine will protect even the most expensive and vital equipment you may have at your job site or when in transit. Remember that your equipment is everything for your job, so this policy is almost essential.
The costs of this policy depends on the value of the covered equipment, the state, the claim, and the credit history of your business, among other factors. The minimum premium for this policy is $500. Nevertheless, with a $1,000 deductible, the insurance usually costs $800 a year, insuring $100,000 in covered property.
Commercial Umbrella Insurance for Roofing Contractors in Fort Worth, Texas
Roofing in Fort Worth, Texas, is a profession teeming with risks, and sometimes your existing insurance policies may need to offer more coverage in the face of extensive claims. That's when a commercial umbrella insurance policy becomes essential to your business protection plan.
Additional Liability Coverage: Commercial umbrella insurance, or commercial excess liability, bolsters your liability policies. If your general liability or commercial auto insurance falls short in the event of a substantial claim, your umbrella policy can cover the excess costs. It safeguards your Fort Worth roofing business from liabilities not adequately covered by your other policies.
Legal Defense Coverage: Legal disputes are often unavoidable in the business world. If you're faced with a liability claim, your umbrella policy can help manage legal defense costs. This includes legal fees and court costs associated with any claims, providing your business with a robust defense without draining your finances.
In conclusion, for Fort Worth roofers, commercial umbrella insurance is not just a policy – it's a strategic tool that enhances business resilience and assures clients of your professional reliability.
These are the basic things you need to know to make sure your business is correctly insured. Thanks to our experience with roofers, we can provide you with the best insurance coverage at the best price. You can save money on your roofing company insurance cost. See why thousands of roofing companies purchase their roofing insurance policies from us. If you're interested in knowing more about the roofing insurance cost or want to speak directly with an agent, you can call us at (866) 225-1950
Having trouble finding your city on our list? No panic! Every city in Texas is included in here
Your Fort Worth Contractors Insurance Questions Answered
Get answers to your most common questions from Contractors Liability
For General Liability Insurance in Fort Worth you need $1,000,000 per occurrence and $2,000,000 aggregate almost 100% of the time. 99% of all General Liability policies we sell in Texas are $1,000,000/$2,000,000.
For Commercial Auto Insurance in Fort Worth you need $1,000,000 CSL meaning $1,000,000 Combined Single Limit for Bodily Injury and Property Damage to the other party combined. To protect your Fort Worth vehicle you need to have Comprehensive and collision coverage. Commercial Auto Collision Insurance in Fort Worth, TX covers any collision and Comprehensive Commercial Auto Insurance covers anything but collision.
For Workers Compensation Insurance in Fort Worth you need $500,000/$500,000/$500,000 in general. This covers your workers in the event of a claim where the owner is liable up to $500,000. In 99% of cases the owner is not liable and coverage for workers compensation is unlimited.
Reputation Matters
Our customers trust us for great customer service and cost-effective coverage.