Roofing Insurance for El Paso Contractors
The roofing insurance you need in El Paso, Texas: Fast, cheap, and stress-free!
Get the best insurance policies for your roofing business here. At Contractors Liability, we offer all kinds of commercial insurance, from Workers' Comp, Inland Marine, and Commercial Auto, to General Liability and more.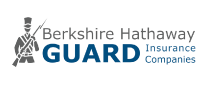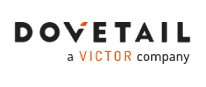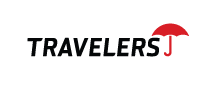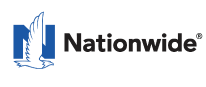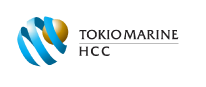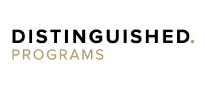 Roofers and contractors in El Paso know that insurance is an essential component of their business. It helps to cover a lot of mishaps and expenses associated with roofing-related activities.
But where do you start? Learning about insurance is one of the first steps needed to protect your business. So keep reading this article to learn what policies are best for you.
At Contractors Liability, we provide all the information roofing contractors need to make the right decision when buying insurance. We can tailor your policy, and we are always available to answer your questions.
In El Paso, a roofing contractor will need to have the following types of insurance coverage:
General Liability Insurance For Roofing Contractors in El Paso, Texas
This type of coverage protects you financially against claims resulting from bodily injury, property damage, advertising injury, and personal injury. Roofing contractors are particularly vulnerable to claims involving injury to third-party individuals or property damage brought on by the contractor's activities. These situations can be really expensive as they involve medical bills and legal costs, so paying them out of pocket might be impossible.
To safeguard your company and assets against potential lawsuits, you must have adequate general liability insurance coverage in place.
How Much Does General Liability Cost?
The price of general liability insurance varies with the following factors:
Type of work performed
Revenue
The number of employees
Previous claims history
Location of the Business
Amount of deductible
Coverage amount and policies needed
However, the average annual cost of this policy is $2,800, for coverage of $1 million, with a $2 million potential aggregate. This is the minimum coverage we recommend, it can be risky to get anything lower, and the cost difference is less than $100.
Exclusions of a General Liability Policy
However, the average annual cost of this policy is $2,800, for coverage of $1 million, with a $2 million potential aggregate. This is the minimum coverage we recommend, it can be risky to get anything lower, and the cost difference is less than $100.
| | |
| --- | --- |
| Open roof exclusions: | This is a common exclusion for roofers, and it means that there is no coverage if an accident happens while the roof is open or the trusses are visible. |
| Heating equipment or heat process exclusion | Some roofing liability insurance policies exclude coverage when heating is involved in any part of the process, like torch down or hot tar roofing. |
| Work on properties over three stories | There is more risk the higher you are. Therefore, some policies avoid coverage when working on buildings over three floors. |
| Property types | A common exclusion on your policy can be the limitation for coverage on specific properties. Condos, churches, medical facilities, and work on very large buildings are a few of the most frequent exemptions. |
Workers' Compensation Insurance For Roofing Contractors in El Paso, Texas
Workers' Compensation is an insurance plan purchased by employers to protect their business and employees. This type of policy provides coverage for medical expenses and lost wages if an employee gets injured, ill, or dies on the job. This is especially important for roofers since a fall from a single floor can be lethal.
In the state of Texas, you can choose to carry Workers' Compensation Insurance because it's not mandatory as in other states. However, if you don't carry coverage, you must work under very meticulous rules, so we recommend you get the policy.
How Much Does Workers' Compensation Insurance Cost?
The risk level of the employees (class code) is calculated and multiplied by the amount of payroll of each one of them. It is vital to separate the class codes of your workers because, if you have office employees, they would have less risk than your roofers and therefore pay less. In other words, the class code represents the percentage of their payroll that is going to be part of their workers' comp premium, and that's the reason it's expressed as a premium per $100 of payroll.
Nevertheless, other pricing factors are:
The amount of time your business has been in operation
The location (Texas, in this case)
Your safety track record
Commercial Auto Insurance For Roofing Contractors in El Paso, Texas
Commercial Auto insurance is a type of policy that provides coverage for vehicles used for business purposes. It covers different types of vehicles from accidents, such as vans, company cars, box trucks, etc.
Many roofers think that they can use their car for commercial use and be covered by a personal auto policy. However, if you have an accident while using your car for business-related purposes, your claim might get denied. So in order to be safe on the road, get commercial insurance now. It has much broader coverage than personal auto insurance, and the cost is almost identical. It can even be deducted from your taxes!
How Much Does Commercial Auto Insurance Cost?
The average cost of Commercial Auto is $1,500 a year for a policy limit of $1 million ($125 per month). But, just like for the other policies, the cost of Commercial Auto insurance is highly variable and depends on the following:
Number of Vehicles

Another advantage of Commercial Auto is that it can cover multiple vehicles. However, the more you have, the higher the price.

Type of Vehicles

The price of the policy rises as the cars get bigger and heavier. For instance, a small roofing company would price considerably less than a major construction company that employs large machinery. This is due to the fact that an accident involving a dump truck is much more likely to inflict a larger loss than one involving a van.

Driving Records

Like a personal auto policy, the more infractions and accidents the driver has, the higher the premium. You must submit the driver's license numbers of any employees that will be using the vehicles.
Additional coverages
Inland Marine Coverage For Roofing Contractors in El Paso, Texas
Inland Marine Insurance covers losses due to the damage, loss, or theft of property while it is in transit or while it is stored at a site. For example, suppose your van is stolen, and you have your vital equipment stored inside. An inexpensive Inland Marine Coverage can then protect them.
If you work at multiple job sites and you carry your tools around, then this type of coverage is essential. In case there's any mishap, you'll be able to replace or repair your precious equipment. Avoid having to buy your materials again out of pocket, and get this type of equipment insurance to be protected.
How much does Inland Marine Insurance cost?
The price of this policy is around $800 a year but varies with the cost of the covered property. So we can say that for every $100 in covered property, the price is around $0.80. The more valuable your equipment is, the higher the price. Other factors that influence the cost are:
The state (Texas in this case)
The company's credit history
The company's claim history
Commercial Umbrella Insurance for Roofing Contractors in El Paso, Texas
In the roofing business, unexpected events can lead to substantial liability claims. That's where commercial umbrella insurance enters the scene for El Paso contractors. This insurance offers extra protection when your standard liability policies have reached their limits.
Extra Coverage on Liability: Commercial umbrella insurance is a safety net that kicks in when your existing liability insurance (like general liability or commercial auto) has been exhausted. This policy protects your business when faced with extensive medical bills, legal costs, or sizable damage claims.
Coverage for Varied Risks: A commercial umbrella policy can cover various risks beyond providing extra liability coverage. This includes claims related to personal injuries, such as defamation or privacy invasion. It's a comprehensive solution to guard against unexpected hazards in your roofing operations.
Flexibility and Peace of Mind: With commercial umbrella insurance, El Paso roofing contractors can customize the coverage needed, ensuring optimal protection. More than just a policy, it's a commitment to the stability of your business, providing peace of mind in the face of potentially costly risks.
Remember, a commercial umbrella policy only activates when the limits of the underlying liability insurance have been reached. As an El Paso roofer, securing this additional protection could make a significant difference in the resilience and longevity of your business.
Ghost Policy or "If Any" Policy For Roofing Contractors in El Paso, Texas
An IF ANY POLICY or GHOST POLICY is used when you require proof of Workers' Compensation, but you have no employees or only work with insured subcontractors. It will cover you in case a subcontractor (1099 during the course of the policy) doesn't provide proof of their policy naming you as additionally insured, and it will allow you to bid on jobs that require you to provide proof of workers' compensation.
How much does it cost?
A Ghost Policy costs around $1,500 per year. However, you must have copies of each insured subcontractor's Certificate of Insurance on hand. Without them, all payments would be seen as payroll, putting your business at risk of having to pay a substantial premium obligation if your policy is audited.
These are the essential coverages that roofing companies will need to ensure proper protection. Now you know what can roofing insurance cover and how to calculate its price. However, if there is any other coverage on your mind, or you need to speak with a live agent, please call us at (866) 225-1950.
We can give you the best roofers insurance plan at the lowest price! Get covered by A-Rated Carriers with tons of roofing business insurance experience. You have nothing to lose, so call or click right now!
Not seeing your city listed? No worries! Our operations are spread across numerous of Texas cities. We invite you to check them out and determine the best spot for your business.
Your El Paso Contractors Insurance Questions Answered
Get answers to your most common questions from Contractors Liability
For General Liability Insurance in El Paso you need $1,000,000 per occurrence and $2,000,000 aggregate almost 100% of the time. 99% of all General Liability policies we sell in Texas are $1,000,000/$2,000,000.
For Commercial Auto Insurance in El Paso you need $1,000,000 CSL meaning $1,000,000 Combined Single Limit for Bodily Injury and Property Damage to the other party combined. To protect your El Paso vehicle you need to have Comprehensive and collision coverage. Commercial Auto Collision Insurance in El Paso, TX covers any collision and Comprehensive Commercial Auto Insurance covers anything but collision.
For Workers Compensation Insurance in El Paso you need $500,000/$500,000/$500,000 in general. This covers your workers in the event of a claim where the owner is liable up to $500,000. In 99% of cases the owner is not liable and coverage for workers compensation is unlimited.
Reputation Matters
Our customers trust us for great customer service and cost-effective coverage.