Roofing Insurance for Austin Contractors
The best coverage for roofers in Austin, Texas, at the best price!
Get your cheap and easy roofing insurance from a trustworthy insurance provider! We cover General Liability, Commercial Auto, Worker's Compensation, and much more!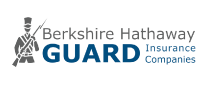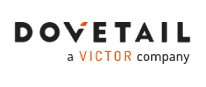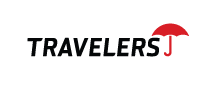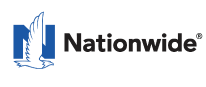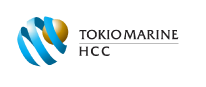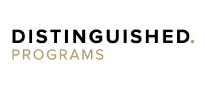 The risk of tornados in Austin is much greater than the national average. This poses a threat to both commercial and private buildings. Therefore, roofing professionals are more than necessary in the area, and they must be protected in order to perform their job correctly.
At Contractor's Liability, we provide affordable roofing business insurance, and although every policy is tailored, in this article, we'll describe the coverages we think are most vital.
General Liability Insurance for Roofing Contractors in Austin, Texas
General liability insurance is a type of policy that protects businesses from claims related to injury or property damage to third parties. For example, suppose you are fixing a leak on a commercial property and accidentally damage an expensive couch or hurt someone. In that case, this insurance coverage will pay the legal costs and medical bills associated with the incident. Paying for these kinds of accidents out of pocket can bankrupt a small business, so we advise you to protect yourself.
In Texas, carrying General Liability is not mandatory, but it's an essential form of protection for any business, especially those in the construction and roofing industries. Roofing contractors, in particular, should ensure adequate general liability insurance coverage, as they are typically exposed to more risk than other types of contractors.
How Much Does Roofing Liability Insurance Cost?
Several factors determine the price of General Liability; the most significant are the state and the type of work performed. For roofers in Texas, it often costs 2% or 3% of your total annual revenue. Other important factors that influence the policy's price are the size of your company (number of employees), the claim history, the amount of deductible, and the amount of coverage.
We suggest that your liability insurance have a minimum coverage of $1 million and a maximum aggregate of $2 million. Getting more coverage is also possible, but never accept anything less. These general liability insurance policies have an average annual cost of $2,800.
Exclusions:
Open Roof Exclusions

No coverage when the roof is entirely open or when the trusses are visible. If you need this coverage, read your policy in detail to see if it's excluded, and if it is, ask your insurance agent to add it as an optional endorsement

Heating equipment or heat process exclusion

You are probably not covered if you cause any damage to a third party while using heating equipment or processes. If you routinely perform these kinds of jobs, like torch-down roofing, you must modify your policy to include them.

Work on properties over three stories

Working on large buildings is usually excluded from your policy because it entails more risk. As with the other exclusions, get in touch if you need it.

Property Types

Some properties have more risk than others, so work on condos, churches, and medical facilities, may not be covered. Verify and add it if needed.
Workers' Compensation Insurance for Roofing Contractors in Austin, Texas
Workers' compensation policies provide employees with coverage against any related medical expenses and lost wages due to an injury, death, or illness acquired while working. Additionally, workers' comp can help roofing contractors avoid potential lawsuits by providing coverage for legal defense, rehabilitation benefits, and disability benefits. You are not legally required to carry this policy in Texas, but it is highly recommended. The rules if you don't have coverage are very strict and can be found HERE.
REMEMBER: Keep copies of each insured subcontractor's Certificate of Insurance!
In case you don't have employees or all your subcontractors are insured, there is a policy that can help you out, and it's called IF ANY POLICY or GHOST POLICY. It covers any subcontractor that doesn't provide proof of insurance naming you as additionally insured and helps you bid on jobs that require proof of workers comp. These policies usually cost roughly $1,500 annually.
How Much Does Worker's Compensation Insurance Cost?
Some factors that determine the cost of this policy are the type of work performed and the payroll amount of your roofing business. Both factors are multiplied and expressed as a premium per $100 of payroll. Therefore, they help the insurance company assess the risk you are under, and the higher it is, the more it costs. Other relevant elements that may increase your premium are the time your company has been in operation, its safety track record, and its location.
Commercial Auto Insurance for Roofing Contractors in Austin, Texas
Commercial auto insurance is a crucial protection for roofing companies who own, operate, or rent out vehicles. If you use your vehicles to transport tools and equipment to job sites, and one or more of these vehicles are involved in a covered accident, you will have the financial protection you need. On the other hand, if you have an accident using your car for work-related purposes and you only have personal auto insurance, you are at risk of getting your claim denied.
When you compare both policies, you can see that they cost almost the same but have huge differences in coverage. In fact, you can deduct commercial auto from your taxes, so the actual price is basically identical.
How Much Does Commercial Auto Insurance Cost?
The price of Commercial Auto is mainly affected by the type of vehicles you use, the number of vehicles, and the driving records of the people that will be driving them. The average annual cost is $1,500 for a policy limit of 1 million.
Additional coverages
Inland Marine Coverage for Roofing Contractors in Austin, Texas
Inland Marine Insurance covers property from theft, loss, or damage when transported from one place to another or stored at a specific location. As such, it's essential for businesses with movable equipment, like roofers, carrying around tools and materials.
If you have expensive equipment and you work at multiple locations, how do you protect it? Let's set an example: you drive your van to a new commercial project, and while you are working, someone breaks into your van and steals the vital equipment that you left there. In that case, a cheap Inland Marine Policy will give you the financial aid to replace it. That's why it is considered a type of equipment insurance.
How much does Inland Marine Insurance cost?
The variables that affect its cost are the price of the insured items, the company's credit and claim history, the location, and other pertinent factors. With a $1,000 deductible, an Inland Marine plan typically costs $800 a year to cover $100,000 in property.
Commercial Umbrella Insurance for Roofing Contractors in Austin, Texas
As a roofing contractor based in Austin, Texas, Commercial Umbrella Insurance can be an indispensable asset for your business. Functioning as an excess liability insurance layer, it supplements the protection offered by your primary policies. This policy is especially beneficial for Austin contractors seeking additional safeguarding against large-scale claims or potential lawsuits. Here's a rundown of what the Commercial Umbrella Insurance features:
Enhanced liability protection: When your standard liability insurance policies max out, Commercial Umbrella Insurance steps in to provide extended coverage, securing your business's financial stability.
Comprehensive risk coverage: This type of insurance is designed to cover a broad spectrum of risks, ranging from accidents and injuries to property damage that may occur during your roofing work.
Customizable coverage: Flexibility is key with Commercial Umbrella Insurance. You're at liberty to select the coverage amount that best suits your needs, within your policy's limits, ensuring optimal protection for your business.
Assurance for your business: Equipped with Commercial Umbrella Insurance, you can operate with the comforting knowledge that your roofing business is shielded against unforeseen, potentially high-cost risks.
At Contractors Liability, we pride ourselves on our extensive experience, spanning over 20 years, working exclusively with roofers. We are committed to liaising with only the finest A-Rated carriers across the nation, guaranteeing that we can procure the ideal coverage for your roofing company at the most competitive price.
Seeking solid protection? Your roofing contractor insurance policy should include these fundamental coverages. Got other policies in mind or lingering questions? Have a real-time chat with an agent at (866) 225-1950 or get a free quote
Hesitating because you can't see your texas city on our list? Worry not! We've expanded our operations across numerous cities. Please do browse through them and secure the ideal match for your business, regardless of your geographical location
Your Austin Contractors Insurance Questions Answered
Get answers to your most common questions from Contractors Liability
For General Liability Insurance in Austin you need $1,000,000 per occurrence and $2,000,000 aggregate almost 100% of the time. 99% of all General Liability policies we sell in Texas are $1,000,000/$2,000,000.
For Commercial Auto Insurance in Austin you need $1,000,000 CSL meaning $1,000,000 Combined Single Limit for Bodily Injury and Property Damage to the other party combined. To protect your Austin vehicle you need to have Comprehensive and collision coverage. Commercial Auto Collision Insurance in Austin, TX covers any collision and Comprehensive Commercial Auto Insurance covers anything but collision.
For Workers Compensation Insurance in Austin you need $500,000/$500,000/$500,000 in general. This covers your workers in the event of a claim where the owner is liable up to $500,000. In 99% of cases the owner is not liable and coverage for workers compensation is unlimited.
Reputation Matters
Our customers trust us for great customer service and cost-effective coverage.