Roofing Insurance for Arlington Contractors
Choose the best roofing Insurance today!
Get a tailored policy that is cheap on your pockets and perfect for your business. You can include Inland Marine Insurance, General Liability, Permit Bonds, Commercial Auto, Workers' Comp, and much more.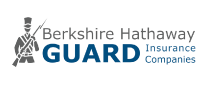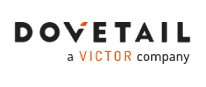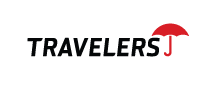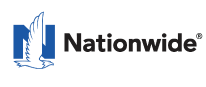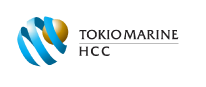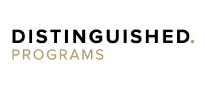 The weather in Arlington, Texas, can be really extreme. As any local knows, tornados and droughts are above the Texas average. This poses an additional risk to any building in the area. Therefore, increasing the need for roof repairs in houses and commercial properties.
Contractorsliability.com offers what any roofing contractor may need: affordable insurance solutions. Below we will explain the top 5 types of policies that will be most suitable for a roofing contractor in Arlington:
General Liability Insurance for Roofing Contractors in Arlington, Texas
This policy covers legal expenses in case there is any damage done to the client's property or physical injuries affecting a third party. If any legal action is taken against your roofing business due to a covered claim, this policy takes care of any legal costs, medical expenses, or attorney fees that may come very expensive from your own pockets. As this is the policy people tend to use the most, we recommend your coverage does not go below $1 million plus a $2 million aggregate.
Factors that affect cost:
The cost of this policy is usually $2,800 per year, taking into account the following aspects:
Revenue.
Number of employees.
Claim history.
Business Location
Amount of deductible
Coverage amount
Type of work performed
Exclusions:
| | |
| --- | --- |
| Open roof exclusions | This means it does not cover any loss occurred when the roof is open, or the trusses are exposed. Although the policy does not cover this, you can purchase it as an optional endorsement of your current roofing insurance policy. |
| Heating equipment exclusion | If there is any heating process or tools when the work is getting done, the coverage is excluded. |
| Properties over three stories | The reason why the insurance coverage excludes working on taller buildings is that this means a bigger risk for the roofing contractors. |
| Property types | Certain types of properties, such as condos, churches, medical facilities, or large buildings, are usually excluded from coverage. |
Before you get your roofing business insurance, pay special attention to the exclusions to avoid any inconvenience in the future when reporting claims.
Workers' Compensation Insurance for Roofing Contractors in Arlington, Texas
As a private employer in Texas, you can carry your workers' compensation insurance coverage even if it is not legally required. Not having coverage means you must follow some very strict law requirements that you can find here.
If you have any employees or work with uninsured subcontractors, this policy is for you!
In case you don't have employees or you only work with insured subcontractors, you can carry an "If any" or a Ghost policy. To get these, the contractor should have a contract with a large general contractor, and the subcontractors must show proof of their Workers' Compensation insurance.
Factors that affect cost:
The premium is determined by the payroll, the type of work being carried out, and your safety record. These policies generally cost around $1,500 yearly. Some factors that influence a lot on the cost are the payroll, the risk of the work getting done, the location of the roofing business, years in business, and safety records (experience modification).
To make sure you don't go through any problems, always keep your insured subcontractors' Certificate of Insurance. If you don't, everything you pay to your staff may be considered payroll, which might expose your company to a significant penalty when your insurance policy is audited.
Commercial Auto Insurance for Roofing Contractors in Arlington, Texas
Vehicles are often used for commercial purposes, for example, to transport equipment to different job sites. In case you get into an accident with your vehicle during a business activity, Commercial Auto Insurance will cover it for you. It also includes almost all types of land vehicles. Prices are not very different from your Personal Auto Insurance, and it will give you higher coverage plus other benefits. For example, you can make even the expense of this coverage on taxes.
Factors that affect cost:
There are lots of factors that influence the premium of this policy. The most important ones are:
Number of vehicles
Type of vehicle(s)
Number of employees
Amount of revenue
Location of the roofing company
Driving records
All of these factors may increase or decrease the risk of accidents happening or claims being reported, which is very influential on the price.
The policy's cost starts at $125 a month ($1,500 per year).
Inland Marine for Roofing Contractors in Arlington, Texas
This is probably one of the most important policies because it covers any damage or theft to your materials, whether on the job site or in transit. It is typically purchased to safeguard your most valuable and vital equipment. Therefore, it is considered a type of equipment insurance.
Factors that affect cost:
The cost will depend on the value of the covered equipment, the state, your claim and credit history, etc. The standard premium is $500; however, with a $1,000 deductible, you can pay $800 a year to insure $100,000.
Commercial Umbrella Insurance for Roofers in Arlington, Texas
For any business, especially Arlington roofers, it's wise to invest in a cost-effective Commercial Umbrella Insurance policy. This policy acts as a safety net when your existing liability policies' coverage limits are surpassed. If you don't have competitively priced Commercial Umbrella Insurance coverage, you may have to pay out of pocket for claims that exceed your policy limits, including legal expenses, damage to third-party property, and medical bills.
Factors that affect cost:
Here's a look at what a reasonably priced Commercial Umbrella Insurance policy might cover for roofers in Arlington:
Enhanced liability policy limits: This feature offers additional liability coverage that steps in when the limits of other insurance policies, like general liability insurance or commercial auto insurance, have been met. It's worth noting that workers' compensation is typically not included.
Personal injury: This covers claims pertaining to defamation, privacy invasion, and other similar issues that could arise during your business operations.
Property damage: If your work inadvertently causes damage to another person's property, this insurance kicks in to cover repair or replacement costs.
Bodily injury: The policy provides coverage if a client suffers an injury on your business premises or due to your operations.
Remember, the Umbrella policy comes into play only once the coverage limits of your existing liability insurance policies have been exhausted.
Business Insurance for Roofing Contractors in Arlington, Texas
Just got through reading our article? Great! You should now have a pretty solid idea of what roofing insurance covers and what it might cost you. This is the kind of know-how every roofing business owner needs to get the best deal. Still have questions? Need to chat directly with an insurance pro? Give us a call at (866) 225-1950, or swing by our website to grab a free quote right here.
Hold up, not finding your city on our list?. We've got a whole lineup of Texas cities where we do business. Feel free to check it out and find the best roofing insurance coverage for your business
Your Arlington Contractors Insurance Questions Answered
Get answers to your most common questions from Contractors Liability
For General Liability Insurance in Arlington you need $1,000,000 per occurrence and $2,000,000 aggregate almost 100% of the time. 99% of all General Liability policies we sell in Texas are $1,000,000/$2,000,000.
For Commercial Auto Insurance in Arlington you need $1,000,000 CSL meaning $1,000,000 Combined Single Limit for Bodily Injury and Property Damage to the other party combined. To protect your Arlington vehicle you need to have Comprehensive and collision coverage. Commercial Auto Collision Insurance in Arlington, TX covers any collision and Comprehensive Commercial Auto Insurance covers anything but collision.
For Workers Compensation Insurance in Arlington you need $500,000/$500,000/$500,000 in general. This covers your workers in the event of a claim where the owner is liable up to $500,000. In 99% of cases the owner is not liable and coverage for workers compensation is unlimited.
Reputation Matters
Our customers trust us for great customer service and cost-effective coverage.