Dallas Roofing Insurance
The cheap roofing insurance you need in Texas!
Get the essential policies for your roofing business: General Liability, Commercial Auto, Worker's Compensation, and more! We are your trustworthy provider, and we tailor our policies to your specific needs.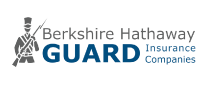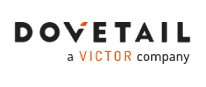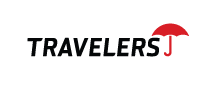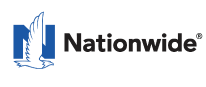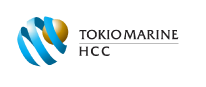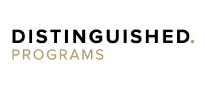 As you probably know, Dallas has a high risk of extreme heat and wildfires, making roofing, a profession full of dangers, even riskier. For that reason, having proper roofing insurance coverage is vital to keep everyone safe.
At Contractors Liability, you can get the best coverage for your roofing business at the best price. The following table will help you understand the factors that affect the policies' price:
| Factor | Explanation |
| --- | --- |
| Type of work performed | Different professions in the construction industry have different risks. For example, a standard roofing contractor will be more prone to falls than a plumber, so their insurance premium will be higher. |
| Revenue | Your business's total revenue helps calculate the amount of work your roofing company performs, which increases the risk of accidents and, therefore, the coverage price. |
| Number of employees | Increased workforce numbers increase the risk of accidents. |
| Previous claims history | Your existing policy's cost may increase if you've previously filed claims. |
| Location of the Business | Each state has different insurance laws, risks, and requirements. For example, a policy in New York City has a different price than one in Dallas, Texas. |
| Amount of deductible | Higher deductibles will result in reduced premiums. |
| Coverage amount and policies needed | Depending on your specific needs, you must select your coverage amount and the best policies for you. |
The following are the top 3 insurance policies that a roofing contractor in Dallas will need:
General Liability Insurance for Roofing Contractors in Dallas, Texas
This type of policy can provide coverage for a wide variety of potential risks. For roofing companies, it is essential to have some form of general liability insurance to protect them from any possible claims of negligence, property damage, or third-party bodily injury. For example, suppose a falling piece of material hurts a client. In that case, general liability insurance may cover the associated medical expenses and legal costs. Because this coverage is essential, roofing insurance is also known as roofing contractors' liability insurance.
Price:
General Liability Insurance costs can be calculated easily for roofing contractors in Dallas. It's around 1.5 percent of your total annual revenue or approximately $2,800 per year for a minimum coverage of $1 million, with a potential aggregate of $2 million.
Typical policy exclusions:
| | |
| --- | --- |
| Open roof exclusions | Many rules include an exclusion for open roofs. This suggests that there would be no coverage if a loss occurred while the roof was open or the trusses were visible. If you desire this coverage, it must either be included in your policy by default or added as an optional endorsement. |
| Heating equipment or heat process exclusion | Because heating instruments or processes are involved, some roofing insurance policies don't cover things like torch down and hot tar roofing. |
| Work on properties over three stories | Working on structures with four floors or more implies a higher risk than working on properties with fewer stories because the fall can be worse the higher you are. That is the justification for this exclusion under various policies. |
| Property types | Your insurance policy may exclude coverage for specific properties. Condos, churches, medical facilities, and work on very large buildings are a few of the most frequent exemptions. If you carry out any of these activities, pay close attention and ensure your insurance plan offers the proper protection. If your policy doesn't cover these types of activities, a claim that would otherwise be accepted won't be recognized. |
Workers' Compensation Insurance for Roofing Contractors in Dallas, Texas
Worker's Compensation is a type of insurance that protects employees in the event of an injury incurred while on the job. This insurance covers medical bills and a portion of the wages lost due to the injury, but the amount of compensation varies from state to state.;
In Texas, most companies are not legally required to carry this insurance policy. Nevertheless, roofing businesses should take Worker's Compensation Insurance or adhere to very strict rules. In the event that the company is judged to have been negligent, employers that do not have workers' compensation insurance are financially liable for the injury or death of an employee. You could be held accountable for a limitless sum overall. You might lose your business and more if you don't get this coverage.
Therefore, carrying good roofing insurance that includes worker's compensation is excellent if you have employees or work with uninsured subcontractors.
If all your subcontractors are insured, you should keep copies of every Certificate of Insurance. Without them, all payments would be seen as payroll, putting your business at risk of paying a significant premium obligation when your policy is audited.
Price:
Your workers' compensation insurance premium will be based on your regular payroll. The amount is multiplied by the determined level of risk related to the employee's line of work (Class Code). The traditional way to quantify this sum is the premium paid per $100 payroll. However, as was already mentioned, other crucial pricing variables include:
The firm's location.
The length of time it has been in business.
Your safety record/loss history (often referred to as Experience Modification or EM).
Commercial Auto Insurance for Roofing Contractors in Dallas, Texas
Many different vehicles used by businesses are covered by commercial auto insurance. Trucks, service utility vans, and even automobiles used for business purposes are covered by this kind of insurance.
Many roofing contractors think that their personal auto insurance will protect their car while transporting tools or equipment to the job site. However, their claim can be denied as the vehicle is used for income-related purposes. Commercial auto insurance is necessary for such cases; furthermore, it costs almost the same as your personal auto but has much broader coverage, can be deducted from your taxes, and has many other benefits.
Price:
Like with your personal auto insurance, the insurance company needs to evaluate your risks, so this coverage's price varies significantly. Most businesses generally pay around $125 a month or $1,500 per year for a policy limit of $1 million. Along with some of the general factors that affect most policies, the pricing of Commercial Auto Insurance depends on the following:
| | |
| --- | --- |
| Number of Vehicles | The more vehicles your insurance covers, the more expensive your premium will be. This is because increased traffic poses a greater risk of loss. |
| Type of Vehicles | The cost of a vehicle rises with its size and weight. For instance, a small roofing business might price significantly less than a big construction company that employs heavy equipment. This is because an accident involving a dump truck is much more likely to inflict a more considerable loss than one involving a van. |
| Driving Records | Any personnel utilizing the vehicles must provide their driver's license numbers. Like personal vehicle insurance, the price rises in proportion to the number of infractions and accidents. |
Additional coverages
Inland Marine for Roofing Contractors in Dallas, Texas
Inland Marine Insurance, otherwise known as equipment insurance, covers the tools and equipment you move around. For roofing contractors, this is especially important as they carry their equipment to each property they'll work in.
Inland Marine Insurance protects from theft, loss, or damage of tools in different places, such as the roofing project site, the vehicle you use to transport them, or a storage room. That makes a difference when you need to replace valuable equipment from a covered claim.
Price:
As with the other policies, the cost of inland marine depends on the usual variables, but it includes the cost of the insured equipment and other relevant aspects.
For Inland Marine policies, the standard cost is $800 a year for $100,000 in covered property and a $1,000 deductible, although the usual minimum premium is $500.
Commercial Umbrella Insurance for Roofing Contractors in Dallas, Texas
In Dallas, commercial umbrella insurance is a valuable safety net for businesses. This type of insurance offers an added layer of liability protection that takes effect when damages or injuries exceed the boundaries of your existing liability insurance policies.
Surplus Liability: This form of coverage is designed to safeguard your business against damages or injuries that transcend the limits of your other liability insurance policies.
Broadened Risk Coverage: In addition to enhancing your existing liability insurance, commercial umbrella insurance can address risks not typically covered by other policies, such as defamation or libel.
For Dallas-based roofing contractors, having commercial umbrella insurance can provide peace of mind, knowing that their business is further fortified against potential liability claims.
Now you know the main components of roofing contractors' insurance. Nevertheless, if you need to include other policies or want to have tailored coverage for your roofing company, get a free quote or call us at (866) 225-1950
At Contractors Liability, we specialize in getting contractors precisely what they need; we have excellent customer service and answer the phone 24/7. Get the best price from A-Rated insurance carriers today!
Pausing because your city is not featured on our list? No need to stress! We operate in a vast range of cities. Don't hesitate to check our texas cities
Your Dallas Contractors Insurance Questions Answered
Get answers to your most common questions from Contractors Liability
For General Liability Insurance in Dallas you need $1,000,000 per occurrence and $2,000,000 aggregate almost 100% of the time. 99% of all General Liability policies we sell in Texas are $1,000,000/$2,000,000.
For Commercial Auto Insurance in Dallas you need $1,000,000 CSL meaning $1,000,000 Combined Single Limit for Bodily Injury and Property Damage to the other party combined. To protect your Dallas vehicle you need to have Comprehensive and collision coverage. Commercial Auto Collision Insurance in Dallas, TX covers any collision and Comprehensive Commercial Auto Insurance covers anything but collision.
For Workers Compensation Insurance in Dallas you need $500,000/$500,000/$500,000 in general. This covers your workers in the event of a claim where the owner is liable up to $500,000. In 99% of cases the owner is not liable and coverage for workers compensation is unlimited.
Reputation Matters
Our customers trust us for great customer service and cost-effective coverage.