What Are Workers' Compensation Class Codes?
Workers' compensation class codes are numeric codes (usually three to four digits in length) that help identify the type of work that you are involved in. Insurance companies utilize these classification codes to estimate your exposure to risk while determining workers' comp insurance.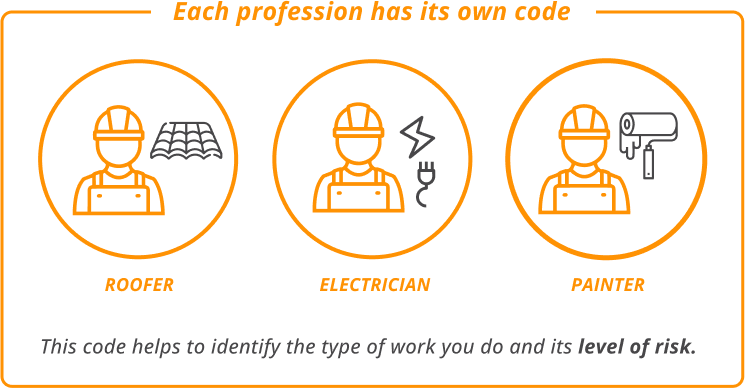 Forbes states that the average cost of workers' comp insurance in states like Florida for every $100 in payroll is 26 cents for a low-risk job and $19.40 for high-risk jobs.
Developed by the NCCI (National Council on Compensation Insurance), these classification codes include information on the losses that specific work is prone to. Insurance agents and underwriters can refer to the NCCI Scopes Manual to analyze the risks and evaluate workers' comp insurance costs.
Some of the job types found in NCCI codes include:
Carpentry
Air conditioning
Bottling
Culverts
Field crop farming
Food services
Railroad construction
Foundry
Landscape gardening
Lock construction
Plastering
Road construction
Roofing contractors
Refrigeration services
Specialist contractors
Wrecking services
Shop operations
Garage employees
Retirement living centers
Automotive machine shops
The more risk-intensive area you work in, the higher the cost of the worker's comp.

insurance policy will be. For example, demolition workers or those engaged in concrete work are likely to experience more risk than IT technicians, so the cost of insurance can vary wildly between these two professions.
In this article, we will discuss NCCI codes in detail to help you understand their use, importance, and how insurance companies use them to determine how risky a business is to insure.
What Is the National Council on Compensation Insurance?
The National Council on Compensation Insurance (NCCI) is an organization that collects workers' comp data and figures such as exposure units, premiums, and losses stats to: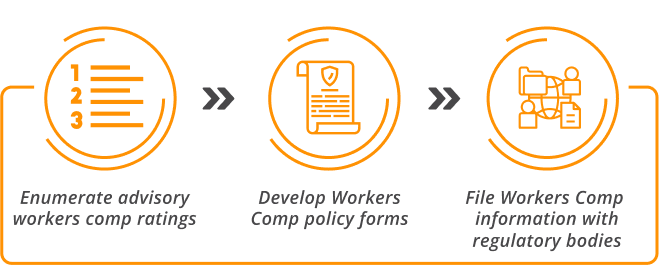 The insurance companies look up to the NCCI Scopes Manual to identify the risk level for various professions. The NCCI is a non-profit organization that provides services to insurance agents, insurers, regulatory authorities, legislators, state governments, and other related parties.
What Are NCCI Class Codes Used For?
The National Council on Compensation Insurance maintains over 700 classification codes also known as NOC codes. These NCCI codes are used primarily to determine and allocate the cost of Workers' compensation insurance considering the risk levels of a particular trade among the employers.
Insurance underwriters consider a number of factors while determining customers' premiums, classification codes being the foremost.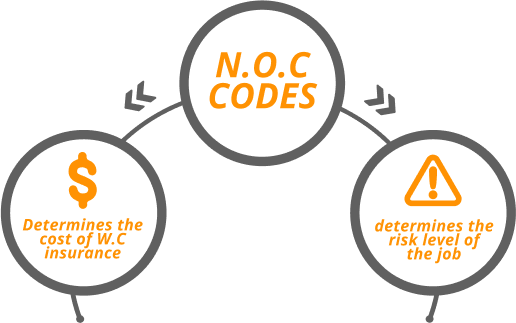 An insurance company's base rate pricing increases or decreases on the basis of the claims made in a given period. The insurance underwriter performs an audit to calculate all related factors prior to finalizing annual insurance premiums.
Using NCCI codes, companies that fall under high-risk service areas pay more for insurance coverage in comparison to low-risk industries.
Many businesses operate under different workers comp classification codes based on the fact that they are employing workers for construction work, demolition work, concrete jobs, human resource departments, and clerical office tasks.
In this case, the job of the construction worker is more risk-intensive than the human resource staff. Different class codes will give insurance companies a more transparent view of the risk factor surrounding your business.
States with Their Own Workers' Comp Laws
Workers' comp laws differ in most states. In many states, the employer needs to purchase the workers' comp insurance as soon as they hire the first employee while many states have a set threshold requirement.
For example, the minimum employee requirement for businesses operating in Alabama is five while those in New Mexico must have at least three office employees at the time of comp insurance purchase.
While a majority of states follow the NCCI class code system, others choose to operate with more independent guidelines. NCCI NOC codes help the insurance companies to easily evaluate the risks that a particular job may involve. It also allows consistency in worker comp classification codes across states.
Different classification systems include:
NCCI States
Independent Bureau States
Monolithic States
About two-thirds of states follow NCCI codes because they subscribe to and abide by the National Council of Compensation Insurance. These states have their own comp insurance bureaus, but they rely on the NCCI for administrative formalities. Some of the examples of NCCI states are Alabama, Colorado, Georgia, Kentucky, Louisiana, Mississippi, South Carolina, Texas, and Virginia.
Some of the states that follow NCCI RULES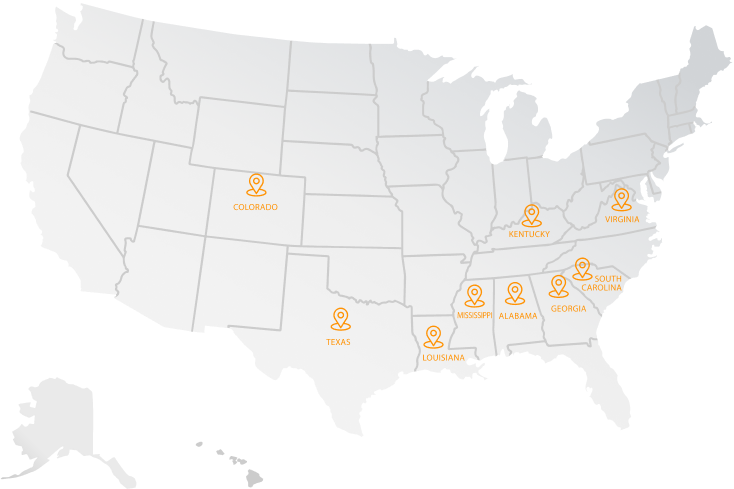 A total of eleven states along with the District of Columbia are categorized as the Independent States as they do not follow the NCCI rules or guidelines. These eleven states include California, Massachusetts, Pennsylvania, Delaware, Minnesota, New York, Indiana, Wisconsin, New Jersey, Michigan, and North Carolina.
Independent States (Don't follow the NCCI rules)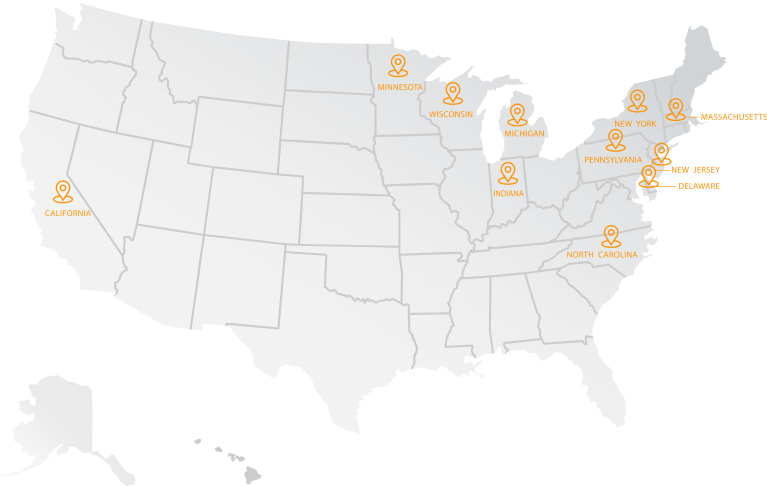 The Monolithic States are the four states that interdict the sale of private workers' comp insurance to employers and are known as the monolithic states. These states are Washington, North Dakota, Wyoming, and Ohio.
Monolithic States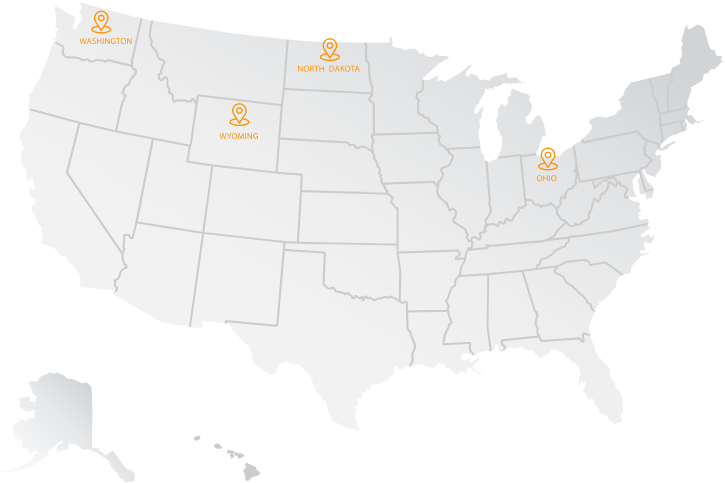 What Are the Benefits of Accurate NCCI Codes?
No one wants to pay more for the worker's comp insurance policy and therefore, it's mandatory to identify and assign accurate NCCI NOC codes. It prevents policyholders from being penalized for overreporting or underreporting any work-related risks.
Insurance providers are equally responsible for evaluating the accurate NCCI codes; any sort of mistake can result in paying extra premiums. On determining any wrong class codes, insurance companies can even cancel the insurance.
In case, if the policyholder plans to buy a new policy such as general liability policy, the insurance provider will check your workers' compensation insurance status. If you have a past history of denied comp insurance, the insurance company can deny your application.

Based on the information you provide about your business as well as the tasks your employees are responsible for, the insurance salespersons will provide you with a classification NOC code. This code helps in deciding the base rate for insurance premiums.
If, at any stage, you realize that you are being overcharged for your workers' compensation insurance, contact your insurance company and ask your broker to review the classification code.
Make sure you use the accurate employer NOC code before you purchase your workers' compensation policy to protect your business from any harm if any of your employees are injured while working on the job site. Any kind of intentional or accidental misclassification can lead to lawsuits and hefty fines.
Where to Look Up NCCI Class Codes
To look up NCCI classification codes, you may refer to the NCCI website. To get a more detailed look into the NCCI risk-classification system, refer to the NCCI Scopes Manual.
Protect Your Business with Workers' Compensation Insurance through Contractors Liability
Workers' compensation insurance is mandatory for businesses in almost all states and the employer must purchase it even before hiring the first employee. Since countless formalities and complexities can make it overwhelming, professional assistance can help you get the right coverage your business deserves.
At Contractors Liability, we listen to your business needs carefully and assist you throughout the workers' comp insurance purchase process. Our insurance agents assist you from underwriting to final purchase to claim settlements.