Roofing Insurance for West Virginia Contractors
Accessible, Affordable, and Efficient!
In need of a convenient solution for roofing insurance in West Virginia? Your search ends here! We present various insurance options ranging from Workers' Compensation to General Liability and Commercial Vehicle Insurance. Let us cater to all your insurance requirements.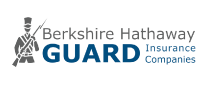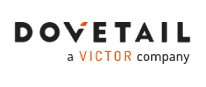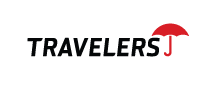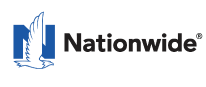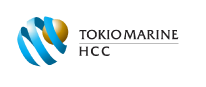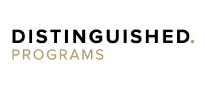 Working as a roofing contractor in West Virginia entails navigating through a multitude of risks on a daily basis. Every aspect of this job involves potential hazards, from workplace mishaps to damaging costly equipment. That's why comprehensive insurance coverage is more than advisable—it's a necessary safeguard. This article delves into six key insurance types for West Virginia roofers, providing in-depth insights into their costs, exceptions, and the significance of ACORD certificates.
General Liability Insurance for Roofing Contractors in West Virginia
For roofing contractors, General Liability Insurance is a pivotal coverage. It safeguards against third-party claims relating to property damage, bodily injury, or personal injury that might transpire during roofing operations. This coverage encompasses medical expenses, legal charges, and settlements. It's worth noting, however, that this insurance does not usually extend to damages resulting from faulty workmanship or wear and tear.
Should a roofing project result in flaws or problems due to substandard workmanship or natural deterioration of materials, the insurance policy might not cover repair costs. Contractors must uphold high-quality work practices and promptly tackle any potential threats or issues to diminish the likelihood of claims associated with poor workmanship.
Workers' Compensation Insurance for Roofing Contractors in West Virginia
In West Virginia, any business employing workers, including roofing contractors, is legally mandated to have Workers' Compensation Insurance. Costs significantly fluctuate based on the type of work, payroll size, and past claim history. Certain business owners, corporate officers, and family members might be eligible for exemptions, but these need to be authorized by the West Virginia Department of Labor and Industry.
This insurance shields employees who are injured or falling ill due to their work duties. Here's a succinct explanation of its components:
Medical Bills: Workers' Compensation policy includes all necessary and reasonable medical treatment if an employee endures a work-related injury or illness. Coverage spans emergency services, hospital stays, surgeries, medication, and required medical equipment.
Rehabilitation Costs: If the work-related injury or illness necessitates rehabilitation services (like physical therapy or occupational therapy), Workers' Compensation Insurance will cover these expenses. This guarantees the employee receives the necessary care to recuperate and return to work safely and efficiently.
Lost Wages: If the injury or illness results in the employee being unable to work for a certain duration, Workers' Compensation provides a portion of the employee's lost wages, usually about two-thirds of their regular salary. This benefit can significantly assist the employee in maintaining financial stability during recovery.
Commercial Auto Insurance for Roofing Contractors in West Virginia
In West Virginia, this indispensable coverage's cost typically ranges from $1,500 to $3,000 annually per vehicle. Costs can vary depending on the number and type of vehicles, the driving records of those operating them, and the selected coverage level.
However, it's crucial to note that Commercial Auto Insurance has associated exclusions. This coverage usually does not apply to the personal use of business vehicles or damage resulting from deliberate acts.
For instance, consider a situation where one of your trucks, filled with roofing materials and equipment, is involved in a collision. The accident could result in significant damage to the vehicle, loss of expensive roofing materials, and, more seriously, injury to the driver or other road users. Here, Commercial Auto Insurance would cover the costs of vehicle repair or replacement, replacement of lost materials, and any liability expenses arising from injuries or property damage caused by the accident.
Builder's Risk Insurance for Roofing Contractors in West Virginia
Builder's Risk Insurance is a protective shield, offering coverage against unexpected damage or loss of equipment and materials during construction projects. If an unexpected event such as a fire, vandalism, or severe weather damages your materials or equipment, Builder's Risk Insurance can help cover the associated costs.
For roofing contractors in West Virginia, the usual cost for this protective measure is around 1-4% of the total construction cost. The price can fluctuate depending on elements like the project's scale, duration, location, and coverage types included in the policy. It's crucial to understand that these policies generally do not cover losses arising from internal factors such as employee theft, mechanical breakdowns, or regular wear and tear.
Inland Marine Insurance for Roofing Contractors in West Virginia
Inland Marine Insurance is a specific business insurance designed to cover products, materials, and equipment while they are being transported over land—be it by truck or train—or stored at a location other than your primary business premises. It's particularly beneficial for businesses like roofing contractors, where expensive tools and equipment are frequently transported to various job sites.
Here's a deeper look at Inland Marine Insurance's main features:
Coverage: Inland Marine Insurance covers property in transit or stored offsite. It protects your own property and property under your care, custody, or control. For a roofer, it can cover high-value tools and equipment on job sites.
Cost: Inland Marine Insurance costs vary based on the business type, covered assets, and transportation distance. Small businesses can expect to pay between $250 to $2,000 annually.
Exclusions: Inland Marine Insurance doesn't cover everything, like wear and tear, mechanical issues, animals (unless in transit), or war damages.
Commercial Umbrella Insurance for Roofing Contractors in West Virginia
Commercial Umbrella Insurance is designed to provide additional liability protection by covering costs exceeding your other liability coverage limits. In simple terms, if your business faces a claim that surpasses the limits of your primary business liability insurance policy, your Commercial Umbrella Insurance can help cover the excess amount.
The cost of Commercial Umbrella Insurance varies based on several factors, such as:
The nature of your business: High-risk industries, like roofing, may have higher premiums than lower-risk industries.
Your business's size: Larger businesses may require higher coverage limits, which can increase premiums.
Your business's location: The cost may also vary based on your business's geographical location.
Your coverage limits: The higher the coverage limit you choose, the higher your premium will be.
Commercial Umbrella Insurance can offer additional financial protection for your business in the event of a devastating incident or major lawsuit, making it an invaluable component of your business's risk management strategy.
ACORD Certificates for Roofing Contractors in West Virginia
ACORD (Association for Cooperative Operations Research and Development) Certificates are standardized proof of insurance. For roofing contractors in West Virginia, clients often request them before initiating a project to confirm the necessary insurance coverages.
Your insurance agent or broker provides these certificates when you purchase or renew a policy, and there's typically no associated cost. They should be updated with each policy renewal or any significant change to your coverage. While an ACORD Certificate validates your insurance status, it does not confer any rights or coverages.
FAQs by Contractors Liability
For General Liability Insurance in West Virginia, you need $1,000,000 per occurrence and $2,000,000 aggregate almost 100% of the time. 99% of all General Liability policies we sell in West Virginia are $1,000,000/$2,000,000.
For Commercial Auto Insurance in West Virginia, you usually need $1,000,000 CSL (Combined Single Limit). 95% of all Commercial Auto policies we sell in West Virginia are $1,000,000 CSL.
On average, Roofing Contractors' Insurance in West Virginia can cost anywhere between $7,500 to $15,000 annually for General Liability alone. The price varies depending on factors like business size, coverage type and amount, and risk factors.
The average cost of Workers' Compensation Insurance in West Virginia for roofing contractors is approximately $15-$25 per $100 of payroll. However, the exact cost can vary based on factors such as your business's location, claim history, and safety practices.
Reputation Matters
Our customers trust us for great customer service and cost-effective coverage.