Roofing Insurance for Washington Contractors
The Insurance You Need Fast, Cheap & Easy!
From Washington Workers' Compensation Insurance to General Liability, Commercial Auto Insurance More We Are Your Easy & Stress Free Roofing Insurance Provider in Washington State!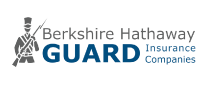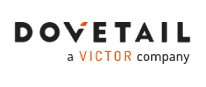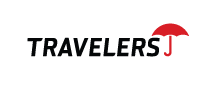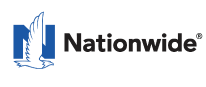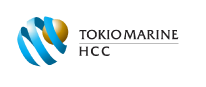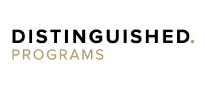 Business Insurance for Roofing Contractors in Washington
If you're a contractor in Washington, safeguarding your business from financial risks and legal liabilities is a top priority. This is where a roofing contractor's insurance can be a game-changer, shielding you from potential losses, damages, or injuries that may arise during your work. This article will elaborate on why contractor insurance is indispensable for Washington-based contractors.
If you want to get the best coverage now, from the best carriers and at the lowest price, call us at (866) 225-1950 or click for a free quote. We can assist you and answer all your questions 24/7!
General Liability Insurance for Roofing Contractors in Washington
General Liability Insurance protects against third-party claims for property damage or bodily injury caused by your roofing operations. As a roofing contractor, you understand that accidents can happen on the job, and having General Liability Insurance ensures that you are financially protected in such situations. Whether it's a mishap that damages a client's property or an injury sustained by a bystander, this insurance covers legal fees, medical expenses, and property repairs.
One of the main advantages of General Liability Insurance for roofing contractors is its broad coverage. It protects you against claims related to your work and extends to incidents that occur on your business premises. For example, if a client slips and falls at your roofing office, resulting in injury, General Liability Insurance can cover the associated medical expenses and legal fees. This comprehensive coverage provides peace of mind, allowing you to focus on delivering quality roofing services without worrying about the financial consequences of unexpected accidents.
Workers' Compensation Insurance for Roofing Contractors in Washington
Workers' Compensation Insurance for roofing contractors in Washington is a mandatory coverage required by law. As a roofing contractor, you are responsible for providing this insurance to your employees. Workers' Compensation Insurance ensures that your workers are protected in the event of work-related injuries or illnesses.
Workers' Compensation Insurance provides medical benefits, wage replacement, and rehabilitation services to injured or ill employees while performing their job duties. It covers a range of scenarios, including falls from roofs, accidents with tools or equipment, exposure to hazardous materials, and repetitive motion injuries. By having Workers' Compensation Insurance in place, you can fulfill your legal obligations and provide your employees with the necessary support and financial assistance during difficult times.
Not only does Workers' Comp protect your employees, but it also protects your business from potential lawsuits. When you provide this coverage, your employees generally waive their rights to sue your company for work-related injuries or illnesses. This helps mitigate the risk of costly legal battles and potential financial losses that could arise from such lawsuits.
By prioritizing Workers' Compensation Insurance, you demonstrate your commitment to the safety and welfare of your workforce while safeguarding your business from potential legal and financial repercussions.
Commercial Auto Insurance for Roofing Contractors in Washington
When it comes to running a roofing contracting business in Washington, having reliable transportation is essential. That's where commercial auto insurance comes in. Commercial Auto Insurance provides coverage for the vehicles used in your roofing operations, whether it's a work truck, van, or other commercial vehicle. This insurance protects you and your business from potential liabilities and financial losses from accidents, theft, or vehicle damage.
Commercial Auto Insurance for roofer contractors in Washington offers a range of benefits. It provides coverage for property damage and bodily injury liability, ensuring that you are protected if you or one of your employees causes an accident that damages another person's property or causes bodily harm. Additionally, this insurance covers collision damage to your vehicles, regardless of who is at fault, theft, vandalism, and damage caused by natural disasters.
Builder's Risk Insurance for Roofing Contractors in Washington
Builder's Risk Insurance safeguards the roofing contractor's interests by looking after the property being worked on, including the roof materials, tools, and equipment. Whether you're replacing a roof or installing a new one, Builder's Risk Insurance shields your investment from potential risks such as theft, fire, vandalism, or natural disasters like storms or hail damage. With Builder's Risk Insurance in place, roofing contractors in Washington can ensure that unforeseen events won't derail their projects and cause financial setbacks.
Several key factors should be considered when seeking Builder's Risk Insurance for roofing contractors in Washington.
The policy's duration typically aligns with the project timeline, providing coverage from the start of roofing work until its completion.
The cost of Builder's Risk Insurance may vary depending on factors such as the value of the roofing project, the location, and the desired coverage limits
Working with an experienced insurance provider specializing in contractor insurance is crucial to secure the right Builder's Risk Insurance for your roofing projects in Washington.
By obtaining this insurance, roofing contractors can protect their investment, manage potential risks, and ensure the smooth progress of their projects, ultimately delivering exceptional roofing services to their clients.
Inland Marine Insurance for Roofing Contractors in Washington
As a roofing contractor in Washington, your tools and equipment are your trusted companions on every job site. They help you deliver exceptional craftsmanship and ensure the satisfaction of your clients. But have you considered how you would cope if these essential assets were damaged, lost, or stolen? This is where Inland Marine Insurance comes to the rescue.
Inland Marine Insurance is designed to protect the valuable tools, equipment, and materials that roofing contractors use daily. It provides coverage for property that is not stationary or permanently located at a specific job site. So, whether transporting your tools from one site to another, storing them overnight, or even working on a client's property, Inland Marine Insurance has got you covered.
With Inland Marine Insurance, you can have peace of mind knowing that your tools and equipment are protected against a wide range of risks, including theft, vandalism, fire, and accidental damage. This insurance also extends coverage to situations such as transit, storage, and even during temporary storage at a job site. Investing in Inland Marine Insurance can safeguard your valuable assets and ensure that your roofing business continues to thrive, no matter the challenges you may face.
Commercial Umbrella Insurance for Roofing Contractors in Washington
Suppose you work as a roofer in Washington. In that case, you probably know how vital it is to have comprehensive insurance coverage that can safeguard your business against unexpected events and potential liabilities. Although having General Liability Insurance is a good start, there may be times when your primary policy's limits are surpassed. This is where Commercial Umbrella Insurance becomes valuable, as it provides an extra level of protection and assurance.
Commercial Umbrella Insurance serves as an additional safety net, extending the coverage limits of your existing policies. It acts as an umbrella, providing extra liability protection that kicks in when the limits of your General Liability or other primary policies have been exhausted. This means that in the event of a costly lawsuit or a major claim, your Commercial Umbrella Insurance steps in to cover the remaining costs, potentially saving your business from financial hardship.
Protect your roofing business from financial losses caused by accidents, property damage, or legal claims with Commercial Umbrella Insurance. It offers extra security, allowing you to take on bigger projects and confidently manage risks. Ensure your business's success and opt for comprehensive coverage.
ACORD Certificates for Roofing Contractors in Washington
Roofers in Washington might encounter situations where they must furnish proof of insurance to their clients, vendors, or subcontractors. That's when ACORD Certificates come in handy. ACORD (Association for Cooperative Operations Research and Development) Certificates are industry-standard documents that prove insurance coverage. These certificates provide essential information about your insurance policies, including coverage types, policy limits, and effective dates.
ACORD Certificates hold significant value in the roofing industry as they establish credibility and demonstrate that you have the necessary insurance coverage to protect your clients and stakeholders. By presenting an ACORD Certificate, you can assure your clients that you are adequately insured, which can build trust and confidence in your roofing services.
Moreover, ACORD Certificates streamline the process of demonstrating compliance with contractual requirements. Many clients and project owners require contractors to provide proof of insurance before commencing work. ACORD Certificates simplify this process by clearly outlining your insurance coverage, saving you time and effort in gathering and organizing the necessary documentation. With ACORD Certificates, you can focus on what you do best—delivering exceptional roofing services—while ensuring that you have the documentation required to meet contractual obligations and regulatory requirements.
Your Insurance Questions Answered for Roofing Contractors in Washington
Get answers to your most common questions from Roofing Contractors Liability
For General Liability Insurance in Washington you need $1,000,000 per occurrence and $2,000,000 aggregate almost 100% of the time. 99% of all General Liability policies we sell in Washington are $1,000,000/$2,000,000.
For Commercial Auto Insurance in Washington you need $1,000,000 CSL meaning $1,000,000 Combined Single Limit for Bodily Injury and Property Damage to the other party combined. To protect your Washington vehicle you need to have Comprehensive and collision coverage. Commercial Auto Collision Insurance in Washington covers any collision and Comprehensive Commercial Auto Insurance covers anything but collision.
For Workers Compensation Insurance in Washington you need $500,000/$500,000/$500,000 in general. This covers your workers in the event of a claim where the owner is liable up to $500,000. In 99% of cases the owner is not liable and coverage for workers compensation is unlimited.
Reputation Matters
Our customers trust us for great customer service and cost-effective coverage.