Roofing Insurance for Virginia Contractors
The Roofing Insurance You Need Fast, Cheap & Easy!
From Virginia Workers' Compensation Insurance to General Liability, Commercial Auto Insurance More We Are Your Easy & Stress-Free Roofing Insurance Provider in Virginia!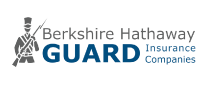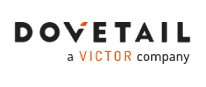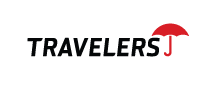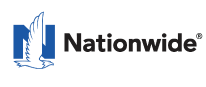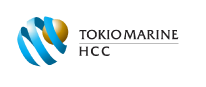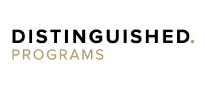 Business Insurance for Roofing Contractors in Virginia
Navigating the ins and outs of insurance policies can be daunting for Virginia roofing contractors. This article outlines the critical insurance types contractors in the roofing industry should consider ensuring comprehensive protection against various business risks.
If you want to get the best coverage now, from the best carriers and at the lowest price, call us at (866) 225-1950 or click for a free quote. We can assist you and answer all your questions 24/7!
General Liability Insurance for Roofing Contractors in Virginia
General Liability Insurance is a cornerstone policy that protects Virginia roofing contractors from significant financial losses resulting from third-party claims of bodily injury, property damage, or advertising injuries.
While General Liability Insurance provides broad coverage, there are several important exclusions that roofing contractors in Virginia should be aware of:
Professional Errors: General Liability Insurance doesn't cover damages from your professional services or advice. If you install a roof incorrectly, causing leaks and damage, your policy won't cover the cost of repairs. You'd need Professional Liability (Errors & Omissions) Insurance for this.
Employee Injuries: Injuries to your employees are not covered by General Liability Insurance. For this, Workers' Compensation Insurance is needed.
Auto Accidents: This policy does not cover any damages or injuries caused by business vehicles. You'll need Commercial Auto Insurance for these claims.
Intentional Acts: Any intentional acts of damage or harm caused by your business won't be covered by your General Liability policy.
Workers Compensation Insurance for Roofing Contractors in Virginia
Roofing work is recognized as one of the most dangerous jobs in the construction industry. The risk of falls, being struck by objects, or sustaining injuries from equipment is high. Consequently, Workers' Comp Insurance is particularly important for roofing contractors in Virginia. A robust policy can help you comply with the state's legal requirements and provide peace of mind to your employees, knowing they're protected if an accident occurs.
Exclusions and Limitations
Despite its broad coverage, Workers' Compensation Insurance does have some exclusions:
Injuries sustained while an employee is commuting to or from work are typically not covered.
Injuries resulting from intoxication or drug use at work are usually excluded.
Injuries inflicted intentionally, or those resulting from horseplay or fights initiated by the injured employee, are not covered.
Workers' Compensation Insurance can be a significant business expense, especially for high-risk industries like roofing. However, the cost of not having adequate coverage can be much higher. Virginia roofing contractors should work closely with an experienced insurance agent to ensure they get a policy that provides the necessary coverage at the best price.
Commercial Auto Insurance for Roofing Contractors in Virginia
For Virginia roofing contractors, vehicles are crucial for transporting employees, tools, and materials. Commercial Auto Insurance provides coverage for company-owned vehicles and can cover.
Commercial Auto Insurance is essential for Virginia roofing contractors, as the nature of their work often requires transportation of personnel, tools, and materials. The coverage comes into play in several frequent scenarios in the roofing industry.
For instance, consider a situation where one of your trucks, filled with roofing materials and equipment, is involved in a collision. The accident could result in significant damage to the vehicle, loss of expensive roofing materials, and, more seriously, injury to the driver or other road users. Here, Commercial Auto Insurance would cover the costs of vehicle repair or replacement, replacement of lost materials, and any liability expenses arising from injuries or property damage caused by the accident.
As a Virginia roofing contractor, it's important to consider the potential scenarios and recognize the significance of having Commercial Auto Insurance coverage. This protection can help safeguard your business from the financial impact of auto-related incidents.
Builder's Risk Insurance for Roofing Contractors in Virginia
Builder's Risk Insurance is a project-specific policy covering property and materials during construction. Given Virginia's diverse weather conditions and storm potential, Builder's Risk Insurance can prove indispensable for roofing contractors. Protecting your projects from damages caused by unpredictable weather events or other perils can save your business significant financial strain.
Additionally, clients may require you to carry Builder's Risk Insurance to protect their financial interests during construction. This coverage can increase your credibility and make you more attractive to potential clients.
Builder's Risk Insurance should be tailored to each project, considering the project's value, duration, and specific risks. Partnering with a knowledgeable insurance provider can ensure you secure the best coverage for your needs. As a roofing contractor in Virginia, having this insurance in your portfolio ensures that unexpected events don't derail your hard work and cause financial losses.
Inland Marine Insurance for Roofing Contractors in Virginia
Roofing contractors regularly transport tools and equipment, which puts these valuable assets at risk. Inland Marine Insurance covers your property while it's in transit or stored off-site.
Here's a list of some everyday items that they often transport to job sites.
Ladders and Scaffolding
Roofing Nailers
Hammer and Roofing Hatchet
Roofing Shovels
Utility Knives
Chalk Lines
Compressors and Hoses
Roof Jacks
In conclusion, Inland Marine Insurance serves as a lifeline for roofing contractors in Virginia, offering a protective layer for the expensive tools and equipment that are fundamental to your operations. By safeguarding against the financial impact of damage or loss during transportation or at the job site, this coverage ensures that unexpected incidents don't disrupt your business flow or put a dent in your finances.
When selecting a policy, it's important to partner with an experienced insurance provider who can guide you toward the proper coverage levels based on the value of your equipment and the specific risks you face. With the right Inland Marine Insurance policy, you can focus on delivering the best roofing services to your clients, knowing that your tools and equipment are well-protected.
Commercial Umbrella Insurance for Roofing Contractors in Virginia
In the roofing industry, where liability risks are inherently high, it's crucial to have a robust insurance plan. Commercial Umbrella Insurance serves as an indispensable safety net for roofing contractors in Virginia, extending the reach of their coverage when other policies reach their limits.
Commercial Umbrella Insurance acts as a secondary policy that kicks in when a claim exceeds the limits of your underlying liability policies. It's designed to supplement several different liability policies such as General Liability, Commercial Auto, and Employer's Liability, offering additional coverage that might be crucial in the face of a significant claim.
Imagine a scenario where a severe accident at a job site results in substantial property damage and injuries, leading to a liability claim surpassing your General Liability Insurance limit. In such a case, without Umbrella Insurance, your business would be on the hook for the cost exceeding your policy limit. However, with a Commercial Umbrella policy in place, the extra cost would be covered, shielding your business from a potentially devastating financial hit.
Beyond simply enhancing the coverage limits of your existing policies, Commercial Umbrella Insurance often provides broader coverage. This means it might cover certain types of claims that are not covered by your other policies, offering a more comprehensive safety net for your business.
ACORD Certificates for Roofing Contractors in Virginia
An ACORD Certificate is a standard document that provides proof of your business insurance.
It outlines your policy details, coverage limits, and assures clients and other third parties that your business is insured.
It's also often required in contract negotiations and when applying for professional licenses.
Clients often require contractors to provide an ACORD Certificate before the commencement of a project. It is a testament to your financial stability and responsibility, ensuring that the clients won't be left in a lurch should something go awry during the project. In contract negotiations, an ACORD Certificate can be pivotal, assuring your clients or partners that any potential liabilities arising from your operations are well-covered.
In conclusion, understanding and obtaining the appropriate insurance coverage is key for Virginia roofing contractors. These policies will safeguard your business from financial losses and allow you to focus on providing the best service to your clients. Always consult an insurance broker or agent to ensure your coverage matches your business's unique needs and risks.
Business Insurance for Roofing Contractors in Virginia
When searching for proper insurance coverage for your business, we highly recommend you work with our skilled insurance brokers or agents. They can provide valuable advice and suitable assistance in identifying your business' particular insurance needs and aid in securing the most favorable rates and terms for coverage.
Your Insurance Questions Answered for Roofing Contractors in Virginia
Get answers to your most common questions from Roofing Contractors Liability
In Virginia, most of the time you will be required to have a coverage of $1,000,000 per occurrence plus a $2,000,000 aggregate. About 99% of the general liability policies sold in Virginia follow this coverage limit.
To obtain commercial auto insurance in Virginia, you must have $1,000,000 CSL (Combined Single Limit) coverage for bodily injury and property damage caused to a third party. In order to protect your vehicle in the state of Virginia, you need both comprehensive and collision coverage to cover everything, including collision.
In general, contractors in Virginia need $500,000. In about 99% of cases, with this amount, the coverage for worker's compensation is unlimited and the owner is not liable.
Reputation Matters
Our customers trust us for great customer service and cost-effective coverage.