Roofing Insurance for Vermont Contractors
The Insurance You Need Fast, Cheap & Easy!
From Vermont Workers' Compensation Insurance to General Liability, Commercial Auto Insurance, More We Are Your Easy & Stress-Free Roofing Insurance Provider in Vermont!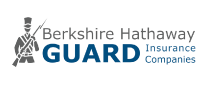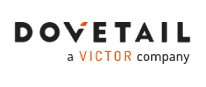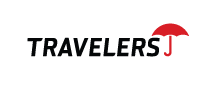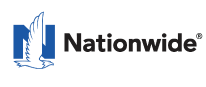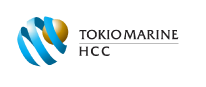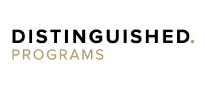 Business Insurance for Roofing Contractors in Vermont
In Vermont, roofing contractors have a unique set of responsibilities. They are entrusted with creating and maintaining sturdy, reliable rooftops that protect homes and businesses from the unpredictable Vermont weather. But just like the buildings they work on, these contractors also need their own protection — in the form of comprehensive insurance coverage. This article will explore the various types of insurance available to Vermont roofing contractors, offering insights on costs, exceptions, and exclusions.
Insurance is a vital tool for all businesses, but it is nothing short of essential for roofing contractors in Vermont. Insurance policies help protect contractors from potentially crippling financial losses by providing coverage for various possible risks and liabilities. This is not only a smart business decision but can also be a legal requirement in many situations.
General Liability Insurance for Roofing Contractors in Vermont
General Liability Insurance is a fundamental type of coverage for roofing contractors in Vermont. It protects against third-party claims related to bodily injuries and property damage. If a visitor sustains injuries on your work site or your activities inadvertently damage a client's property, your General Liability policy can cover the associated costs.
However, General Liability Insurance does not provide coverage for all scenarios. For instance, it does not cover employee injuries or professional mistakes. The cost of this insurance varies depending on factors such as the size of your business, the nature of its operations, and its claim history.
Workers' Compensation Insurance for Roofing Contractors in Vermont
Workers' Compensation Insurance is a legal requirement for any business with employees in Vermont, including roofing contractors. This policy covers medical expenses, rehabilitation costs, and a portion of lost wages if an employee suffers an injury or illness due to their job. It can also provide death benefits to the family of an employee who dies from a work-related cause.
Workers' Comp Insurance costs are typically based on the type of work your employees do, total payroll, and your claim history. Given the nature of roofing work, premiums may be higher compared to other industries.
Commercial Auto Insurance for Roofing Contractors in Vermont
Commercial Auto Insurance is crucial for any business that uses vehicles for work-related activities. It provides coverage for financial losses resulting from auto accidents involving business vehicles.
The policy usually includes liability coverage for third-party injuries or damages, collision coverage for your vehicles, comprehensive coverage for non-collision damages, and uninsured/underinsured motorist coverage.
Builder's Risk Insurance for Roofing Contractors in Vermont
Builder's Risk Insurance is a specialized type of property insurance that provides coverage for buildings and materials during construction or significant renovations. This is particularly important for roofing contractors in Vermont, as it protects against losses due to events like fire, theft, vandalism, and certain weather-related damages.
However, this policy does not cover damages due to faulty workmanship, design errors, or materials. It also does not cover tools or equipment, which require separate coverage.
Inland Marine Insurance for Roofing Contractors in Vermont
Inland Marine Insurance is a versatile policy that provides coverage for your tools and equipment in transit or off-premises. This type of insurance is particularly relevant for roofing contractors in Vermont, as it covers high-value equipment like roofing nailers, shingle cutters, and other specialized tools that are critical to your operations.
However, not all types of losses are covered by Inland Marine Insurance. Typical exclusions might include normal wear and tear, insects or vermin, rust, corrosion, war, nuclear hazard, and government action.
It is important for roofing contractors in Vermont to carefully evaluate their insurance needs and consider adding Inland Marine Insurance to their policy. Without this coverage, they risk significant financial loss in the event that their valuable equipment is damaged or stolen while in transit or off-premises. By working with a trusted insurance provider, contractors can ensure that they are adequately protected against potential losses and can focus on their main priority of providing high-quality roofing services to their clients.
Commercial Umbrella Insurance for Roofing Contractors in Vermont
Commercial Umbrella Insurance provides an extra layer of liability protection when the cost of a claim exceeds the limits of your existing liability policies, such as your General Liability, Commercial Auto, or Employers Liability coverages. This policy is particularly beneficial in a severe incident, like a multi-vehicle accident or significant property damage claim, that could otherwise lead to financial disaster for your business.
In addition to providing additional liability protection, Commercial Umbrella Insurance can also be tailored to meet the specific needs of roofing contractors in Vermont. This type of policy can cover a range of risks, including property damage, bodily injury, and even environmental liability. With the unpredictable nature of the roofing industry, having this extra layer of protection can provide peace of mind and ensure that your business is protected from unexpected financial losses. If you are a roofing contractor in Vermont, it is important to consider adding Commercial Umbrella Insurance to your existing coverage to ensure that you have comprehensive.
ACORD Certificates for Roofing Contractors in Vermont
When it comes to being a roofing contractor in Vermont, there are many important details to keep in mind. One of the most important is ensuring that you have proof of insurance readily available. This can typically be done by obtaining what's known as an ACORD Certificate. These standardized forms provide a wealth of information about your insurance coverage, including details about policy limits, effective dates, and the types of coverage you have.
While it's true that ACORD Certificates don't actually change your insurance policies, they are often required when you're bidding on projects or entering into contracts. So, it's crucial to make sure that you have an up-to-date and accurate certificate on hand at all times. In addition to obtaining an ACORD Certificate, there are a number of other things you can do to help ensure that you're operating as safely and effectively as possible as a roofing contractor in Vermont.
For example, it's important to stay up to date on the latest industry regulations and guidelines, as well as to invest in high-quality tools and equipment. Additionally, building relationships with other professionals in the industry, such as suppliers and subcontractors, can help you stay informed about new opportunities and stay competitive in your field. Overall, being a successful roofing contractor in Vermont requires a combination of knowledge, skill, and attention to detail.
By staying informed and keeping your insurance and other important paperwork up to date, you can help ensure that you're able to provide your clients with the best possible service and maintain a thriving business for years to come.
Business Insurance for Roofing Contractors in Vermont
Business insurance is an important investment for contractors in Vermont, as it can help protect them from potential claims and lawsuits that may arise as a result of their work. By obtaining the appropriate types of insurance coverage, contractors can reduce the financial risks of running a business and provide peace of mind for themselves and their clients.
If you are a contractor in Vermont and are in need of insurance coverage, consider working with our firm. Our team of experienced insurance professionals can help you identify the types of coverage that are most appropriate for your business, and can assist you in obtaining the protection you need to ensure the success of your business.
If you want to get the best coverage now, from the best carriers and at the lowest price, call us at (866) 225-1950 or click for a free quote. We can assist you and answer all your questions 24/7!
Your Insurance Questions Answered for Roofing Contractors in Vermont
Get answers to your most common questions from Contractors Liability
For General Liability Insurance in Vermont you need $1,000,000 per occurrence and $2,000,000 aggregate almost 100% of the time. 99% of all General Liability policies we sell in Vermont are $1,000,000/$2,000,000.
For Commercial Auto Insurance in Vermont you need $1,000,000 CSL meaning $1,000,000 Combined Single Limit for Bodily Injury and Property Damage to the other party combined. To protect your Vermont vehicle you need to have Comprehensive and collision coverage. Commercial Auto Collision Insurance in Vermont covers any collision and Comprehensive Commercial Auto Insurance covers anything but collision.
For Workers Compensation Insurance in Vermont you need $500,000/$500,000/$500,000 in general. This covers your workers in the event of a claim where the owner is liable up to $500,000. In 99% of cases the owner is not liable and coverage for workers compensation is unlimited.
Reputation Matters
Our customers trust us for great customer service and cost-effective coverage.