Roofing Insurance for Utah Contractors
The Insurance You Need Fast, Cheap & Easy!
From Utah Workers' Compensation Insurance to General Liability, Commercial Auto Insurance More We Are Your Easy & Stress Free Roofers Insurance Provider in Utah!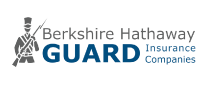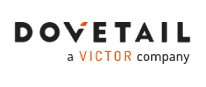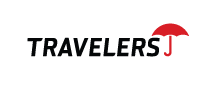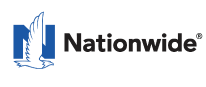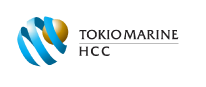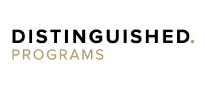 Business Insurance for Roofing Contractors in Utah
As a roofing contractor in Utah, securing the right insurance coverage is crucial for protecting your business against potential liabilities and unforeseen risks. From General Liability Insurance to ACORD Certificates, this detailed, professionally written article provides an in-depth look at the key insurance policies every Utah-based roofer should consider.
General Liability Insurance for Roofing Contractors in Utah
General Liability Insurance forms the backbone of insurance coverage for roofing contractors. It offers protection against third-party claims arising from bodily injury, property damage, and personal and advertising injury. This means if a client, visitor, or other third party suffers an injury or property damage because of your business operations, general liability insurance can help cover the associated costs.
However, it's essential to note that General Liability Insurance does not cover everything. It does not include claims arising from professional errors, deliberate damage, or employee injuries – which fall under Professional Liability Insurance and Workers' Compensation Insurance, respectively. Always ensure you thoroughly understand the terms of your policy to avoid any unpleasant surprises.
The cost of General Liability Insurance varies significantly depending on several factors. These include your business size, operational risks, claim history, and the policy limits you choose. Generally, Utah roofing contractors can expect to pay between $400 and $1,500 annually for this coverage.
Workers' Compensation Insurance for Roofing Contractors in Utah
For most roofing contractors in Utah, carrying Workers' Compensation Insurance is not just crucial – it's a legal requirement. This policy covers medical expenses, rehabilitation costs, and a portion of lost wages if an employee gets injured or becomes ill because of their job. Moreover, it provides death benefits to an employee's family in the event of a work-related death.
Workers' Compensation Insurance does not cover injuries sustained while an employee is commuting to or from work, injuries from fights or horseplay instigated by the employee, or injuries occurring while the employee is intoxicated or using illegal drugs.
The cost of Workers' Compensation Insurance is based on several factors. These include the nature of your employees' work, your total payroll, and your company's claim history. Typically, premiums range between $1,000 and $3,000 per year per employee in the construction industry, although they can be higher for roofing contractors, given the nature of their work.
Commercial Auto Insurance for Roofing Contractors in Utah
Commercial Auto Insurance is a must if your roofing business uses vehicles for work-related tasks. It provides financial protection in the event of accidents involving your business vehicles. This insurance usually includes liability coverage for third-party injuries or damages, collision coverage for your own vehicles, comprehensive coverage for non-collision damages like theft or vandalism, and uninsured/underinsured motorist coverage.
Commercial Auto Insurance generally excludes any personal use of business vehicles. Additionally, it doesn't cover damage or theft of tools and equipment left in the vehicle. For such coverage, you would need Inland Marine Insurance.
The cost of Commercial Auto Insurance in Utah depends on several factors, including the type and number of vehicles, the driving records of the operators, and how often and how far the vehicles are driven. On average, premiums range from $1,200 to $2,400 per vehicle annually.
Builder's Risk Insurance for Roofing Contractors in Utah
Builder's Risk Insurance is crucial for roofing contractors working on construction projects. This policy covers buildings and materials from damages due to events such as fire, theft, vandalism, and certain weather-related damages.
Premiums for builder's risk insurance are typically calculated as a percentage of the total construction cost, generally between 1% and 4%. Factors like the project's value, duration, and type of construction can influence the cost.
However, this policy does not cover damages from faulty workmanship, design errors, or substandard materials. Separate coverage may be necessary for tools and equipment.
Inland Marine Insurance for Roofing Contractors in Utah
Inland Marine Insurance is a versatile policy that covers a wide range of properties not usually covered by standard property insurance. For roofers, it can protect materials and equipment stored at temporary locations or in transit.
The cost of Inland Marine Insurance depends on factors like the property's value, desired coverage level, and deductible choice. The average annual premium can range from $500 to $2,000.
Remember that this policy does not cover all properties. It primarily covers property in transit or stored off-premises, but not typically buildings or permanently located assets.
Commercial Umbrella Insurance for Roofing Contractors in Utah
Commercial Umbrella Insurance provides additional liability protection beyond the limits of your existing liability policies. It is instrumental in catastrophic incidents that could bankrupt your business.
The annual premium for $1 million in commercial umbrella coverage generally ranges from $400 to $800 in Utah, but it can be higher based on your business's risk profile. However, remember that umbrella policies only kick in after the underlying policy has reached its limit. It does not broaden your coverage but rather extends the limit of existing policies.
ACORD Certificates for Roofing Contractors in Utah
ACORD Certificates are standardized forms that provide evidence of insurance. They outline the specifics of your insurance policies, including coverage types, policy limits, and effective dates. These certificates are often required when signing contracts or bidding on projects.
The cost of ACORD Certificates in Utah may vary depending on your insurance provider and the number of certificates needed. On average, you can expect to pay between $50 and $150 per certificate. ACORD certificates are proof of insurance but do not confer any rights to the holder.
Insurance for Roofing Contractors in Utah
If you want to get the best coverage now, from the best carriers and at the lowest price, call us at (866) 225-1950 or click for a free quote. We can assist you and answer all your questions 24/7!
Commonly Asked Insurance Questions by Utah Roofers
Get answers to your most common questions from Contractors Liability
Most roofing contractors opt for at least $1,000,000 per occurrence and $2,000,000 aggregate.
Utah roofers typically need a combined limit of $1,000,000 for bodily injury and property damage.
Typically, Utah roofing contractors should have $500,000/$500,000/$500,000 in coverage. However, it's important to note that owners are usually not liable, and the coverage limit for workers' compensation is unlimited.
Reputation Matters
Our customers trust us for great customer service and cost-effective coverage.