Roofing Insurance for Tarpon Springs Contractors
Opt for Top-tier Roofing Insurance Today!
From Tarpon Springs Workers' Compensation Insurance to General Liability, Commercial Auto Insurance & More! We Are Your Easy & Stress-Free Construction Insurance Provider in Tarpon Springs, Florida!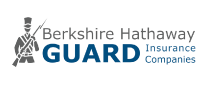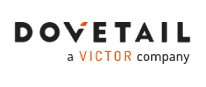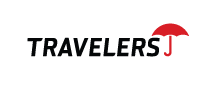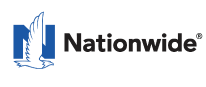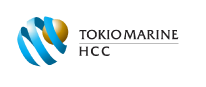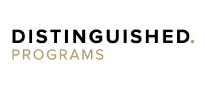 Roofing involves considerable hazards, including the risks that come with working at heights and the possible accidents that could occur. Considering the high-risk nature of the roofing profession, business owners must acquire insurance policies that safeguard their operations and employees.
Insurance is not just vital for the protection of your workforce, but it also boosts customer trust. Clients gain peace of mind when they know that their roofing company is insured, understanding they are covered in case of an accident.
The following are the most typical types of insurance that roofers in Tarpon Springs might need:
General Liability Insurance
Workers' Comp Insurance
Commercial Auto Insurance
Inland Marine Insurance
Commercial Umbrella
Florida law mandates that all roofing contractors maintain certain types of insurance. Non-compliance can result in the loss of your license. Nevertheless, possessing the correct insurance protects your enterprise and financial health against potential challenges such as personal injury, theft, equipment damage, and legal confrontations.
General Liability Insurance for Roofing Contractors in Tarpon Springs, Florida
General liability insurance is an essential and commonly held form of contractors' insurance, indispensable for roofing companies across Florida, including those in Tarpon Springs.
In the roofing field, general liability insurance typically serves as the primary protection against legal claims related to personal injury, property damage, or any other disagreements. Beyond being a savvy business strategy, it is legally mandated in Florida.
General liability insurance encompasses almost any claim associated with the work you are currently undertaking or have completed in the past. This includes incidents involving a customer or a third party at your worksite. While you work diligently to prevent accidents, they can still occur. Be prepared and not be caught off guard by unforeseen expenses.
In Tarpon Springs, the annual cost of this type of coverage usually ranges between $2,800 and $3,000. But given that legal fees can start around $20,000 (and climb much higher) in the event of a lawsuit, it is a worthwhile investment.
Workers' Compensation Insurance for Roofing Contractors in Tarpon Springs, Florida
Intended to provide financial protection for employees in the event of on-the-job injuries (which could result in hefty medical costs or lost wages), workers' compensation (WC) insurance is vital. Given the roofing industry's brutal and risky nature, securing sufficient coverage for potential accidents is essential.
WC insurance is thus considered vital within the roofing sector. In Florida, it's a requirement for any business with more than one employee – and beyond that, it's just good business sense.
Avoid personal responsibility for claims made by an employee. But that's not the only advantage. Having a comprehensive WC policy improves your business image. It demonstrates that you're a fair employer who appreciates your staff.
In Tarpon Springs, workers' compensation insurance for roofers usually costs about $35 per $100 in payroll. But there's no cause for alarm. You can adjust your hourly rates to effectively balance out the cost of the WC policy you select.
Commercial Auto Insurance for Roofing Contractors in Tarpon Springs, Florida
You already have personal auto insurance, but commercial auto insurance offers a distinct form of coverage. These policies are designed to cover vehicles used for commercial activities, something not usually covered by personal auto insurance policies.
Whether your Tarpon Springs roofing company manages a large fleet or just a few vehicles, you should ensure they are under commercial auto insurance. This coverage should include physical damages to vehicles and will also ensure employees driving these vehicles. Plus, it's legally required in Florida.
A key advantage of commercial auto insurance is that it's tax-deductible – not applicable to personal auto insurance.
Remember that commercial auto insurance does not cover damage or theft of tools or supplies that may be kept in your vehicles. If you require that level of coverage (as most roofers do), you should consider inland marine insurance.
Inland Marine Coverage for Roofing Contractors in Tarpon Springs, Florida
Despite its misleading name, inland marine insurance doesn't relate to water. It's a policy designed to ensure tools, equipment, and materials while they're being transported between sites or stored with a third party. This insurance covers the replacement costs incurred if your items are lost, stolen, or damaged under certain conditions.
You might assume that tools inside a commercially insured vehicle would automatically be insured – but that's not true! For instance, if you're driving a company truck loaded with shingles and expensive power tools that get stolen, those items would be covered by inland marine insurance, not commercial auto insurance.
The tools and materials needed for roofing jobs in Tarpon Springs can be costly, so ensure you don't have to pay out of pocket to replace them. Inland marine insurance is a sensible addition to your policy if you frequently transport materials and want to safeguard them (and your finances).
Commercial Umbrella Insurance for Roofers in Tarpon Springs, Florida
Roofing contractors in Tarpon Springs, Florida, are often on the frontline when it comes to dealing with severe weather. These situations pose unique challenges, potentially leading to substantial claims exceeding the limits of standard insurance policies. This is where commercial umbrella insurance can play a significant role. By offering an additional layer of liability coverage beyond the limits of a basic policy, it provides roofing businesses in Tarpon Springs the financial safety net needed to operate confidently, no matter the magnitude of claims they might face.
Ensure You're Covered in Tarpon Springs
Running your Tarpon Springs roofing business involves juggling many tasks, but ensuring compliance with Florida's insurance guidelines is crucial. This is necessary to keep your roofing license, but there's more to it. These policies are also smart business moves.
Regardless of the types of insurance your roofing business requires, we can assist you in finding the right policies swiftly, effortlessly, and economically. This ensures your company's longevity and protects you against costs from accidents, injuries, lawsuits, damages, and more.
If you want to get the best coverage now, from the best carriers and at the lowest price, call us at (866) 225-1950 or click for a free quote. We can assist you and answer all your questions 24/7!
Frequently Asked Questions (FAQ)
Get answers to your most common questions from Contractors Liability
In Florida, it's generally required to have general liability insurance with coverage of $1,000,000 per occurrence and $2,000,000 aggregate. Almost always, a policy with these limits of $1,000,000/$2,000,000 is what's sold, with 99% of the general liability policies we sell in Florida having these limits.
Commercial auto insurance in Florida requires $1,000,000 CSL for bodily injury and property damage to the other party combined. Comprehensive Collision Coverage is necessary to protect your vehicle, with Commercial Auto Collision Insurance covering collisions and Comprehensive Commercial Auto Insurance covering non-collision damages.
Workers' Compensation insurance in Florida requires a coverage limit of $500,000 per occurrence, per employee for bodily injury by accident and per employee for Disease Policy Limit. While this covers your employees in a claim where the owner is liable for up to $500,000, in most cases the owner is not liable and the workers' compensation coverage is unlimited.
Reputation Matters
Our customers trust us for great customer service and cost-effective coverage.