Roofing Insurance for Tallahassee Contractors
Choose the Best Roofing Insurance Today!
At Contractors Liability, we offer tailored policies for your roofing business, and you can include Commercial Auto, General Liability, Inland Marine, Worker's Compensation, and much more.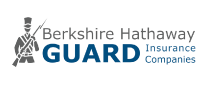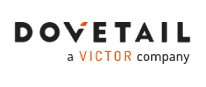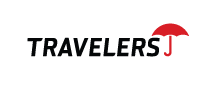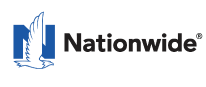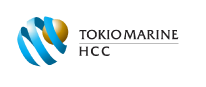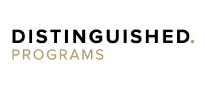 Roofing insurance is a must-have for any and all roofing contractors in Tallahassee. Don't have insurance? You are putting yourself at risk for financial responsibility related to any unforeseen negative consequences resulting from the work you have done.
That's why it's crucial to invest in robust insurance covers. Not sure where to get started? There are a few different types of insurance that roofers in Tallahassee often hold:
General liability insurance
Workers' compensation insurance
Commercial auto insurance
Inland marine coverage
Commercial umbrella
Throughout the state of Florida, roofing contractors are required to hold these insurance types. If you don't comply with these rules, you may lose your roofing license. But that's not the only reason insurance is important. It's necessary to keep both your company and your wallet safe from issues like theft, personal injury, legal costs, or equipment damage.
General Liability Insurance for Roofing Contractors in Tallahassee, Florida
General liability insurance is the most basic form of contractor's insurance, and it's an important investment for roofing companies in Florida – including those in Tallahassee.
We like to call general liability insurance the "first line of defense" that helps protect your business from legal disputes related to personal injury, property damage, or other claims. But that's not all – general liability insurance is legally required for roofers in Florida.
What will your coverage entail? Well, good general liability insurance will cover basically any claims related to work you are in the middle of or have already completed. This includes accidents on your sites. While you are always working to prevent incidents, sometimes they're inevitable. When they do occur, it's important to keep yourself safe from unexpected costs.
General liability coverage will usually cost between $2,800 and $3,000 per year in Tallahassee. But given that attorney fees can start around $20,000 (and may go much higher) should a lawsuit occur, that ends up being a very reasonable investment.
Workers' Compensation Insurance for Roofing Contractors in Tallahassee, Florida
Created to keep employees financially protected if they get injured on the job (which could lead to steep medical bills or lost wages), workers' compensation insurance is a must-have for roofing companies. The roofing industry can be dangerous and demanding, so it's crucial to make sure you have proper workers' compensation coverage.
Throughout the great state of Florida, workers' compensation insurance is a requirement for any business that employs more than one person. That means that, unless you're a sole proprietor, you will need to invest in this type of coverage.
How does it benefit you? Think about it like this: You never want to find yourself personally liable for workers' comp claims filed by an employee. But that's far from its only perk. Investing in a comprehensive policy makes your business look good. It shows that you're a fair employer who values your talented workforce and is committed to safety.
In Tallahassee, roofing company workers' compensation insurance typically runs about $35 per $100 in payroll. But keep in mind that you don't have to cover that cost yourself. One popular strategy for mitigating the impact of insurance prices involves raising your hourly rates to effectively cancel out the cost of the policies you choose.
Commercial Auto Insurance for Roofing Contractors in Tallahassee, Florida
Do you already have personal auto insurance? If so, that doesn't mean you're good to go. Commercial auto policies are made specifically to cover vehicles used for income-generating purposes. Personal auto insurance, on the other hand, doesn't usually cover this.
Whether your Tallahassee-based roofing company has a fleet of trucks or just a few, you'll want to cover all of your company's vehicles through a commercial auto policy. That policy will usually include coverage for physical damages to vehicles and provide insurance for any employee operating one of your vehicles. The cherry on top? It's legally required in Florida.
But this is actually a good thing. Why? Let us fill you in on the other key benefit of commercial auto insurance: It's tax deductible! In other words, you can write it off. Personal auto insurance is not eligible as a tax write-off, so it's worth your time to upgrade.
Finally, it's crucial to note that commercial auto insurance does not cover damage or theft of tools or supplies stored in your income-generating vehicles. It sounds unintuitive, but it's true. If you need additional coverage (and it's recommended for most roofing companies), you should check out the inland marine insurance below.
Inland Marine Coverage for Roofing Contractors in Tallahassee, Florida
Regardless of what the name suggests, inland marine insurance has nothing to do with water. It's a policy that covers tools, equipment, and materials as they are being transported or stored. Inland marine insurance keeps you safe from costs that could occur if your items are lost, stolen, or damaged in the above scenarios.
Roofers often think that tools inside a vehicle covered under a commercial auto policy are automatically insured – but that's actually not accurate! For instance, if you're driving a company truck that's full of shingles and power tools and those tools are stolen, they will be covered by your inland marine policy rather than your commercial auto policy.
The tools and materials that Tallahassee roofers require can be quite expensive, so you don't want to get stuck paying out of pocket to replace them. Inland marine insurance is a smart decision if you often drive with or store costly materials or tools – and most roofers do.
Commercial Umbrella Insurance for Roofing Contractors in Tallahassee, Florida
In Tallahassee, Florida, the roofing industry is not just about providing shelter; it's about standing firm against unpredictable weather patterns, ensuring structures can withstand storms, and guaranteeing residents have a safe haven above their heads. Given the volatile nature of the industry and inherent risks involved, having a robust insurance policy is not a luxury—it's a necessity. This is where commercial umbrella insurance comes into play for Tallahassee roofing contractors.
Addressing Unpredictability: Tallahassee experiences its fair share of turbulent weather, from heavy rainfalls to intense storms.
Enhanced Financial Security: Roofing accidents or oversights can lead to significant financial claims, especially in a state where weather damage is prevalent.
Building Client Confidence: In a competitive market, Tallahassee roofers can differentiate themselves by showcasing the extent of their insurance coverage.
Filling the Coverage Gaps: No insurance is foolproof, and there might be specific instances or claims not covered by a roofer's primary policy.
Legal Defense and Coverage: In the unfortunate event of legal disputes arising from roofing projects, the costs of legal defense can mount rapidly.
In conclusion, for roofing contractors in Tallahassee, commercial umbrella insurance is more than just an additional policy. It's a proactive approach to risk management, ensuring the sustainability and growth of the business amidst the unpredictable challenges of the roofing world.
Keep Your Tallahassee Roofing Company Covered
You have a lot on your plate running your Tallahassee roofing company, but it's important to set aside time to ensure that you're compliant with Florida's insurance rules. If you're operating outside of those regulations, your roofing license could be at risk – but that's not all. Holding robust insurance coverage is simply a smart business decision.
Regardless of what types of insurance you need for your roofing business, we can help you find the best policies quickly, easily, and affordably. You'll be able to keep your company running for years to come when you protect yourself against costs from accidents, injuries, lawsuits, damages, and more.
If you want to get the best coverage now, from the best carriers and at the lowest price, call us at (866) 225-1950 or click for a free quote. We can assist you and answer all your questions 24/7!
Frequently Asked Questions (FAQ)
Get answers to your most common questions from Contractors Liability
For General Liability Insurance in Tallahassee, you need $1,000,000 per occurrence and $2,000,000 aggregate almost 100% of the time. 99% of all General Liability policies we sell in Florida are $1,000,000/$2,000,000.
For Commercial Auto Insurance in Tallahassee, you need $1,000,000 CSL, meaning $1,000,000 Combined Single Limit for Bodily Injury and Property Damage to the other party combined. To protect your Tallahassee vehicle, you need to have Comprehensive and Collision coverage. Commercial Auto Collision Insurance in Tallahassee, FL covers any collision, and Comprehensive Commercial Auto Insurance covers anything but a collision.
For Workers' Compensation Insurance in Tallahassee, you need $500,000/$500,000/$500,000 in general. This covers your workers in a claim where the owner is liable up to $500,000. In 99% of cases, the owner is not liable, and coverage for workers' compensation is unlimited.
Reputation Matters
Our customers trust us for great customer service and cost-effective coverage.