Roofing Insurance for South Dakota Contractors
The Insurance You Need Fast, Cheap & Easy!
Looking for reliable insurance coverage for your construction business in South Dakota? Look no further! We offer a range of insurance options, from Workers' Compensation to General Liability and Commercial Auto Insurance. Our goal is to make insurance easy and stress-free for you. Choose us as your trusted insurance provider in South Dakota.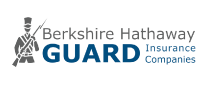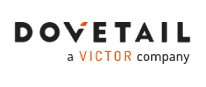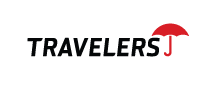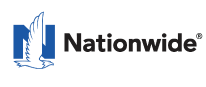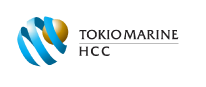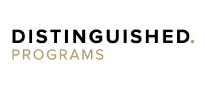 Business Insurance for Roofing Contractors in South Dakota
As a roofing contractor in South Dakota, having the right insurance coverage to protect your business and employees from unexpected risks and accidents is crucial. This comprehensive guide will explore the various types of insurance that roofing contractors in South Dakota should consider. From general liability insurance to workers' compensation insurance, commercial auto insurance, builder's risk insurance, inland marine insurance, commercial umbrella insurance, and ACORD certificates, we will provide you with the information you need to make informed decisions about your insurance coverage.
General Liability Insurance for Roofing Contractors in South Dakota
General liability insurance is a basic coverage that all roofing contractors in South Dakota should have. It protects against third-party claims for bodily injury, property damage, personal injury, and advertising injury. General liability insurance can cover the associated costs if a customer or visitor is injured on a job site or if your operations cause damage to a client's property. It also protects against claims of advertising injury, such as copyright infringement or defamation resulting from your promotional materials.
While general liability insurance is essential, it does not cover everything. For example, if an employee gets injured on the job, workers' compensation insurance would handle it, not general liability insurance. It also excludes professional mistakes or intentional damage, which require separate policies. The cost of general liability insurance for contractors in South Dakota can vary depending on factors such as the size of your business, operational risks, and claim history.
Workers' Compensation Insurance for Roofing Contractors in South Dakota
Workers' compensation insurance is mandatory for most employers in South Dakota, including roofing contractors. It covers medical expenses, rehabilitation costs, and part of the lost wages if an employee gets injured or becomes ill due to their job. It can also provide death benefits to the family of an employee who dies from a work-related cause.
The cost of workers' compensation insurance for roofing contractors in South Dakota is based on factors such as the type of work your employees do, the total payroll, and your claim history. Premiums typically range between $1,000 and $3,000 per year per employee in the construction industry, but they could be higher for roofing contractors, given the nature of their work. Having workers' compensation insurance not only fulfills a legal requirement but also demonstrates your commitment to the safety and well-being of your employees.
Commercial Auto Insurance for Roofing Contractors in South Dakota
If you use vehicles for work-related tasks, commercial auto insurance is crucial. It protects your roofing business from financial losses resulting from auto accidents involving your business vehicles. The policy usually includes liability coverage for third-party injuries or damages, collision coverage for your vehicles, comprehensive coverage for non-collision damages like theft or vandalism, and uninsured/underinsured motorist coverage.
South Dakota has specific minimum requirements for commercial auto insurance, but many businesses opt for higher limits given the potentially high costs of vehicle accidents. Factors such as the type and number of vehicles, driving records, and how often and far the vehicles are driven can impact the premium. On average, commercial auto insurance in South Dakota ranges from $1,200 to $2,400 per vehicle annually.
Builder's Risk Insurance for Roofing Contractors in South Dakota
Builder's risk insurance is essential for roofing contractors in South Dakota working on construction projects or significant renovations. It covers the buildings and materials from damages due to events like fire, theft, vandalism, and certain weather-related damages. However, it usually does not cover damages due to faulty workmanship, design errors, or materials. Tools and equipment also require separate coverage.
A builder's risk insurance usually ranges between 1% and 4% of the total construction cost. Factors such as the project's value, duration, and type of construction can influence the premium. It is essential to review the terms and conditions of the policy to understand what is covered and what is not.
Inland Marine Insurance for Roofing Contractors in South Dakota
Inland marine insurance goes beyond protecting tools and equipment while they're in transit or off-premises. This versatile policy can also cover many other types that standard property insurance might not cover. It can temporarily protect materials and equipment, like a storage facility or construction site. It can also cover property in your care, custody, or control belonging to someone else, such as a client's property you're working on.
The cost of inland marine insurance for roofing contractors in South Dakota depends on factors such as the value of the insured property, the level of coverage desired, and the deductible chosen. On average, the annual premium for this insurance can range from $500 to $2,000. It is important to assess the specific needs of your business and select a policy that provides adequate coverage for your valuable assets.
Commercial Umbrella Insurance for Contractors in South Dakota
Commercial umbrella insurance provides an extra layer of liability protection when the cost of a claim exceeds the limits of your existing liability policies, such as general liability, commercial auto, or employers' liability coverages. This policy is particularly beneficial in severe incidents that could otherwise lead to financial disaster for your business.
The annual premium for $1 million in commercial umbrella coverage typically ranges from $400 to $800 in South Dakota, but it can be higher depending on your business's risk profile. Commercial umbrella insurance provides peace of mind and protects your business from the potential financial burdens of large liability claims.
ACORD Certificates for Roofing Contractors in South Dakota
ACORD certificates are standardized forms that provide proof of insurance. They outline the details of your insurance policies, including the types of coverage, policy limits, and effective dates. These certificates are often required when entering contracts or bidding on projects. ACORD certificates allow clients, lenders, or other interested parties to quickly verify your insurance coverages without needing to review the policies.
The cost of ACORD certificates in South Dakota may vary depending on the insurance provider and the number of certificates needed. On average, roofers can expect to pay between $50 and $150 per certificate. It is essential to ensure that the certificates accurately reflect your coverage and to make any necessary updates or amendments as your insurance needs change.
Business Insurance for Roofing Contractors in South Dakota
As a contractor in South Dakota, it is important to have the necessary insurance coverage to protect your business against financial loss and legal expenses that may result from claims against your company. Some types of insurance that contractors in South Dakota may need to consider include:
Contractors general liability insurance
Workers' compensation insurance
Commercial auto insurance
Builders risk insurance
Inland marine insurance
Commercial umbrella insurance
Working with a reputable insurance firm like ours can help contractors in South Dakota to get started with the insurance coverage that is right for their business and ensure that they are properly protected.
If you want to get the best coverage now, from the best carriers and at the lowest price, call us at (866) 225-1950 or click for a free quote. We can assist you and answer all your questions 24/7!
Your Insurance Questions Answered for Roofing Contractors in South Dakota
Get answers to your most common questions from Contractors Liability
For General Liability Insurance in South Dakota you need $1,000,000 per occurrence and $2,000,000 aggregate almost 100% of the time. 99% of all General Liability policies we sell in South Dakota are $1,000,000/$2,000,000.
For Commercial Auto Insurance in South Dakota you need $1,000,000 CSL meaning $1,000,000 Combined Single Limit for Bodily Injury and Property Damage to the other party combined. To protect your South Dakota vehicle you need to have Comprehensive and collision coverage. Commercial Auto Collision Insurance in South Dakota covers any collision and Comprehensive Commercial Auto Insurance covers anything but collision.
For Workers Compensation Insurance in South Dakota you need $500,000/$500,000/$500,000 in general. This covers your workers in the event of a claim where the owner is liable up to $500,000. In 99% of cases the owner is not liable and coverage for workers compensation is unlimited.
Reputation Matters
Our customers trust us for great customer service and cost-effective coverage.