Roofing Insurance for South Carolina Contractors
The Insurance You Need Fast, Cheap & Easy!
If you're looking for an easy, stress-free, and affordable insurance provider for your roofing business in South Carolina, Contractors Liability has everything you need. We offer General Liability, Worker's Compensation, Commercial Auto, and more!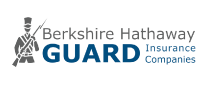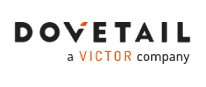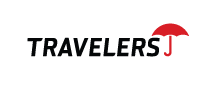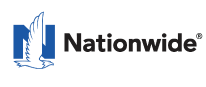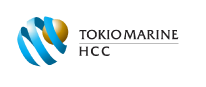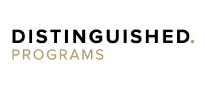 Business Insurance for Roofing Contractors in South Carolina
As a roofing contractor in South Carolina, it's important to have the right insurance coverage to protect your business and your earnings. This article will discuss the different types of insurance contractors in South Carolina should consider, as well as the rules and regulations related to roofing insurance in the state. By understanding these important aspects, you'll have the knowledge you need to make informed decisions about your insurance needs as a contractor in South Carolina.
If you want to get the best coverage now, from the best carriers and at the lowest price, call us at (866) 225-1950 or click for a free quote. We can assist you and answer all your questions 24/7!
General Liability Insurance for Roofing Contractors in South Carolina
Understanding the risks roofing jobs may bring, it's important to be prepared for any unexpected events. In the same way your project can suffer damages, a third party's property, body, and/or belongings can be affected too.
That is why, although it is not mandatory, having general liability as a roofing contractor in South Carolina is almost essential, as it covers claims related to property damage, bodily injury, and personal and advertising injury during business operations. This coverage will take care of legal fees, settlements, and judgments regarding the claim. Some examples of possible incidents that general liability will cover are:
Accident in the construction causing damage to someone else's property
Claims of defamation
Copyright or trademark infringement
By providing coverage for each of these potential claims, General Liability Insurance ensures that you have the financial protection you need. With this comprehensive coverage, you can focus on your roofing projects with ease, knowing that your business is protected from unforeseen risks and legal challenges.
Workers' Compensation Insurance for Roofing Contractors in South Carolina
As mentioned before, roofing jobs can be very dangerous, especially for the employees working on the project. South Carolina's worker's compensation insurance has your back, as it provides financial benefits for employees that present health issues or injuries due to the work performed.
It will provide medical care for the affected employee, disability payments for lost wages, and benefits for the employee's family in case of death due to a work injury or illness. In South Carolina, businesses with four or more employees are required to have worker's compensation.
If the business has less than four employees, it is not necessary to have this insurance policy, but it is a good idea to have it anyways to keep the people working for you safe without making any financial sacrifices.
Commercial Auto Insurance for Roofing Contractors in South Carolina
This insurance policy offers coverage for vehicles used for business purposes only, whether the vehicle is owned or leased. Commercial auto insurance in South Carolina will guarantee financial safety in case of any incident linked to the vehicle. The policy will cover events like the following:
Damage to the Business vehicle
Medical expenses for the owner or the people involved in the accident
Liability for damage to others affected
Although commercial auto is not mandatory for roofing contractors in South Carolina, purchasing it can help you out a lot to prevent financial losses in the future, as accidents on the road are almost unpredictable.
Builder's Risk Insurance for Roofing Contractors in South Carolina
Builder's risk is a type of insurance that will protect property under construction, including any supplies used to work. Roofing operations are exposed to lots of damage risks, such as theft, vandalism, fires, natural disasters, among other unexpected situations that can happen while the construction is in progress.
It provides coverage for delays in the project due to similar events as well. In South Carolina, builder's risk insurance is not mandatory, however, it is highly recommended to get it in order to be prepared for any situation that may affect the process of construction.
Inland Marine Insurance for Roofing Contractors in South Carolina
To protect your supplies and equipment while they are in transit over land, we recommend inland marine insurance. In most cases, roofing requires expensive materials and tools and sometimes they need to be transported. This policy offers coverage for:
Damage or loss of equipment or tools
Damages caused by the transport of equipment and tools
South Carolina's law does not require inland marine insurance for roofers, nevertheless, it's better to be sure that your materials to work are safe while being transported to avoid any financial inconveniences or delays in your projects.
Commercial Umbrella Insurance for Roofing Contractors in South Carolina
There are possibilities to get a claim that goes beyond what you can afford. Commercial umbrella insurance for South Carolina roofers provides additional coverage in case you surpass the policy limits of your underlying policy, such as general liability, worker's compensation, or commercial auto.
Even if it is not required by law in South Carolina, it is a good investment for roofing businesses in the state, as it covers the excess liability of the primary policy and liability for claims that are not covered by other policies. We also recommend it as it is better to be prepared for any unforeseen circumstances.
ACORD Certificates for Roofing Contractors in South Carolina
An ACORD certificate is a standardized document that serves as proof of insurance in South Carolina. This document contains important information about the policy you're holding, such as the type of coverage, the effective and expiration dates, and the policy limits. Roofing contractors in South Carolina may be required to carry an ACORD certificate, which is why we suggest you have it with you and keep it up to date.
Your Insurance Questions Answered for Roofing Contractors in South Carolina
Get answers to your most common questions from Contractors Liability
In most cases, we sell general liability policies to roofing contractors in South Carolina at $1,000,000 per occurrence plus a $2,000,000 aggregate.
For roofers in South Carolina, $1,000,000 CSL is needed. To have your vehicle fully protected, it's better to have comprehensive and collision coverage.
You need $500,000/$500,000/$500,000 to cover your workers for a claim where the owner is liable up to this value. Most of the time, owners are not liable, which means unlimited worker's compensation insurance.
Reputation Matters
Our customers trust us for great customer service and cost-effective coverage.