Roofing Insurance for Sarasota Contractors
Select the Finest Roofing Insurance Today!
From Sarasota Workers' Compensation Insurance to General Liability, Commercial Auto Insurance & More! We Are Your Easy & Stress-Free Construction Insurance Provider in Sarasota, FL!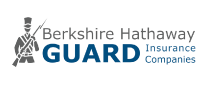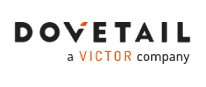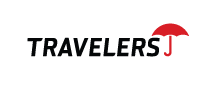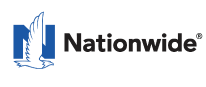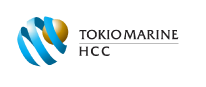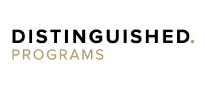 Roofing is fraught with hazards, including the risks of working at high elevations and possible fall incidents. Given the risky landscape of the roofing business, business owners must secure insurance policies that help shield their enterprise and staff.
Not only is insurance crucial for the protection of your workers, but it also enhances customer confidence. Clients feel secure knowing they're protected in an accident when they see that their roofing company is insured.
Here are the most prevalent insurance types that Sarasota roofers might carry:
General Liability Insurance
Workers' Comp Insurance
Commercial Auto Insurance
Inland Marine Insurance
Commercial Umbrella
In Florida, all roofing contractors must possess certain types of insurance. Failure to comply with these regulations, you could lose your license. However, having the right insurance safeguards your business and financial resources against potential problems such as personal injury, theft, equipment damage, and legal disputes.
General Liability Insurance for Roofing Contractors in Sarasota, Florida
General liability insurance is fundamental and the most commonly held type of contractors' insurance, essential for all roofing companies in Florida, including those operating in Sarasota.
In roofing, general liability insurance often serves as the initial protection layer against legal claims regarding personal injury, property damage, or any other conflicts. More than just a prudent business move, it's a legal necessity in Florida.
General liability insurance covers almost any claim connected with your current or past work. This includes accidents involving a client or a third party at your worksite. While you strive to prevent incidents, they do occur. Ensure unanticipated costs do not blindside you.
This coverage typically costs between $2,800 and $3,000 annually in Sarasota. But considering that legal fees can start around $20,000 (and can escalate significantly) in case of a lawsuit, it's a worthwhile investment.
Workers' Compensation Insurance for Roofing Contractors in Sarasota, Florida
Designed to financially safeguard employees in the event of work-related injuries (which could lead to substantial medical expenses or lost wages), workers' compensation (WC) insurance is indispensable. The roofing industry is labor-intensive and perilous, making it crucial to have adequate coverage for potential accidents.
That's why WC insurance is deemed vital in roofing. In Florida, it's required for any business with more than one employee – but more than that, it's simply a smart move.
Avoid personal liability for claims filed by an employee. Besides, having a comprehensive WC policy enhances your business image. It signals that you're an equitable employer who values your workforce.
In Sarasota, workers' compensation insurance for roofers typically costs you about $35 per $100 in payroll. But don't fret. You can adjust your hourly rates to offset the cost of the WC policy you select effectively.
Commercial Auto Insurance for Roofing Contractors in Sarasota, Florida
You likely already have personal auto insurance, but commercial auto insurance offers distinct coverage. These policies are specifically designed to cover vehicles used for business purposes, whereas personal auto insurance policies usually don't provide this coverage.
Whether your Sarasota roofing company has a vast fleet or just a few vehicles, you should insure all your vehicles under commercial auto insurance. This coverage includes physical vehicle damage and ensures employees operate one of those vehicles. Additionally, it's legally required in Florida.
One key benefit of commercial auto insurance is that it's tax-deductible, whereas personal auto insurance isn't.
Remember, commercial auto insurance doesn't cover damage or theft of tools or supplies stored in your vehicles. You should consider inland marine insurance if you need that coverage level (and most roofers do).
Inland Marine Insurance for Roofing Contractors in Sarasota, Florida
Despite its name, inland marine insurance has nothing to do with water. It's a policy intended to cover tools, equipment, and materials while they are being transported between job sites or stored by a third party. It covers the replacement costs if your items are lost, stolen, or damaged under certain circumstances.
Contrary to what you might think, tools inside a vehicle covered by your commercial auto policy aren't automatically insured. Consider this scenario: if tools and shingles are stolen from your company pickup truck, inland marine insurance will cover these items, not your commercial auto insurance.
Roofing jobs in Sarasota can require expensive tools and materials, so it's wise to have inland marine insurance to avoid out-of-pocket replacement costs.
Commercial Umbrella Insurance for Roofing Contractors in Sarasota, Florida
Roofing in Sarasota, Florida, is a profession teeming with risks, and sometimes your existing insurance policies may need to offer more coverage in the face of extensive claims. That's when a commercial umbrella insurance policy becomes essential to your business protection plan.
Additional Liability Coverage: Commercial umbrella insurance, or commercial excess liability, bolsters your liability policies. If your general liability or commercial auto insurance falls short in the event of a substantial claim, your umbrella policy can cover the excess costs. It safeguards your Fort Worth roofing business from liabilities not adequately covered by your other policies.
Legal Defense Coverage: Legal disputes are often unavoidable in the business world. If you're faced with a liability claim, your umbrella policy can help manage legal defense costs. This includes legal fees and court costs associated with any claims, providing your business with a robust defense without draining your finances.
In conclusion, for Sarasota,  roofers, commercial umbrella insurance is not just a policy – it's a strategic tool that enhances business resilience and assures clients of your professional reliability.
Ensure You're Covered in Sarasota, Florida
Running your Sarasota roofing business involves many responsibilities, including adhering to Florida's insurance regulations. Not only is this necessary to maintain your roofing license, but robust coverage is also a sound business decision.
Regardless of the types of insurance your roofing business needs, we can help you find the right policies quickly, easily, and cost-effectively. This ensures the longevity of your company and protects you against costs arising from accidents, injuries, lawsuits, damages, and more.
If you want to get the best coverage now, from the best carriers and at the lowest price, call us at (866) 225-1950 or click for a free quote. We can assist you and answer all your questions 24/7!
Frequently Asked Questions (FAQ)
Get answers to your most common questions from Contractors Liability
For General Liability Insurance in Sarasota, Florida, you need $1,000,000 per occurrence and $2,000,000 aggregate almost 100% of the time. Approximately 99% of all General Liability policies we provide in Sarasota, Florida are with limits of $1,000,000/$2,000,000.
For Commercial Auto Insurance in Sarasota, Florida, you require $1,000,000 CSL, which stands for $1,000,000 Combined Single Limit for Bodily Injury and Property Damage to the third party combined. To safeguard your Sarasota-based vehicle, Comprehensive and collision coverage is necessary. Commercial Auto Collision Insurance in Sarasota, Florida covers any collision while Comprehensive Commercial Auto Insurance covers all other instances apart from collision.
For Workers' Compensation Insurance in Sarasota, Florida, the general requirement is $500,000/$500,000/$500,000. This provides coverage for your workers in case of a claim where the owner is liable up to $500,000. In approximately 99% of situations, the owner is not held accountable, and the coverage for workers' compensation is unlimited.
Reputation Matters
Our customers trust us for great customer service and cost-effective coverage.