Roofing Insurance for Plano Contractors
Get the perfect roofing coverage at the cheapest cost in Plano, Texas!
At Contractors Liability, we offer tailored policies for your roofing business, and you can include Commercial Auto, General Liability, Inland Marine, Worker's Compensation, and much more.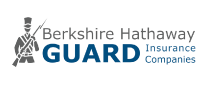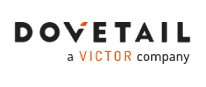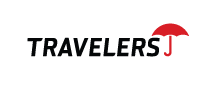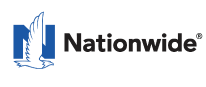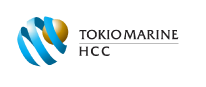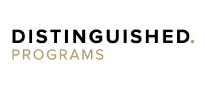 Plano's humidity is slightly higher than the national average; this humidity can build up in attics and degrade the roof structures. Therefore the roofing needs in the area may increase, and roofing contractors need to be prepared.
One of the first requirements needed is roofing insurance, and this coverage will protect contractors from the specific risks they face. Roofers need to understand the importance of having proper roofing insurance. Without it, you could be liable for any damages or accidents that occur while on the job, which could potentially lead to financial ruin. Roofing insurance will give roofers peace of mind knowing that they have the protection they need to ensure their business is secure.
But where do you even begin? What coverage does roofing insurance provide? At Contractorsliability.com, we've compiled this list of the best five insurance options for all sorts of roofers.
General Liability Insurance for Roofing Contractors in Plano, Texas
The most important policy is General liability insurance. It provides protection for the roofing contractor against claims for property damage or personal injury that may occur while on the job. These claims need to be from third parties because employee injuries are covered by Worker's Comp, and equipment damage is covered by Inland Marine.
Carrying roofing liability insurance is mandatory in many states. However, even without state requirements, this coverage is essential and is the most common among roofing businesses. This coverage will pay for the legal expenses and medical bills associated with a covered claim. So it protects the client and the contractor. Additionally, it sets apart the latter from the rest.
At Contractors Liability, we encourage you to get a general liability policy with at least $1 million in coverage and a $2 million aggregate. The typical annual cost is around $2,800, but it varies depending on the following:
Revenue
Number of employees
Claim history
The Roofing Business Location
Amount of deductible
Coverage amount
Type of work performed
Important Information
Roofing contractors' liability insurance can exclude coverage for certain jobs roofers perform. These are called policy exclusions, and it is vital to know them beforehand to avoid getting your claim denied. The four most common exclusions are the following:
Open roof exclusion
Heating equipment or heating process exclusion
Properties over three stories
Property types

Condos
Churches
Medical facilities
The reason for these exclusions is that they involve an additional amount of risk. If you perform any of these jobs frequently, you must speak to your insurance company and add them as an optional endorsement.
Workers' Compensation Insurance for Roofing Contractors in Plano, Texas
This policy is designed to protect the employer from lawsuits filed by injured employees. With this sort of protection, you can rest assured that any workplace injury, disease, or even death will be covered. This policy is an excellent benefit for the employee as it will pay for any medical expenses, legal costs, and loss of income when there's a covered claim.
The law in Texas does not require most private employers to carry this policy if they adhere to very rigorous requirements. Nevertheless, this policy is a must if you have employees or work with uninsured subcontractors.
To calculate the insurance cost for this policy, you must separate your employees by their class code. This class code offers a number that means the amount of risk the employee has, and with that number multiplied by the payroll, you can estimate the premium. To make it easier, the premium is usually expressed as the cost per $100 of payroll. Nevertheless, you must keep in mind that the following factors will also influence the price:
Your safety record
Location
Amount of years your roofing business has been in operation
SPECIAL CASE
When a roofing company has no employees or only works with insured subcontractors but needs proof of workers' compensation insurance, there is a policy that can help. It is called "If Any" or "Ghost Policy." In most cases, there is no real coverage or will only protect if a subcontractor doesn't add you as additionally insured in their policy. The main benefit of a ghost policy is that it will allow the roofing company to bid on more jobs for a low price.
Commercial Auto for Roofing Contractors in Plano, Texas
This policy will cover a variety of vehicles used for business-related purposes. For example, it can cover vans, company cars, trucks, etc. Even your personal vehicle, if it's used for business purposes, needs to be covered by commercial auto insurance. If you only carry a personal auto policy, your claim can be denied as it usually excludes business use.
Roofing companies need to move tools and equipment to different locations, and an accident can happen anytime, so the vehicle you use must be covered from physical damage and other liabilities.
Furthermore, carrying commercial auto can offer additional benefits, like being deducted from taxes and offering more protection than personal auto insurance for basically the same price.
The average price most carriers offer is $1,500 a year. However, to have a more accurate price, you must take into consideration the following factors:
Number of vehicles
Type of vehicle(s)
Number of employees
Amount of revenue
Location of the roofing company
Driving records
Inland Marine for Roofing Contractors in Plano, Texas
Inland Marine Insurance is also known as Tools and Equipment Insurance because it covers property while in transit or at specific locations. As roofers have expensive equipment that can be stolen, lost, or damaged in this process, including this coverage in their roofing business insurance plan is vital.
The cost for this policy is around $800 to cover $100,000 in equipment, but it varies depending on the value of the covered equipment, the state your company is in, its claim history, the amount of deductible, and other related factors.
Commercial Umbrella Insurance for Roofing Contractors in Plano, Texas
Commercial umbrella insurance serves as an additional layer of liability coverage, designed to supplement a roofing contractor's existing insurance policies in Plano, Texas. It extends beyond the limits of standard policies such as general liability, workers' compensation, or commercial auto insurance, offering an extra shield of protection against catastrophic losses.
Here are the components that commercial umbrella insurance can cover for roofing contractors in Plano, Texas:
Excess Liability: If a contractor's other insurance policies fall short of providing sufficient coverage for a particular loss, commercial umbrella insurance offers an additional layer of protection.
Legal Expenses: In cases where a contractor is sued, commercial umbrella insurance can cover the resulting legal costs, ensuring contractors don't bear these expenses personally.
Third-party Claims: If a contractor is deemed responsible for an accident or incident causing damage or injury to a third party, commercial umbrella insurance can cover the cost of the resulting claims.
Conclusion
With this article, you must have answered the following questions:
What does roofing insurance cover?
How much does roofing insurance cost?
What affects the price?
What is the most important insurance coverage?
Now you know the basics to get the perfect roofers insurance. If you want more information or an additional policy like commercial property insurance, feel free to read the specific pages for each policy or call us at (866) 225-1950 to speak with a live agent available 24/7. To get a free quote, click HERE.
Your Plano Contractors Insurance Questions Answered
Get answers to your most common questions from Contractors Liability
For General Liability Insurance in Plano you need $1,000,000 per occurrence and $2,000,000 aggregate almost 100% of the time. 99% of all General Liability policies we sell in Texas are $1,000,000/$2,000,000.
For Commercial Auto Insurance in Plano you need $1,000,000 CSL meaning $1,000,000 Combined Single Limit for Bodily Injury and Property Damage to the other party combined. To protect your Plano vehicle you need to have Comprehensive and collision coverage. Commercial Auto Collision Insurance in Plano, TX covers any collision and Comprehensive Commercial Auto Insurance covers anything but collision.
For Workers Compensation Insurance in Plano you need $500,000/$500,000/$500,000 in general. This covers your workers in the event of a claim where the owner is liable up to $500,000. In 99% of cases the owner is not liable and coverage for workers compensation is unlimited.
Reputation Matters
Our customers trust us for great customer service and cost-effective coverage.