Roofing Insurance for Pembroke Pines Contractors
Choose the Best Roofing Insurance Today!
At Contractors Liability, we offer tailored policies for your roofing business, and you can include Commercial Auto, General Liability, Inland Marine, Worker's Compensation, and much more.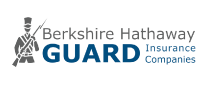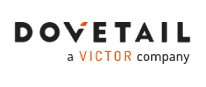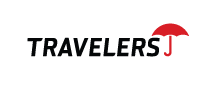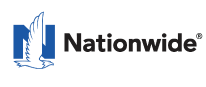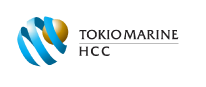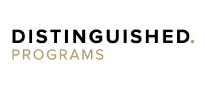 In Pembroke Pines, roofing businesses must be well covered, and we can provide you with low-cost insurance solutions that will protect your business and your wallet. Under Florida law, roofing contractors are required to hold several types of insurance, and failing to do so can result in the suspension of your license. Whether you're a general contractor or a subcontractor, insurance coverage is a must. It's important to note that if your name is not on the policy, you may not be covered.
Therefore, investing in multiple insurance options is a wise decision for any Pembroke Pines roofing company, among them:
General liability insurance
Workers' compensation insurance
Commercial auto insurance
Builder's risk
Inland marine coverage
Commercial umbrella
Bonds
The roofing industry is vulnerable to unexpected accidents such as falls, burns, electrocution, legal disputes, theft, and machinery damage. That's why it's so vital to choose the most appropriate roofing insurance to make sure your business is always protected.
General Liability Insurance for Roofing Contractors in Pembroke Pines, Florida
Throughout the state of Florida, including Pembroke Pines, it is required by law to have general liability insurance. In addition to being a legal requirement, this policy is a good investment for your business, especially if you are in a high-risk industry such as roofing.
This coverage protects you from third-party claims for property damage, bodily injury, personal injury, and other potential losses.
In addition, the policy provides legal assistance in the event of a lawsuit, which can be a valuable resource for any business owner facing unexpected legal challenges. While you can take steps to prevent accidents, having comprehensive insurance coverage is essential to protecting your customers and yourself from financial loss. By taking the necessary steps to protect your business with general liability insurance, you can have peace of mind knowing that you are prepared for any unforeseen circumstances that may arise.
Workers' Compensation Insurance for Roofing Contractors in Pembroke Pines, Florida
If you are a contractor in Pembroke Pines who employs one or more people, you are required to carry workers' compensation insurance to cover each of your employees. This policy is especially important for contractors who work in dangerous fields such as roofing.
If an employee is injured on the job, workers' compensation insurance provides financial protection for the employee, including healthcare coverage, disability benefits, and assistance with medical expenses. In addition, if an employee dies as a result of a job-related accident, workers' compensation can cover funeral expenses and provide other benefits to the employee's family.
It's important to note that workers' compensation protects both the employee and the employer from lawsuits related to workplace injuries. This means that the policy provides financial security for employees and shields employers from costly legal fees and any possible lawsuits.
Commercial Auto Insurance for Roofing Contractors in Pembroke Pines, Florida
If you use vehicles exclusively for business purposes, it is crucial to have commercial auto insurance, regardless of the number of vehicles you have in operation.
This insurance covers any physical damage to your business vehicles and any injuries to the driver or others. In addition, commercial auto insurance is a tax deduction for your Pembroke Pines roofing business, which is highly beneficial.
Keep in mind that in Florida, it is mandatory to have commercial auto insurance for all vehicles used for income-generating purposes, whether owned or leased. However, it is important to keep in mind that this policy does not provide coverage for tools or equipment stored in the vehicle. Therefore, you may want to consider our inland marine insurance policy to protect your equipment and tools.
Inland Marine Insurance for Roofing Contractors in Pembroke Pines, Florida
Inland marine insurance provides coverage for goods, equipment, and materials while in transit or storage in cases of loss, theft, or damage.
The policy covers the costs of repairing or replacing the covered items. Although it's not mandatory in Pembroke Pines, it's recommended, particularly for roofing contractors who handle expensive materials.
This coverage protects your belongings and finances, ensuring that your materials and tools are covered in case of unexpected circumstances, giving you peace of mind.
Builder's Risk Insurance for Roofing Contractors in Pembroke Pines, Florida
Builder's risk insurance is a unique insurance policy created to safeguard contractors and their staff against potential hazards and losses that may arise during roofing projects.
This insurance policy offers coverage for a diverse range of incidents, such as job site damage, equipment loss or damage, and project delays caused by unexpected events or natural disasters. By securing builders' risk insurance, roofing contractors can minimize the risks associated with their projects and avoid incurring additional expenses.
This type of insurance is beneficial for businesses of all sizes, from small contractors to large ones, as it provides essential protection for their operations.
Commercial Umbrella Insurance for Roofing Contractors in Pembroke Pines, Florida
The roofing industry is prone to numerous hazards, from falls and equipment malfunctions to extreme weather conditions. These risks can result in significant claims that surpass the limits of your underlying policy.
As a responsible roofing contractor, it's crucial to protect your business against unexpected events that could negatively impact your bottom line. Our commercial umbrella insurance for roofing contractors in Pembroke Pines provides an extra layer of coverage for claims that exceed your policy limits, including medical bills, legal fees, and damages to third-party property.
By adding this policy to your insurance coverage, you can have peace of mind knowing that your business is fully protected. Please note that this policy is only available when purchased alongside another policy, such as general liability or commercial auto.
Bonds for Roofing Contractors in Pembroke Pines, Florida
Building trust with your customers is crucial to a successful business. One way to achieve this is through a contractor's bond.
This policy ensures that your clients will receive financial compensation if your actions harm them. While it may not be of direct benefit to your business, it will highlight you as a contractor who follows the guidelines set out in the contract and shows your commitment to the work you're doing with them.
Most clients prefer to work with companies that have bonds, as it gives them added protection and peace of mind.
ACORD Certificate for Roofing Contractors in Pembroke Pines, Florida
An ACORD certificate is a document that shows you have insurance in Pembroke Pines. It tells you what your insurance covers, how much it covers, and when the insurance starts and ends. You need an ACORD certificate to prove to your clients or the government that you have insurance to protect your clients and your business.
Make Sure You're Covered in Pembroke Pines
To maintain your license as a roofing contractor in Pembroke Pines and ensure the longevity of your business, it is crucial to adhere to Florida's insurance guidelines. That is why our assistance is available to help you quickly and easily find an affordable insurance policy that meets your business requirements.
Reputation Matters
Our customers trust us for great customer service and cost-effective coverage.