Roofing Insurance for Oregon Contractors
The Insurance You Need Fast, Cheap & Easy!
From Oregon Workers' Compensation Insurance to General Liability, Commercial Auto Insurance, More We Are Your Easy & Stress-Free Roofing Insurance Provider in Oregon State!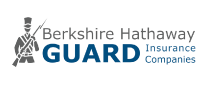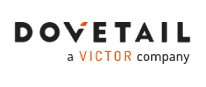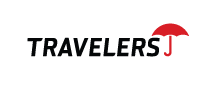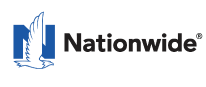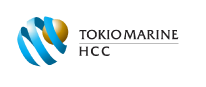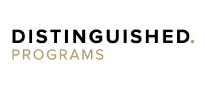 Business Insurance for Roofing Contractors in Oregon
If you're a contractor in Oregon, it's essential to have the appropriate insurance coverage to protect your business. Not only is it mandatory by law, but it can also prevent potential financial losses and legal liabilities. This article will discuss the various insurance options that Oregon contractors should consider, as well as the state's regulations and requirements regarding contractor insurance.
If you want to get the best coverage now, from the best carriers and at the lowest price, call us at (866) 225-1950 or click for a free quote. We can assist you and answer all your questions 24/7!
General Liability Insurance for Roofing Contractors in Oregon
General Liability Insurance is a must-have for Oregon roofing contractors. It provides coverage if you're held responsible for bodily injuries, property damage, or advertising injuries caused during your operations. Suppose a client slips on a shingle or your team accidentally damages a neighbor's property. In that case, this policy can cover the costs, making it an essential part of your roofing insurance portfolio.
What does General Liability Insurance Cover?
Third-party Bodily Injury: During a roofing project, accidents can happen. Suppose a client or a passerby is injured due to falling debris or slips on a shingle on your job site. In such cases, your General Liability Insurance would cover the medical bills, legal defense if they sue, and any settlements or judgments awarded against your business.
Property Damage: This coverage protects you if your business is liable for damaging a client's or third-party property. For instance, if during a roofing job, your employee accidentally damages a client's window or neighboring property, your policy can cover the repair or replacement costs, as well as any legal costs should they take legal action.
Advertising Injury: General Liability Insurance also provides coverage for advertising injuries. This includes claims made against your business for libel, slander, copyright infringement, and more. For example, if your promotional materials unintentionally mimic another company's slogan, you might face a lawsuit. Your policy would cover your legal defense and any resulting settlements.
Workers' Compensation Insurance for Roofing Contractors in Oregon
Oregon law requires you to carry Workers' Comp Insurance as an employer. It's vital because it protects your workers if they get injured or become ill due to their job. Since roofing is a high-risk industry, having robust workers' comp insurance in place is non-negotiable. It covers medical expenses, lost wages, and even death benefits if an employee has a fatal accident on the job.
In the demanding and potentially hazardous field of roofing, Oregon contractors must place the safety and protection of their employees at the forefront of their operational considerations. Workers' Compensation Insurance, also known as Workers' Comp, plays a crucial role in achieving this goal. Let's explore in greater depth what this insurance entails and why it's vital for your roofing business.
Roofing work carries inherent risks – falls, burns, cuts, and exposure to harmful substances, to name a few. Workers' Comp ensures that injured employees get the medical care they need without facing financial hardship. Also, failing to carry Workers' Comp in Oregon can result in severe penalties, including hefty fines and potential criminal charges. It could also lead to the state shutting down your operations until you obtain proper coverage.
Commercial Auto Insurance for Roofing Contractors in Oregon
In the state of Oregon, roofing contractors often find themselves on the road, transporting materials, equipment, and workers from one site to another. This integral aspect of their work opens up a range of potential liabilities, from vehicular damage to injuries on the road. Commercial Auto Insurance provides critical financial protection in such circumstances, making it an essential part of a robust business insurance portfolio for any roofing contractor.
Oregon Commercial Auto Insurance covers a variety of scenarios. If one of your roofing company's vehicles is involved in an accident, this policy will cover the repair or replacement costs. In case an employee is injured in a vehicular accident while on duty, the policy will take care of the associated medical expenses.
Furthermore, if your vehicle causes damage to someone else's property or injures a third party, the policy will cover the resulting liability expenses. It's important to remember that this coverage extends to all vehicles owned, leased, or used by your roofing business. Thus, securing comprehensive Commercial Auto Insurance coverage is a wise business move for Oregon roofing contractors.
Builder's Risk Insurance for Roofing Contractors in Oregon
Builder's Risk Insurance covers property and raw materials during construction. For a roofing contractor, this could mean coverage for materials in transit, on-site, and during installation. It's critical to understand the specific details of your Builder's Risk policy as coverage can vary greatly, with certain policies offering protection against theft, vandalism, fire, and even certain weather-related damages.
Builder's Risk Insurance is a specialized type of property insurance that protects materials, equipment, and structures under construction or renovation. Coverage typically starts from the moment ground is broken and lasts until the construction or renovation is complete and the property is ready for use. Here's what it generally covers:
Builders risk insurance policies typically provide coverage for the value of the materials and labor used in the construction project. Contractors should carefully review their policy to ensure that it provides the appropriate level of coverage for their needs.
Property Damage
Theft and Vandalism
Weather-related Damage
Weather-related Damage
Inland Marine Insurance for Roofing Contractors in Oregon
Inland Marine Insurance, also known as 'floater' insurance, is designed to cover property that isn't confined to a fixed location and is often in transit. For roofing contractors in Oregon, this could include expensive equipment and tools that are regularly moved between your business location and job sites. This policy covers equipment and tools while in transit, at a temporary location, or stored at a job site.
The cost of Inland Marine Insurance varies based on the type and value of the equipment you want to insure, as well as factors such as your business location and the degree to which your equipment is exposed to risk.
One significant exception to be aware of is that Inland Marine Insurance typically does not cover normal wear and tear or mechanical breakdown of equipment. You may need to consider additional policies or coverage extensions for comprehensive coverage of your tools and equipment.
Commercial Umbrella Insurance for Contractors in Oregon
Inland marine insurance is a type of insurance that provides protection for businesses that transport or store goods or equipment. It covers damages that may occur during transport, such as accidents or theft, as well as damages that may occur while the goods or equipment are in storage.
Commercial Umbrella Insurance extends the coverage limits of your underlying liability policies. For instance, if you have a General Liability policy with a $1 million limit, and a lawsuit leads to a judgment of $1.5 million against your business, your Commercial Umbrella policy can cover the additional $500,000. It's an extra safety net, ensuring that one substantial claim won't devastate your business.
The Need for Commercial Umbrella Insurance in Oregon
As a roofing contractor in Oregon, dealing with risks such as property damage, third-party injuries, and employee accidents are part of daily business operations. The cost of a serious accident or a major lawsuit can quickly spiral, and without adequate coverage, could potentially bankrupt your business. Commercial Umbrella Insurance provides an extra layer of protection, ensuring that an unexpected event does not result in a financial disaster.
Moreover, Commercial Umbrella Insurance isn't just for big businesses. Smaller roofing contractors could also face large claims, and they often have fewer resources to handle such a financial blow. The additional coverage a Commercial Umbrella policy provides can be particularly beneficial for small businesses.
In conclusion, Commercial Umbrella Insurance is a valuable addition to any Oregon roofing contractor's insurance portfolio. Knowing that your business is well-protected provides peace of mind, allowing you to focus on what you do best: delivering top-quality roofing services to your clients.
ACORD Certificates for Roofing Contractors in Oregon
In the roofing business, you often need to prove that you have adequate insurance coverage to clients, vendors, or third parties. This is where ACORD Certificates come into play. ACORD (Association for Cooperative Operations Research and Development) Certificates are standardized proof of insurance documents recognized across the insurance industry. They play an essential role in business transactions for roofing contractors in Oregon and nationwide.
In Oregon, contractors may be required to provide an ACORD certificate as proof of insurance when bidding on a job or entering into a contract. It is important for contractors to keep their ACORD certificate up to date, as it provides evidence of the coverage they have in place.
Contractors can obtain an ACORD certificate by contacting their insurance provider and requesting a copy. They should keep a copy of their ACORD certificate on hand at all times, as they may need to present it to clients or other business partners at any time.
Ease of Proof: An ACORD Certificate is a quick and convenient way for you to provide proof of insurance to interested parties. It outlines the types and limits of coverage you hold, offering assurance that your business is insured against common risks.
Contractual Requirement: Many clients, especially commercial clients, require roofing contractors to provide an ACORD Certificate before they can start a job. An updated ACORD certificate can speed up contract negotiations and help you secure more jobs.
Risk Management: By requesting ACORD Certificates from subcontractors, you can verify their insurance coverage. This can protect your business from potential liability if a subcontractor causes damage or injury.
Trust and Transparency: Presenting an ACORD Certificate shows potential clients that your business is reliable and professional. It increases trust and transparency, which can give you a competitive edge in the marketplace.
Renewal and Updates: Keeping your ACORD Certificates updated and renewed is crucial. A new ACORD Certificate should be issued when your insurance policy is renewed or changed. This ensures that the proof of your insurance coverage accurately reflects your current policies.
Contractors can obtain an ACORD certificate by contacting their insurance provider and requesting a copy. They should keep a copy of their ACORD certificate on hand at all times, as they may need to present it to clients or other business partners at any time.
Your Insurance Questions Answered for Roofing Contractors in Oregon
Get answers to your most common questions from Roofing Contractors Liability
For General Liability Insurance in Oregon you need $1,000,000 per occurrence and $2,000,000 aggregate almost 100% of the time. 99% of all General Liability policies we sell in Oregon are $1,000,000/$2,000,000.
For Commercial Auto Insurance in Oregon you need $1,000,000 CSL meaning $1,000,000 Combined Single Limit for Bodily Injury and Property Damage to the other party combined. To protect your Oregon vehicle you need to have Comprehensive and collision coverage. Commercial Auto Collision Insurance in Oregon covers any collision and Comprehensive Commercial Auto Insurance covers anything but collision.
For Workers Compensation Insurance in Oregon you need $500,000/$500,000/$500,000 in general. This covers your workers in a claim where the owner is liable up to $500,000. In 99% of cases the owner is not liable and coverage for workers compensation is unlimited.
Reputation Matters
Our customers trust us for great customer service and cost-effective coverage.