Roofing Insurance for Oklahoma Contractors
The Insurance You Need Fast, Cheap & Easy!
Stop searching for insurance solutions for your roofing business in Oklahoma! Our range of insurance options, including Workers' Compensation, General Liability, And Commercial Auto Insurance, are hassle-free and provide quality coverage. Trust us to ease your stress and protect your business.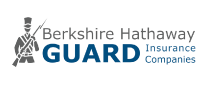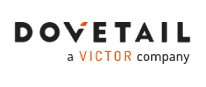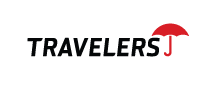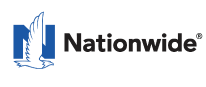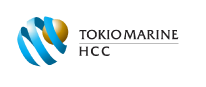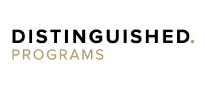 Business Insurance for Roofing Contractors in Oklahoma
Like any other business, roofing contractors in Oklahoma face certain risks that could lead to devastating losses. The best way to reduce these risks is to have adequate insurance coverage. This comprehensive guide aims to provide all the information you need about various insurance policies critical for roofing contractors in Oklahoma.
General Liability Insurance
Workers' Comp Insurance
Commercial Auto Insurance
Builder's Risk Insurance
Inland Marine Insurance
Commercial Umbrella Insurance
ACORD Certificates
General Liability Insurance for Roofing Contractors in Oklahoma
General Liability Insurance is the cornerstone of protection for any business, including roofing contractors. This policy safeguards your business from financial losses resulting from third-party claims of physical injury or property damage.
For example, if a customer's property is damaged during a roofing job or a visitor gets injured on your premises, General Liability Insurance will cover the associated costs. This policy also protects against advertising injuries like slander, libel, copyright infringement, or misappropriation of advertising ideas.
However, this insurance does not cover injuries to your employees or damage to your own business property. For such cases, you would need to consider additional types of insurance.
Workers' Compensation Insurance for Roofing Contractors in Oklahoma
Roofing is a high-risk job, with potential hazards like falls from heights or injuries from equipment. Workers' Compensation Insurance is crucial in such an environment. This policy compensates for medical expenses, lost wages, and rehabilitation costs if an employee gets injured or falls sick due to their work.
In Oklahoma, it's mandatory for businesses with employees to have Workers' Compensation Insurance. This policy not only protects your workers but also shields your business from potential lawsuits related to workplace injuries.
Commercial Auto Insurance for Roofing Contractors in Oklahoma
If your roofing business owns or uses vehicles, Commercial Auto Insurance is a must. This policy covers your company's vehicles and protects against costs associated with vehicular accidents. Whether it's damage from a collision or losses from theft or natural disasters, Commercial Auto Insurance has got you covered.
In Oklahoma, all drivers, including commercial drivers, are required to carry a minimum amount of liability insurance. As a roofing contractor, ensure your policy meets these minimum requirements.
Builder's Risk Insurance for Roofing Contractors in Oklahoma
Builder's Risk Insurance provides coverage for properties under construction or renovation. This policy is significant for Oklahoma roofers as it protects against various forms of damage, including those caused by natural disasters, theft, and vandalism.
In Oklahoma, all drivers, including commercial drivers, are required to carry a minimum amount of liability insurance. As a roofing contractor, ensure your policy meets these minimum requirements.
Inland Marine Insurance for Contractors in Oklahoma
Inland Marine Insurance, sometimes known as 'floater' insurance, is a type of business insurance offering essential coverage for items in transit, held by a third party, or stored in a location other than the business premises. This type of insurance is indispensable for roofing contractors in Oklahoma, given the nature of their work.
Roofing contractors routinely transport a variety of expensive equipment, tools, and supplies from their business premises to various job sites. This includes everything from hand tools and power equipment to roofing materials such as shingles, tiles, and metal sheets. While in transit, these assets are exposed to a number of risks, including damage from accidents, theft, vandalism, and weather-related incidents.
In Oklahoma, where weather conditions can be unpredictable and severe, having comprehensive Inland Marine Insurance coverage can provide peace of mind to roofing contractors. It allows them to operate with the knowledge that their valuable assets are protected, allowing them to focus on their core business tasks.
Commercial Umbrella Insurance for Contractors in Oklahoma
Commercial Umbrella Insurance provides additional liability coverage beyond the limits of your other insurance policies. If a claim exceeds the limits of your General Liability or Commercial Auto Insurance, the Umbrella policy kicks in to cover the excess costs. This protection is particularly valuable for Oklahoma roofers, given the nature of their work.
The cost of a Commercial Umbrella policy will vary depending on various factors, such as the type of business, the size of the business, the amount of underlying liability coverage, and the amount of Umbrella coverage required. Despite the additional cost, the extensive protection provided by a Commercial Umbrella policy often makes it a cost-effective solution for businesses.
However, it's important to note that a Commercial Umbrella policy does not extend coverage to everything. It generally will not cover professional liability or intentional illegal acts. As such, roofing contractors should always consult with their insurance providers to understand what their policy covers and where additional coverage may be necessary.
ACORD Certificates for Roofing Contractors in Oklahoma
ACORD (Association for Cooperative Operations Research and Development) Certificates are standardized proof of insurance forms used in the business and insurance industry. They provide a concise snapshot of the insured's policy details, including the type and extent of coverage, policy limits, effective dates, and the issuing insurer. For Oklahoma roofing contractors, maintaining valid and current ACORD certificates is a professional best practice and an absolute necessity for most contracts and business transactions.
These certificates serve multiple purposes. They act as a tangible confirmation of your insurance policies, providing peace of mind to your clients, suppliers, and other stakeholders involved in your projects. They can see at a glance that your business has the appropriate insurance coverage to manage unexpected incidents or accidents. This transparency can significantly enhance your professional credibility and reputation in the industry.
Moreover, ACORD certificates are often required when bidding for contracts, particularly for commercial and government projects. Many clients and project owners require proof of adequate insurance coverage before awarding a contract to ensure that they are not exposed to undue risk. An ACORD certificate is a quick and universally accepted way to verify your coverage in such scenarios.
Business Insurance for Roofing Contractors in Oklahoma
As a contractor in Oklahoma, it's important to have the right business insurance coverage to protect your financial assets and reputation. In addition to the types of insurance mentioned above, contractors in Oklahoma may also need to consider purchasing other types of insurance, such as professional liability insurance or cyber liability insurance, depending on their specific business needs.
Working with a trusted insurance broker or agent can help contractors in Oklahoma navigate the process of selecting the right insurance coverage for their business. A broker or agent can review a contractor's specific business needs and help find the most appropriate and cost-effective insurance options.
At our firm, we specialize in providing insurance solutions for contractors in Oklahoma. Contact us today to learn more about our insurance offerings and to get a quote for your business.
If you want to get the best coverage now, from the best carriers and at the lowest price, call us at (866) 225-1950 or click for a free quote. We can assist you and answer all your questions 24/7!
Your Insurance Questions Answered for Contractors in Oklahoma
Get answers to your most common questions from Contractors Liability
For General Liability Insurance in Oklahoma you need $1,000,000 per occurrence and $2,000,000 aggregate almost 100% of the time. 99% of all General Liability policies we sell in Oklahoma are $1,000,000/$2,000,000.
For Commercial Auto Insurance in Oklahoma you need $1,000,000 CSL meaning $1,000,000 Combined Single Limit for Bodily Injury and Property Damage to the other party combined. To protect your Oklahoma vehicle you need to have Comprehensive and collision coverage. Commercial Auto Collision Insurance in Oklahoma covers any collision and Comprehensive Commercial Auto Insurance covers anything but collision.
For Workers Compensation Insurance in Oklahoma you need $500,000/$500,000/$500,000 in general. This covers your workers in the event of a claim where the owner is liable up to $500,000. In 99% of cases the owner is not liable and coverage for workers compensation is unlimited.
Reputation Matters
Our customers trust us for great customer service and cost-effective coverage.