Roofing Insurance for North Dakota Contractors
The Insurance You Need Fast, Cheap & Easy!
Stop searching for insurance solutions for your roofing business in North Dakota! Our range of insurance options, including workers' compensation, general liability, and commercial auto insurance, are hassle-free and provide quality coverage. Trust us to ease your stress and protect your business.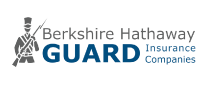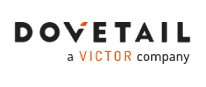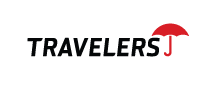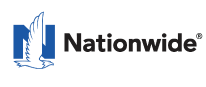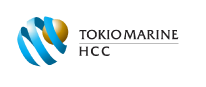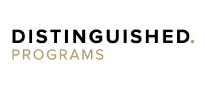 Business Insurance for Roofing Contractors in North Dakota
In the roofing world, contractors are exposed to many risks. From potential property damages to workplace injuries, robust insurance coverage is paramount. This guide will navigate the maze of insurance options for our North Dakota roofers, helping you understand what each policy covers and why it's vital to your business.
General Liability Insurance for Roofing Contractors in North Dakota
As a North Dakota roofer, General Liability Insurance should be your first line of defense. This policy safeguards your business from third-party claims involving physical injuries or property damages that could arise from your operations.
Coverage Breakdown
Bodily Injury: If a third party sustains physical harm due to your operations, this coverage will cover the associated medical expenses and legal fees.
Property Damage: If your operations damage a third party's property, this coverage will handle the repair or replacement costs.
Personal and Advertising Injury: This part of the policy covers claims related to libel, slander, or copyright infringement resulting from your advertisements.
Products and Completed Operations: This part covers claims of harm or damage caused by projects you have finished or products you installed.
Remember, General Liability Insurance typically does not cover employee injuries or damage to your business property. Costs for this insurance start at approximately $400 annually in North Dakota, but this can increase based on your business's size, the nature of the operations, and your claim history.
Workers' Compensation Insurance for Roofing Contractors in North Dakota
In North Dakota, Workers' Compensation Insurance is mandatory for businesses with one or more employees. This policy covers medical expenses and wage replacement if an employee gets injured or falls sick due to work-related activities.
Coverage Details
Medical Expenses: The policy covers costs related to the diagnosis and treatment of an employee's injury or illness.
Wage Replacement: If an injured worker needs time off for recovery, this coverage provides a portion of the lost wages.
Rehabilitation and Therapy: Physical therapy or rehabilitation required due to a work-related injury is also covered.
The premium for Workers' Comp Insurance varies and can range between $1,000 to $3,000 annually per employee, depending on the risk level of your operations.
Commercial Auto Insurance for Roofing Contractors in North Dakota
For roofing contractors, vehicles play a crucial role in transporting workers, equipment, and materials. Commercial Auto Insurance ensures that these business assets are protected in the case of an accident.
What it Covers
Liability Coverage: This provides coverage for damages that may occur if you or your employees are at fault in a vehicular accident.
Collision Coverage: This takes care of repair or replacement costs of your vehicle following an accident.
Comprehensive Coverage: This covers damages from incidents not related to collisions, such as theft or natural disasters.
The cost of Commercial Auto Insurance varies, depending on the type of vehicle involved, the driving record of the driver, and the specific level of coverage required.
Builder's Risk Insurance for Roofing Contractors in North Dakota
Builder's Risk Insurance is essential for contractors working on new builds or significant renovations. This policy covers damage to buildings and materials during construction from unexpected events like fire, vandalism, or severe weather.
Key Features
Coverage Period: The policy lasts until the construction project is completed.
Policy Limit: The limit often corresponds to the total value of the completed project, including materials, labor, and overhead.
Exclusions: Standard exclusions usually consist of damages from earthquakes, floods, or wind in coastal areas.
Premiums for Builder's Risk Insurance typically range between 1-4% of the total construction cost.
Inland Marine Insurance for Roofing Contractors in North Dakota
As a roofer, your tools and equipment are vital to your operations. Inland Marine Insurance offers protection for these assets while in transit or at the job site.
Coverage Highlights
Wide Range of Items: The policy protects common hand tools and power tools, as well as larger equipment like ladders, compressors, and generators.
Protection for Materials in Transit: Roofing materials being transported to a job site are also covered under this insurance policy.
Safeguard Against Various Risks: These assets are protected against numerous risks, including theft and accidental damage.
The cost of Inland Marine Insurance will depend on the total value of the tools and equipment you wish to insure.
Commercial Umbrella Insurance for Roofing Contractors in North Dakota
Commercial Umbrella Insurance provides an additional layer of liability protection for roofing contractors. It kicks in when the costs of a claim exceed the limits of your existing liability insurance policies, offering a safety net against catastrophic losses.
Premiums for a commercial umbrella policy typically range from $400 to $800 annually for $1 million in coverage.
ACORD Certificates for Roofing Contractors in North Dakota
ACORD Certificates serve as proof of insurance for North Dakota roofing contractors. They provide a snapshot of your insurance coverage at a specific point, including the types of coverage, policy limits, and effective dates.
Remember, while these certificates provide an overview of your insurance coverages, they do not replace the policy documents. Always review your insurance policies in detail to understand what is and isn't covered.
Business Insurance for Roofing Contractors in North Dakota
As a contractor in North Dakota, it is important to have the right insurance coverage to protect your business and financial assets. There are a variety of insurance options available, including general liability insurance, workers' compensation insurance, commercial auto insurance, builders risk insurance, inland marine insurance, and commercial umbrella insurance.
Working with our insurance firm can help you to understand your insurance needs and choose the right coverage for your business. Our experienced insurance professionals can help you to navigate the various options and find the coverage that best meets your needs.
If you want to get the best coverage now, from the best carriers and at the lowest price, call us at (866) 225-1950 or click for a free quote. We can assist you and answer all your questions 24/7!
Your Insurance Questions Answered for Roofing Contractors in North Dakota
Get answers to your most common questions from Contractors Liability
For General Liability Insurance in North Dakota you need $1,000,000 per occurrence and $2,000,000 aggregate almost 100% of the time. 99% of all General Liability policies we sell in North Dakota are $1,000,000/$2,000,000.
For Commercial Auto Insurance in North Dakota you need $1,000,000 CSL meaning $1,000,000 Combined Single Limit for Bodily Injury and Property Damage to the other party combined. To protect your North Dakota vehicle you need to have Comprehensive and collision coverage. Commercial Auto Collision Insurance in North Dakota covers any collision and Comprehensive Commercial Auto Insurance covers anything but collision.
For Workers Compensation Insurance in North Dakota you need $500,000/$500,000/$500,000 in general. This covers your workers in the event of a claim where the owner is liable up to $500,000. In 99% of cases the owner is not liable and coverage for workers compensation is unlimited.
Reputation Matters
Our customers trust us for great customer service and cost-effective coverage.