Roofing Insurance for North Carolina Contractors
The Insurance Every Roofer Needs Fast, Cheap & Easy!
From North Carolina Workers' Compensation Insurance to General Casualty, Commercial Auto Insurance, and more, we are your simple & hassle-free roofing insurance provider in the state of North Carolina!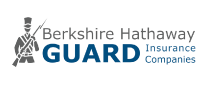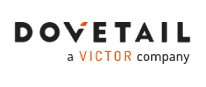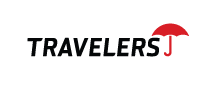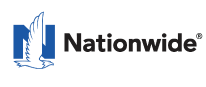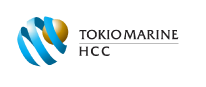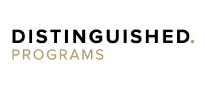 Business Insurance for Roofing Contractors in North Carolina
Are you looking to protect your North Carolina roofing business with contractor insurance? You're in the right spot. This article will discuss the various types of insurance available for roofing contractors in North Carolina, including general liability, workers' compensation, commercial auto, builder's risk, commercial umbrella, inland marine, and ACORD certificates.
If you want to get the best coverage now, from the best carriers and at the lowest price, call us at (866) 225-1950 or click for a free quote. We can assist you and answer all your questions 24/7!
General Liability Insurance for Roofing Contractors in North Carolina
General Liability Insurance is an essential policy for roofing contractors in North Carolina to protect their businesses against potential lawsuits related to bodily injury, property damage, or personal injury. It covers the costs of legal fees, medical expenses, and damages that may arise if a third party files a claim against your business.
For example, if a customer slips and falls while visiting your work site and suffers an injury, they could file a lawsuit against your business for their medical bills, lost wages, and pain and suffering. Without General Liability Insurance, you would be responsible for paying these costs out of pocket, which could be financially devastating for your business.
General Liability coverage is an essential policy for North Carolina roofing companies, so they can protect their business from financial ruin.
Workers' Compensation Insurance for Roofing Contractors North Carolina
Workers' Compensation provides benefits to employees who become injured or become ill on the job. In North Carolina, most employers with three or more employees are required to carry workers' compensation. This includes both part-time and full-time employees, as well as family members who work for the company.
Employers can purchase workers' comp through a private insurance company, or they can self-insure if they meet certain financial requirements. The North Carolina Industrial Commission oversees workers' compensation in the state, and all insurance policies must be approved by the commission before they can be sold.
When an employee is injured on the job, the employer should report it as soon as possible to the insurance company. The insurance company will investigate the claim and provide benefits to the injured employee if the claim is approved. Workers' comp benefits can include:
Medical expenses
Lost wages
Disability paymentsDisability paymentsDisability paymentsDisability payments
North Carolina has a seven-day waiting period before an employee can receive wage replacement benefits, but if the injury prevents the employee from working more than 21 days, the waiting period can be paid retroactively.
Employers can face serious penalties, including fines and even criminal charges, for failing to carry workers' compensation insurance in North Carolina. It's important that all employers in North Carolina understand their workers' compensation responsibilities and have adequate coverage that protects both their employees and their business.
Commercial Auto Insurance for Roofing Contractors in North Carolina
Commercial auto insurance is essential for roofing contractors in North Carolina who use vehicles for business purposes. This coverage provides protection against financial loss in the event of an accident or damage to the vehicle, and can also help cover costs associated with injuries sustained by employees or other parties involved in the accident. In North Carolina, all drivers must carry a minimum amount of liability insurance to cover bodily injury and property damage.
In addition to liability coverage, commercial auto insurance for roofing contractors in North Carolina can also provide protection against physical damage to the vehicle. This can include:
Collision coverage: which covers damage to the vehicle in the event of a collision.
Comprehensive coverage: This covers damage from non-collision events such as theft, vandalism, or natural disasters.
Other optional coverages that may be important for roofing contractors include uninsured/underinsured motorist coverage, which provides protection in the event that the other driver involved in the accident does not have sufficient insurance, and medical payments coverage, which can help cover medical expenses for the driver and passengers involved in the accident.
By investing in commercial auto insurance, roofing contractors can help protect their businesses, employees, and assets from the financial consequences of an accident or damage to their vehicles.
Builder's Risk Insurance for Roofing Contractors in North Carolina
North Carolina Builder's Risk Roofing Insurance is an essential coverage that provides protection for contractors and property owners during construction projects. It is designed to cover the property and structures being built or renovated, as well as materials, tools, and equipment that are involved in the project. This type of insurance policy can provide coverage for various types of damages such as fire, vandalism, theft, and natural disasters.
One of the key covered areas is damage caused by incidents such as fires and hailstorms. Furthermore, you'll usually be insured against damage caused by automobiles or aircraft crashing with the structure and theft and vandalism (but not by your personnel). Policies are usually established at a particular proportion of the total building budget to maintain adequate coverage levels. The policy's lifespan must be examined because it typically prohibits continually extending the construction timeline.
This policy coverage extends to everyone involved in the construction project, including the owner, contractors, architects, and engineers. It is relevant to note that this type of insurance is not a replacement for general liability insurance, which covers damages or injuries that may occur to third parties during construction.
In North Carolina, this insurance can also cover soft costs such as design fees, permits, and taxes. Also, it is particularly useful in situations where construction projects are delayed due to unforeseen events, such as weather-related issues or material delivery delays. Additionally, it covers the removal and disposal of debris after a loss, which can be a significant expense.
Inland Marine for Roofing Contractors in North Carolina
In North Carolina, inland marine insurance is a necessary form of coverage that roofing contractors should consider obtaining. This type of policy provides protection for assets that are in transit or stored off-site, such as equipment, tools, and supplies.
Some important aspects to consider about North Carolina Inland Marine Insurance for Roofers are:
Inland marine insurance can cover a wide range of property, including construction equipment, tools, and supplies, which are often moved from one job site to another.
Roofing contractors who transport their equipment to different locations or store it in off-site locations can benefit from inland marine insurance, as this coverage can protect their assets in case of theft, damage, or loss.
Inland marine insurance policies can be customized to fit the specific needs of each roofing contractor, including the type and value of property to be insured, the coverage limits, and the deductibles.
By getting inland marine insurance, North Carolina roofing contractors can ensure that their assets are protected in case of unforeseen events that could result in financial losses. It is important to work with a reputable insurance provider that can help you choose the right coverage options for your business.
Commercial Umbrella Insurance / COI for Roofing Contractors in North Carolina
Commercial Umbrella Insurance, also known as Excess Liability Insurance, provides additional coverage beyond the limits of a primary liability policy. For roofing companies in North Carolina, this insurance is a valuable level of protection against potential legal actions and financial damages. This type of coverage expands coverage for bodily injury, property damage, and other liabilities that may exceed the limits of a primary insurance policy.
This policy is essential for roofing contractors who may face high-risk situations while on the job. For example, if a roofing contractor is involved in a serious accident while driving a company vehicle, resulting in severe injuries to multiple parties, the medical expenses and legal fees can easily exceed the limits of a primary liability policy. Commercial umbrella insurance can provide additional coverage in this scenario, preventing the business from experiencing financial ruin.
Finally, the policy should be tailored to your specific business needs and risk profile, including factors such as the size of your business, the types of projects you work on, and the scope of your operations.
ACORD Certificates for Roofing Contractors in North Carolina
ACORD certificates are a critical aspect of the insurance process for roofing contractors in North Carolina. These certificates provide proof of insurance coverage and outline the details of the policies that a contractor has in place. This documentation is important for establishing trust with customers and for securing jobs that require specific insurance coverage.
Typically, these certificates include information such as:
The name and address of the contractor
The type of coverage in place
The policy limits and deductibles.
By working with a trusted insurance provider, roofing contractors can obtain ACORD certificates that are accurate, up-to-date, and reflect their specific insurance needs.
Roofing contractors should also ensure that their ACORD certificates are easily accessible and available to clients and agencies as needed. One way to do this is by storing digital copies of the certificates in a secure online portal or document management system. This allows contractors to quickly and easily share their certificates with clients and agencies while also ensuring that the documents are protected in the event of physical loss or damage.
Your North Carolina Contractors Insurance for Roofers Questions Answered
Get answers to your most common questions from Contractors Liability
For General Liability Insurance in North Carolina, you need $1,000,000 per occurrence and $2,000,000 aggregate almost 100% of the time. 99% of all General Liability policies we sell in North Carolina are $1,000,000/$2,000,000.
For Commercial Auto Insurance in North Carolina, you need $1,000,000 CSL meaning $1,000,000 Combined Single Limit for Bodily Injury and Property Damage to the other party combined. To protect your North Carolina vehicle you need to have Comprehensive and collision coverage. Commercial Auto Collision Insurance in North Carolina covers any collision and Comprehensive Commercial Auto Insurance covers anything but collision.
For Workers' Compensation Insurance in North Carolina, you need $500,000/$500,000/$500,000 in general. This covers your workers in the event of a claim where the owner is liable up to $500,000. In 99% of cases, the owner is not liable and coverage for workers compensation is unlimited.
Reputation Matters
Our customers trust us for great customer service and cost-effective coverage.