Roofing Insurance for New Mexico Contractors
The Insurance You Need Fast, Cheap & Easy!
Stop searching for insurance solutions for your roofing business in New Mexico! Our range of insurance options, including workers' compensation, general liability, and commercial auto insurance, are hassle-free and provide quality coverage. Trust us to ease your stress and protect your business.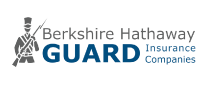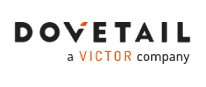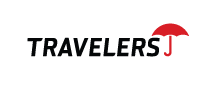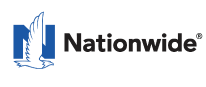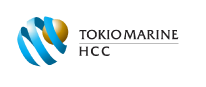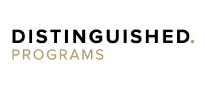 Business Insurance for Roofing Contractors in New Mexico
As a roofing contractor operating in New Mexico, you're well aware of the inherent risks involved in your profession. Securing comprehensive insurance coverage is imperative to safeguard your business, employees, and bottom line. This detailed guide will walk you through the essential insurance options tailored to meet your specific needs, including General Liability Insurance, Workers' Compensation Insurance, Commercial Auto Insurance, Builder's Risk Insurance, Inland Marine Insurance, Commercial Umbrella Insurance, and the significance of ACORD Certificates.
General Liability Insurance for Roofing Contractors in New Mexico
General Liability Insurance is the bedrock of your business protection plan. It addresses third-party bodily harm and property destruction that might occur during your operations.
What does it cover?
Third-Party Bodily Injury and Property Damage: Covers medical and legal expenses for third-party injuries or property damage resulting from your operations.
Personal and Advertising Injury: Handles claims related to libel, slander, or copyright infringement in your promotions.
Products and Completed Operations: Offers coverage for damage or harm caused by your completed projects or installed products.
Medical Payments: Covers immediate medical costs if a third party gets injured due to your operations, regardless of fault.
However, this policy doesn't cover employee injuries, damage to your property, professional errors, or intentional acts of damage. Annual rates in New Mexico start at around $400 and can vary based on your business size, operations, project locations, and claim history.
Workers' Compensation Insurance for Roofing Contractors in New Mexico
Workers' Compensation Insurance is mandated by New Mexico law for businesses with one or more employees. It covers medical expenses and provides wage replacement benefits for workers who suffer work-related injuries or illnesses.
Key Benefits of Workers' Comp Insurance
Medical Expenses: Covers costs related to the diagnosis and treatment of an employee's injury or illness.
Wage Replacement: Covers a portion of lost wages if an injured worker needs time off for recovery.
Rehabilitation and Therapy: Includes physical therapy or rehabilitation required due to a work-related injury.
In a profession like roofing, where workplace accidents are serious, this coverage is crucial. The costs can range from $1,000 to $3,000 per year for each employee, depending on the level of risk associated with your operations.
Commercial Auto Insurance for Roofing Contractors in New Mexico
Commercial Auto Insurance covers liabilities arising from accidents involving vehicles used for business purposes. For a roofing contractor, your vehicles are indispensable tools – they transport your crew, tools, and materials to and from job sites.
Prices for Commercial Auto Insurance vary depending on numerous factors such as the number of vehicles, driving records of your employees, and the level of coverage you need. Note that your personal auto policy may not cover accidents that occur during the business use of your vehicles.
Builder's Risk Insurance for Roofing Contractors in New Mexico
Builder's Risk Insurance is crucial for roofing contractors working on new constructions or extensive remodeling projects. This insurance provides coverage for losses due to unforeseen circumstances such as fire, vandalism, or harsh weather conditions, which could inflict damage to buildings and materials during the construction phase.
Premiums for Builder's Risk Insurance are typically calculated as a percentage of the total construction cost, usually ranging from 1-4%. Remember, Builder's Risk Insurance does not cover accidents or injuries occurring at the construction site, nor does it cover tools.
Inland Marine Insurance for Roofing Contractors in New Mexico
Inland Marine Insurance offers protection for your tools and equipment while in transit or at the job site. The cost will depend on the total value of the tools and equipment you wish to insure. The cost of replacing stolen or damaged tools can quickly add up without appropriate coverage.
Inland Marine Insurance can cover a wide variety of tools and equipment, including:
Hand Tools: Hammers, screwdrivers, and more specialized roofing tools.
Power Tools: Drills, power saws, roofing nailers, etc.
Heavy Equipment: Items like ladders, scaffolding, or hoisting equipment.
Machinery: Compressors, generators, or other large machinery used on a job site.
Materials in Transit: Supplies transported to the job site, including shingles, tiles, underlayment, and metal roofing materials.
Stored Equipment: Tools and materials stored at a job site, storage facility, or in your vehicle overnight.
Commercial Umbrella Insurance for Roofing Contractors in New Mexico
Commercial Umbrella Insurance provides an additional layer of liability protection, beyond the limits of your existing policies like General Liability, Commercial Auto, or Workers' Compensation. It is your financial safety net when you exhaust the maximum payout of your underlying liability policies due to a large claim or lawsuit.
Commercial Umbrella Insurance typically costs around $400 to $800 annually for $1 million in additional coverage. However, the price can increase depending on various factors, such as the size of your business, the number of employees, the type of roofing work you do, and your claim history.
ACORD Certificates for Roofing Contractors in New Mexico
ACORD (Association for Cooperative Operations Research and Development) Certificates provide standardized proof of insurance. These certificates detail key information about a contractor's insurance policies, including the types of coverage, the limits for each policy, the name of the insured, the policy effective dates, and the insurer's name.
While ACORD Certificates are widely recognized and used, they don't modify or alter the terms of your actual insurance policies. They are merely informational documents that affirm the existence of insurance coverage at a specific point in time.
Business Insurance for Roofing Contractors in New Mexico
Business insurance is an important consideration for contractors in New Mexico. It can help protect contractors and their businesses from financial losses resulting from accidents, injuries, damages, and other unforeseen events.
If you are a contractor in New Mexico looking for business insurance, it is a good idea to work with us. We can help you find the coverage you need at competitive rates. By working with us, you can ensure that you have the protection you need to keep your business running smoothly and successfully.
If you want to get the best coverage now, from the best carriers and at the lowest price, call us at (866) 225-1950 or click for a free quote. We can assist you and answer all your questions 24/7!
Your Insurance Questions Answered for Roofing Contractors in New Mexico
Get answers to your most common questions from Contractors Liability
For General Liability Insurance in New Mexico you need $1,000,000 per occurrence and $2,000,000 aggregate almost 100% of the time. 99% of all General Liability policies we sell in New Mexico are $1,000,000/$2,000,000.
For Commercial Auto Insurance in New Mexico you need $1,000,000 CSL meaning $1,000,000 Combined Single Limit for Bodily Injury and Property Damage to the other party combined. To protect your New Mexico vehicle you need to have Comprehensive and collision coverage. Commercial Auto Collision Insurance in New Mexico covers any collision and Comprehensive Commercial Auto Insurance covers anything but collision.
For Workers Compensation Insurance in New Mexico you need $500,000/$500,000/$500,000 in general. This covers your workers in the event of a claim where the owner is liable up to $500,000. In 99% of cases the owner is not liable and coverage for workers compensation is unlimited.
Reputation Matters
Our customers trust us for great customer service and cost-effective coverage.