Roofing Insurance for Missouri Contractors
The Insurance You Need Fast, Cheap & Easy!
From Missouri Workers' Compensation Insurance to General Liability, Commercial Auto Insurance More We Are Your Easy & Stress Free Roofing Insurance Provider in Missouri!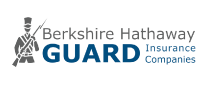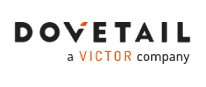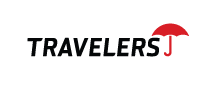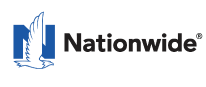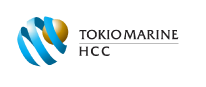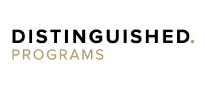 Business Insurance for Roofing Contractors in Missouri
Roofing is an essential service, and Missouri is home to many roofing contractors. For roofing contractors, understanding and procuring the right insurance coverage is key to protecting their business from the unexpected. In this article, we'll dive into various types of insurance vital to Missouri roofing contractors, including:
General Liability
Workers' Comp
Commercial Auto
Builder's Risk
Inland Marine
Commercial Umbrella Insurance
ACORD Certificates.
If you want to get the best coverage now, from the best carriers and at the lowest price, call us at (866) 225-1950 or click for a free quote. We can assist you and answer all your questions 24/7!
General Liability Insurance for Roofing Contractors in Missouri
General Liability Insurance is the cornerstone of any roofing contractor's insurance portfolio. It provides coverage for third-party claims related to property damage or bodily injury that could occur during your operations. This coverage is particularly vital for Missouri roofing contractors due to the inherent risks associated with roofing work, such as accidental property damage or a third party being injured by falling debris.
In addition to providing essential coverage for potential liability claims, a robust General Liability policy can enhance your reputation among clients. It shows that your business is prepared and professional and you take your client obligations seriously. Furthermore, General Liability Insurance often is required when applying for specific professional licenses or participating in contractual work in Missouri.
Additionally, as with any insurance policy, it's essential to understand its limitations and exclusions.
Professional Errors
Intentional Acts
Employee Injuries
Damage to Your Property
Vehicle-Related Incidents
Workers' Compensation Insurance for Roofing Contractors in Missouri
Missouri law requires most businesses with employees to carry Workers' Compensation Insurance. Workers' Comp isn't just a legal requirement in the high-risk roofing industry – it's an essential part of safeguarding your team. This policy covers medical expenses and lost wages if an employee is injured or falls ill due to their job. It also provides death benefits to a worker's dependents if a work-related incident results in a fatality.
Beyond protecting your employees, Workers' Comp Insurance also shields your business from potential financial instability. Without this coverage, you would have to pay out-of-pocket for medical expenses and lost wages related to an employee's work-related injury or illness. These costs can quickly mount up, potentially threatening the financial health of your business.
Finally, Workers' Comp offers protection through Employer's Liability Coverage. This part of the policy covers legal costs if an employee decides to sue over a work-related injury or illness. It's important to remember that even if a lawsuit is groundless, defending your business can be expensive. Employer's Liability Coverage helps to protect against these potentially significant costs.
Commercial Auto Insurance for Roofing Contractors in Missouri
Commercial Auto Insurance is crucial for Missouri roofing contractors. The vehicles used by your business not only transport employees but also carry vital tools and materials to various job sites across the state. In the event of an accident involving your company vehicle, the associated costs – from vehicle repair or replacement to medical and liability expenses – can have substantial financial implications. Commercial Auto Insurance offers protection by covering these costs.
If you're operating in Missouri and your business owns, leases, or uses vehicles for its operations, you'll need Commercial Auto Insurance. This policy protects your business against property damage and bodily injury liability if your vehicle causes an accident. It also provides coverage for damage to your vehicle resulting from a collision or incidents such as theft or vandalism.
Limitations of Personal Auto Policies:
It's important to remember that a personal auto policy is likely insufficient for vehicles used for business purposes. Therefore, you need a Commercial Auto policy to protect your business vehicles adequately. When considering this insurance, ensure the policy limits are high enough to fully cover any potential losses – including the high cost of medical bills and legal fees.
Builder's Risk Insurance for Roofing Contractors in Missouri
As a roofing contractor in Missouri, Builder's Risk Insurance is a crucial policy to consider. This coverage protects your business from losses related to damage to buildings under construction or renovation. With unpredictable weather and other potential hazards, having this insurance is a smart move.
Builder's Risk Insurance provides coverage from when the ground is broken until the construction is complete and the building is ready for use. The policy covers damage to the building itself, as well as materials and equipment used during construction. This can include your roofing materials, other construction materials, and even heavy equipment.
It's important to note that the cost of Builder's Risk Insurance is often factored into your bid for a project. Make sure to consider this policy's cost when preparing a quote to ensure that your profit margins are accurate. Additionally, some contracts may require you to carry Builder's Risk Insurance, so having this coverage ensures you can meet these contractual obligations.
Inland Marine Insurance for Roofing Contractors in Missouri
Inland Marine Insurance is a coverage designed to protect movable or in-transit property. For roofing contractors in Missouri, this may include tools, equipment, and supplies that you transport to and from job sites. This coverage fills a gap left by other policies, which typically only cover property at fixed locations.
Inland Marine Insurance covers your tools and equipment, whether in transit, at a temporary location, or stored on a job site. Given the value of the specialized tools and equipment used by roofing contractors, having this coverage can be a significant financial lifesaver in the event of a loss.
It's essential to know that Inland Marine Insurance typically doesn't cover normal wear and tear or mechanical breakdown. For comprehensive coverage of your tools and equipment, consider supplementing Inland Marine Insurance with coverage specifically designed to protect against these risks.
Commercial Umbrella Insurance for Roofing Contractors in Missouri
In the construction industry, roofing contractors face a myriad of risks. Commercial Umbrella Insurance provides an extra safety net for Missouri roofing contractors, offering additional protection beyond the standard limits of underlying liability insurance policies. Here's more about why this coverage is crucial:
Higher Coverage Limits: Commercial Umbrella Insurance adds extra coverage to your existing liability policies. If a claim exceeds the limit of your General Liability, Commercial Auto, or Workers' Compensation policy, the Umbrella policy can cover the remaining costs up to its limit.
Broad Coverage: Commercial Umbrella Insurance is designed to cover many risks.
Legal Defense Costs: In addition to covering excess liability claims, a Commercial Umbrella policy can also cover certain legal defense costs.
Affordable Coverage: Given its significant coverage, Commercial Umbrella Insurance is relatively affordable.
It's important to note that a Commercial Umbrella policy does not extend coverage to Professional Liability (Errors and Omissions) Insurance. Also, it doesn't cover property damage or provide additional coverage for tools, equipment, or materials. You'll need to consider policies like Commercial Property Insurance and Inland Marine Insurance.
Surety Bonds for Contractors in Missouri
Finally, Missouri roofing contractors must understand the importance of ACORD Certificates. These standardized documents provide proof of your insurance coverage. They outline your policy details and coverage limits, assuring clients, vendors, and other third parties that your business is adequately insured.
ACORD Certificates are often required in contract negotiations and when applying for professional licenses. An up-to-date ACORD Certificate can help you secure contracts more quickly and demonstrate professionalism.
In conclusion, any roofing contractor must understand and maintain the appropriate insurance coverage. By protecting your business from potential risks, you can focus on providing the best service to your clients in Missouri. Consult an insurance broker or agent to ensure your coverage matches your business's unique needs and risks.
Your Insurance Questions Answered for Roofing Contractors in Missouri
Get answers to your most common questions from Roofing Contractors Liability
For General Liability Insurance in Missouri, you need $1,000,000 per occurrence and $2,000,000 aggregate almost 100% of the time. 99% of all General Liability policies we sell in Missouri are $1,000,000/$2,000,000.
For Commercial Auto Insurance in Missouri, you need $1,000,000 CSL meaning $1,000,000 Combined Single Limit for Bodily Injury and Property Damage to the other party combined. To protect your Missouri vehicle, you need to have Comprehensive and collision coverage. Commercial Auto Collision Insurance in Missouri covers any collision and Comprehensive Commercial Auto Insurance covers anything but collision
For Workers' Compensation Insurance in Missouri, you need $500,000/$500,000/$500,000 in general. This covers your workers in the event of a claim where the owner is liable up to $500,000. In 99% of cases the owner is not liable and coverage for workers compensation is unlimited.
Reputation Matters
Our customers trust us for great customer service and cost-effective coverage.